How to Plan the Perfect Bridal Shower
This is your time to shine, maid-of-honor. It is time to plan the perfect bridal shower for your best friend, and we are here to help because this can get a little overwhelming.
The basics
First things first, remember that communication is key when it comes to the bridal shower (unless you are throwing a surprise shower of course). It is important to know if the bride wants to take the traditional route and have all women, or if she wants to mix things up a little and have a co-ed bridal shower. It is also important to discuss the date with her to make sure whoever she wants to attend will be able to come to town that day.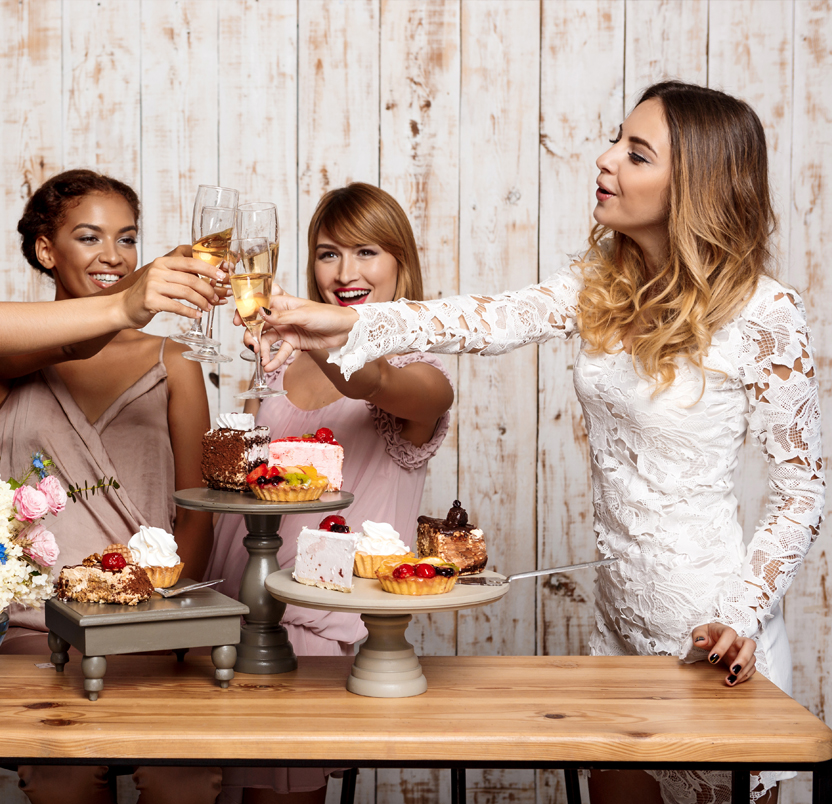 Give yourself about three months to plan so you do not feel like you are rushing and accidentally forget something very important (like to order the cake or food). Bridal showers are typically held about two months before the wedding. However, confer with the bride so she can make sure there are no scheduling conflicts with out of town guests.
Just because you are in charge of planning the bridal shower does not mean you must host it at your house. If there are 50 people on the guest list and you live in a small, one bedroom apartment in the city, please don't feel like you have to cram everyone in your living room. That would not be fun for anyone. If you can't host the shower at your house, consider asking other bridesmaids, the bride or groom's parents, or other close relatives if they would be willing to host it. Even if the event is being held at someone else's house you are still in charge.
It is also common to hold the bridal shower at a restaurant, private dining room, winery, or anywhere else that you know the bride would enjoy celebrating her shower. Just keep in mind: if you do plan on hosting the bridal shower somewhere other than someone's house, make the reservations as soon as possible. The last thing you want is to finally pick the perfect venue and for it to be all booked up on the date of the shower.
You don't want to offend anyone when it comes to planning the guest list for the bridal shower, but at the same time, it is not necessary to invite every female that is coming to the wedding to the shower. You also never want to send an invite to the bridal shower if that person won't be invited to the wedding,. This is where communicating with the bride is extremely important. It is most common to invite close friends and family of the bride, and sometimes close friends and family of the groom as well, but be sure to double check your final list against her wedding guest list before sending the invites.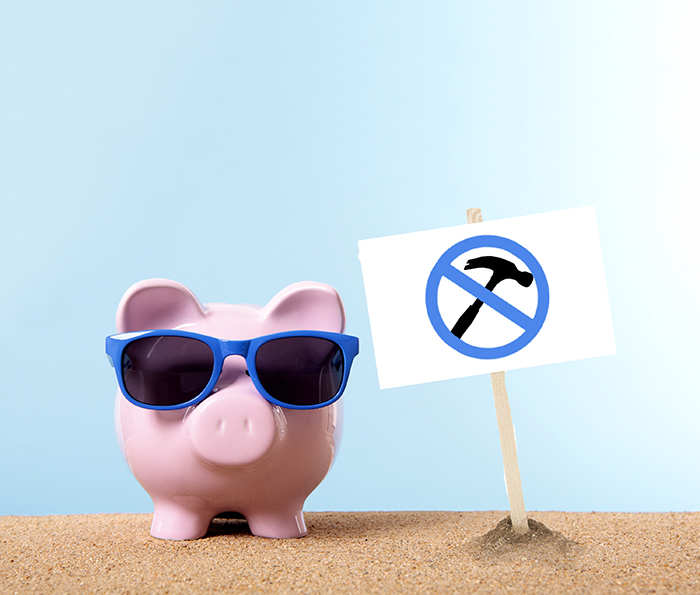 Whoever plans the bridal shower is generally in charge of paying for it. However, if you are close with the other bridesmaids and decide to plan it together, you can always discuss splitting the cost. You should not ask other guests to contribute to the cost of the bridal shower. That is not their responsibility and they are bringing gifts. Keep in mind what you are comfortable spending as you plan the shower. If your Pinterest board of ideas is getting a bit too busy, narrow down your options in order to satisfy your budget. There are tons of budget friendly ways to plan a perfect bridal shower.
Now for the fun stuff!
What is the personality of the bride? Is she a bohemian queen? Consider making the bridal shower garden themed and hosting it in your backyard. Is she more traditional? Maybe a bridal shower tea party would work best for her. Or maybe she loves to travel with her fiancé, then get creative and make the theme of the shower their favorite destination. Not every bridal shower needs to have a theme, but if it does have one, make sure it is something that fits the bride's personality.
When it comes to the food, consider the time of day the shower will be held and your budget  If you are on a tight budget and the party is mid-afternoon, you may want to only serve appetizers. If you're throwing an early evening bash, you could simply serve a spread of desserts. Be careful of hosting the party around meal times – like lunch or dinner – as guests may expect there to be a full meal, rather than snacks. Be creative and brainstorm ideas with the caterer; no one will ever question how much you spent on the food.
Just like the food, do not feel like you must spend a ton of money on the decorations. Pinterest is always helpful when it comes to finding cute, cheap ways to decorate parties. A day where all the bridesmaids get together, drink wine, and make decorations will be a fun way to bond before the wedding. However, you probably won't want all of the decor to be DIY, as it can easily start to look crafty and tacky. We suggest sprinkling in DIY aspects alongside rented decor options. This balance creates a theme that boasts of class and elegance while satisfying your wallet.
Bridal shower games can really liven up the party and they can be a great way for guests to find out more about the bride and her future husband. Remember, not all games  have to have a winner or encourage competition. You can set a box out where people can write down fun date ideas for the newly married couple, words of wisdom to keep their relationship strong, or guess the number of Hershey Kisses in the jar. If you think the bride would like something more interactive and silly, check out this  Blog. The more fun you have planning it, the more fun the games will be!
Finally, when everyone leaves at the end of the perfect bridal shower you just hosted, it is polite to send them off with a little gift. Party favors should be a small gesture to thank the guests for coming. It can be anything from an engraved wine glass to a cute goody bag filled with chocolates. No matter what it is, people will simply appreciate the thought.
Have fun when planning the bridal shower! This will be a day that the bride will always remember, and she will appreciate all the time and effort you put into making this day so special. If you remember to plan ahead and communicate with the bride, it will help relieve a lot of the stress that comes along with planning an event like this.