2017 Spring/Summer Justin Alexander Collection
Summer is a time for romance. Diving into a romance book at the beach, falling in love under the stars at late-night bonfires, or having a wedding! If you're still planning, summer is the perfect time to look for your wedding dress! Many bridal designers have just released their new collections and jaw-dropping designs! One such designer – Justin Alexander – has just released three new collections and we can't wait for you to see them!
Justin Alexander's new Spring/Summer collection is outrageous. The exquisite detail, shocking back designs, and intricate necklines are perfect for a glamorous, chic, and classy wedding! Plus, we love the innovative new additions like detachable trains and capes! See more from this impressive collection on his website!
style 8877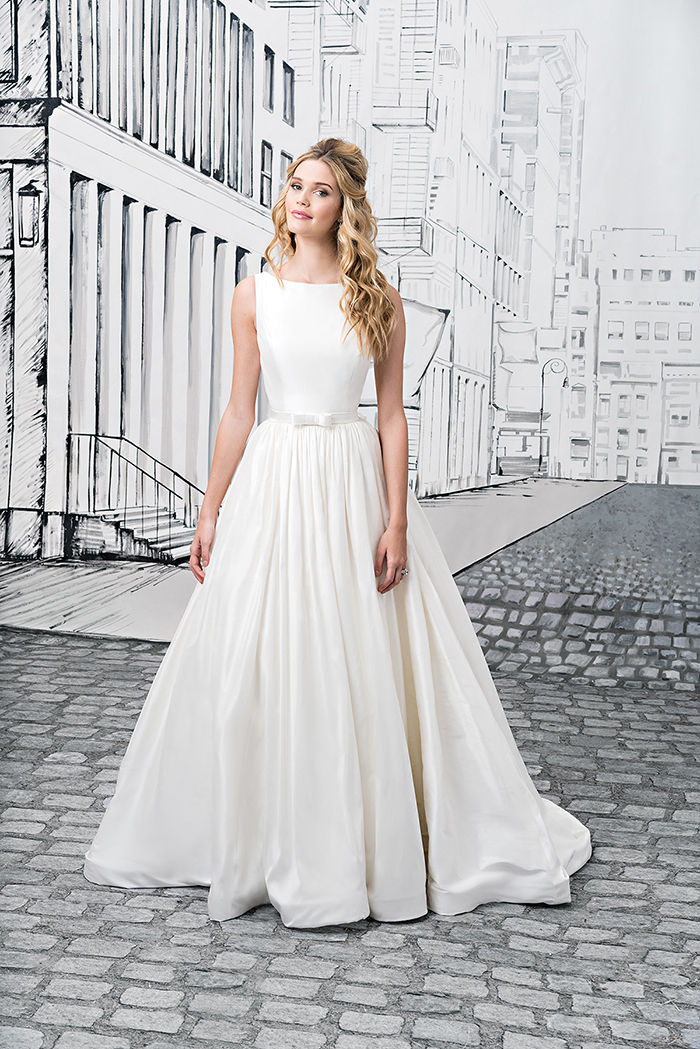 This simple yet elegant design has a timeless front with a modest neckline but will surprise your guests with a fun and playful back!
style 8878
This dress looks chic, glam, and expensive. We love the vintage buttons, gorgeous train, and off-the-shoulder neckline that complements your collarbone.
style 8879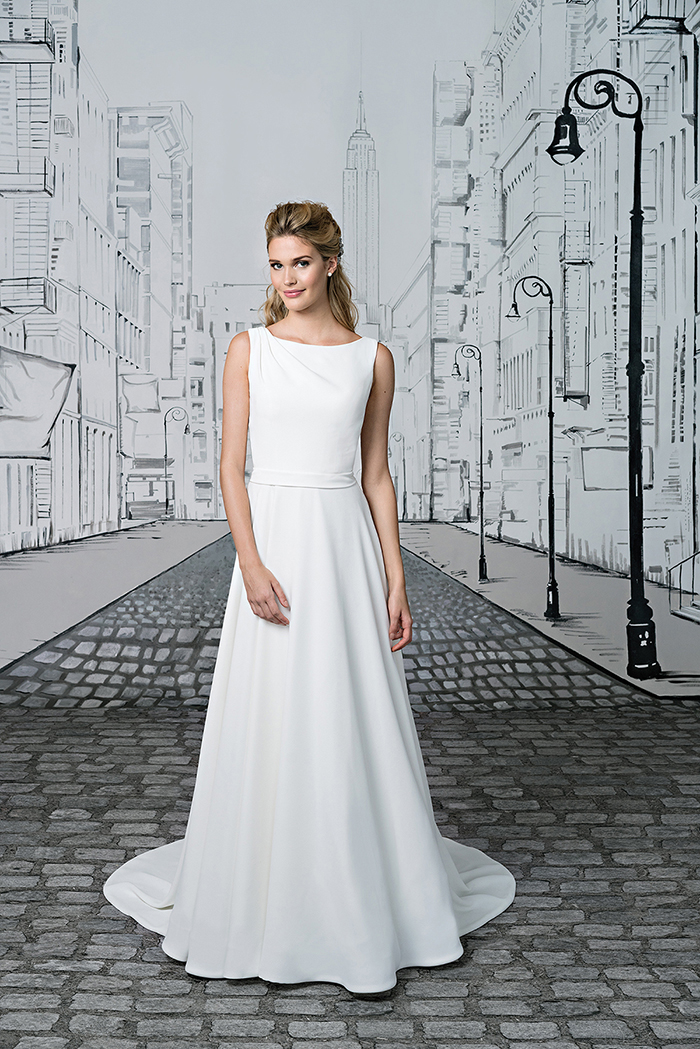 Though the front of this dress is simple, the intricate exposed back is a showstopper!
style 8881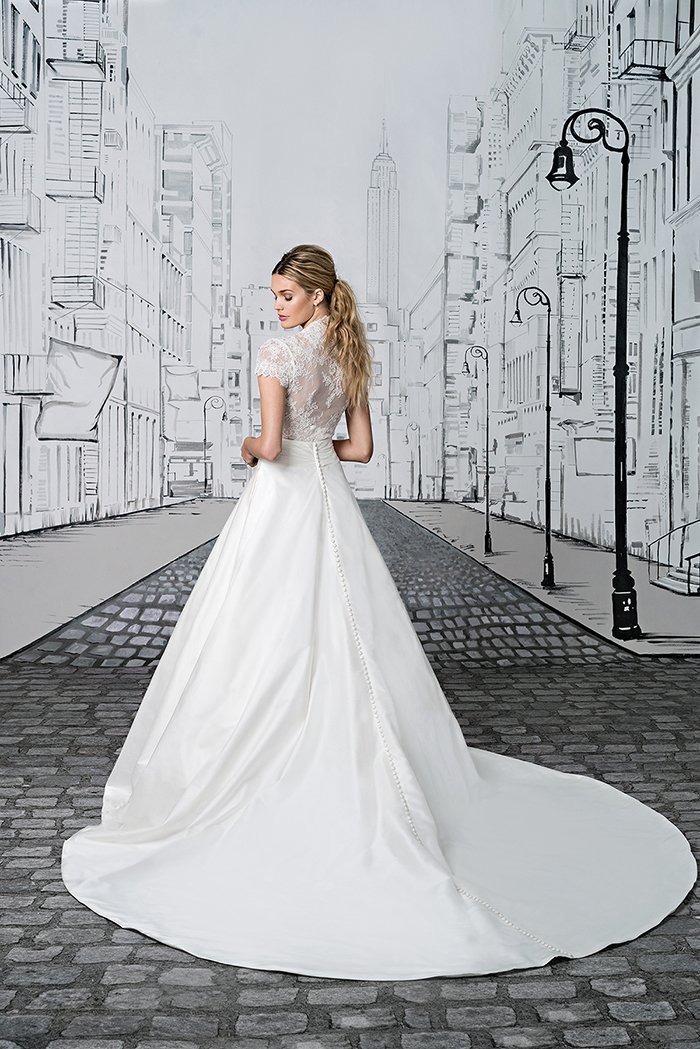 This A-line skirt is the perfect silhouette to create a fun and playful hemline! For a more traditional look, wear the long skirt for your reception, then change into the short skirt for your reception!
style 8882
The delicate, vintage lace overlay is the perfect pair to the more modern, blinged-out shoulder and back.
style 8883
Blush is sooo in right now, and we're dying over the fact that this dress has pockets!
style 8886
The illusion of this dress balances the plunging V of the front, and we love the ethereal and romantic feel of the tulle.
style 8889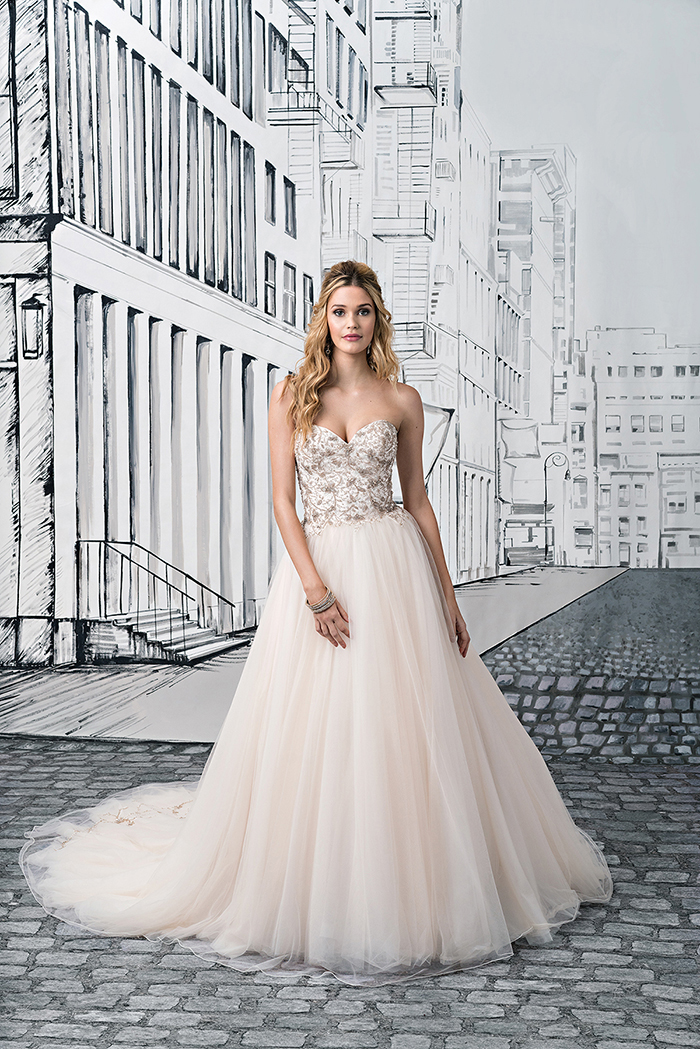 This intricate bustier effortlessly flows into a simple A-line skirt, making sure to draw your guests eyes up to your radiant smile!
style 8892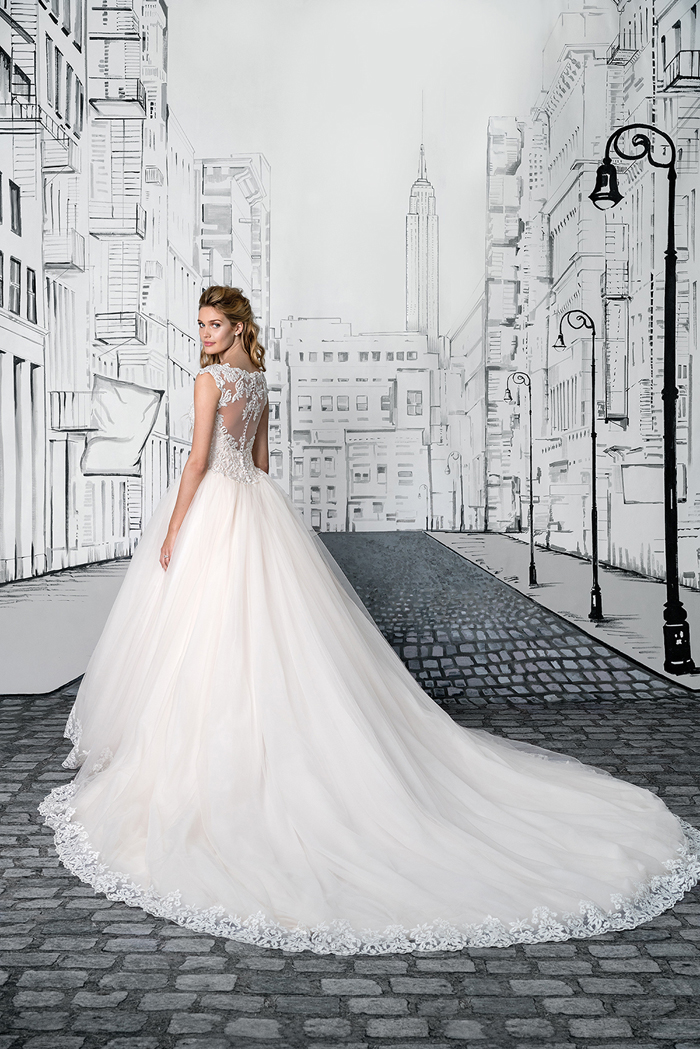 We're sensing a theme of exquisite bustiers and detailed backs, and this dress combines them to make one killer wedding gown!
style 8893
For a more form-fitting look and relaxed look – perfect for an outdoor or barn wedding – we love the combination of lace, vintage buttons, and effortless beauty.
style 8896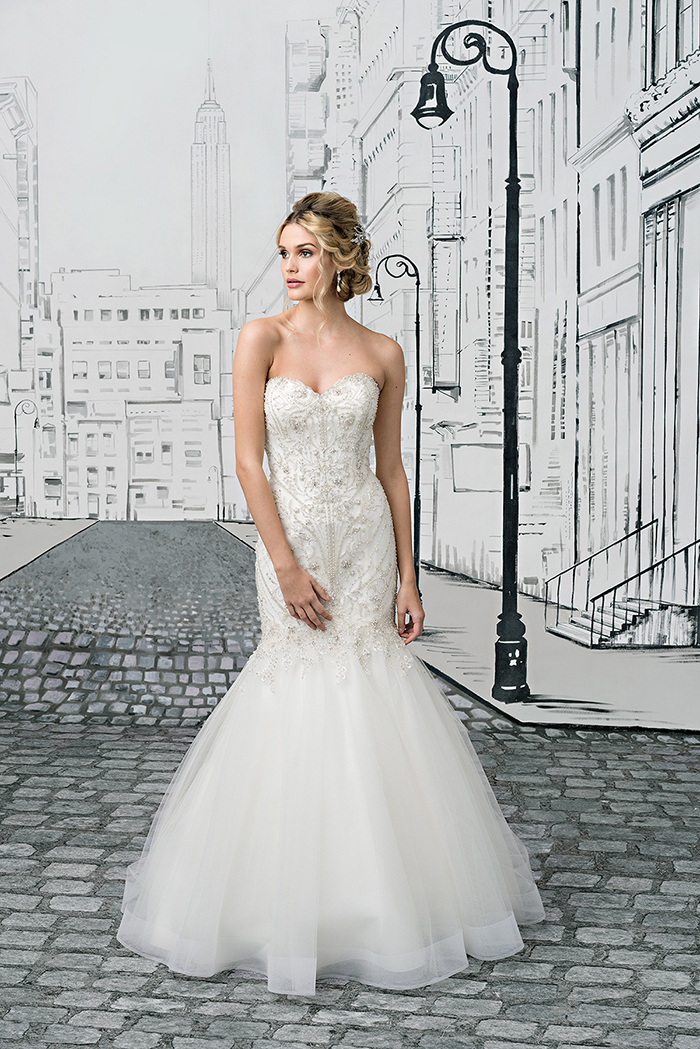 If you're looking for an ultra-chic form-fitting dress, you've found it! The detailed patterns of beading emphasizes your curves to create a stunning hourglass effect!
style 8900
We love that this bodice shows just a little skin without being too revealing. Plus, you can guarantee this skirt will be fun to dance and twirl in on the dance floor!
style 8901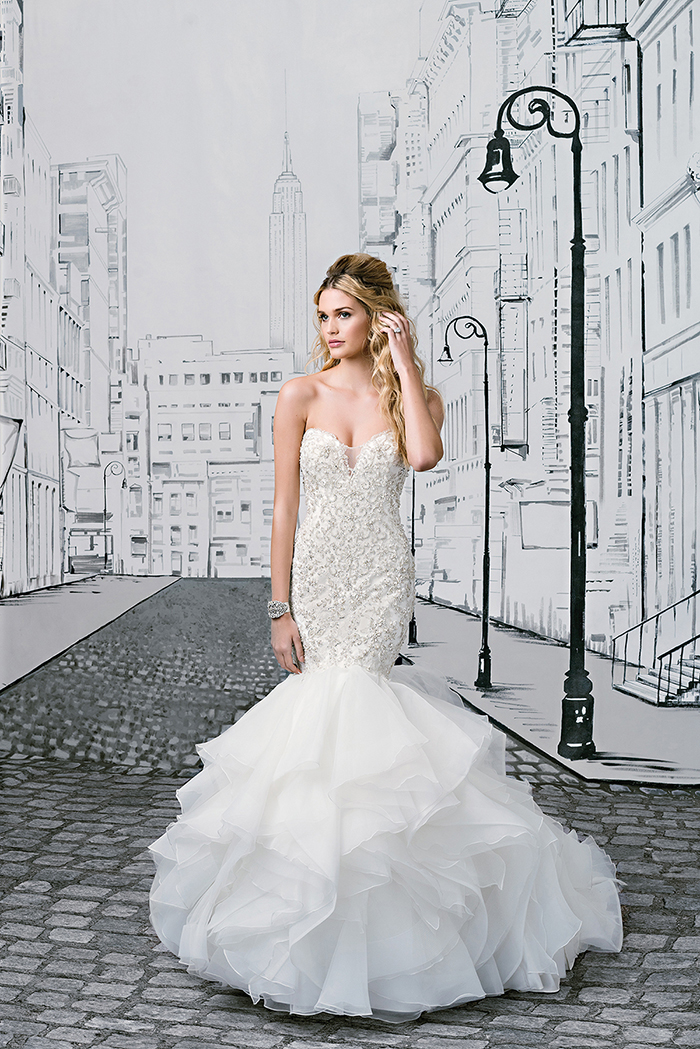 Off-setting that body-hugging silhouette with an explosion of volume and layers, this dress has everything you could want! Stunning silhouette, jaw-dropping beading, deep-V, and you can bet it looks gorgeous with a veil.
style 8902
We cannot even get over the neckline of this dress and the unique back. I mean, we have no words. Simply amazing.
style 8903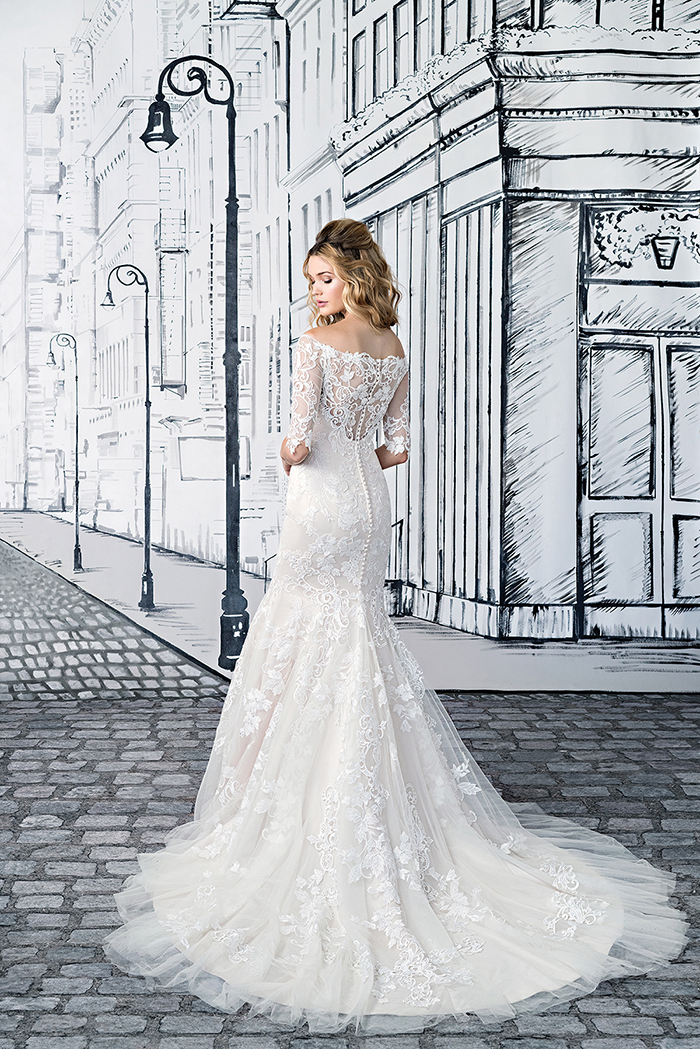 This dress is modest and innocent, yet still sexy! The lace appliques and sheer sleeves create a modest and vintage feel while the silhouette showcases your gorgeous body.
style 8904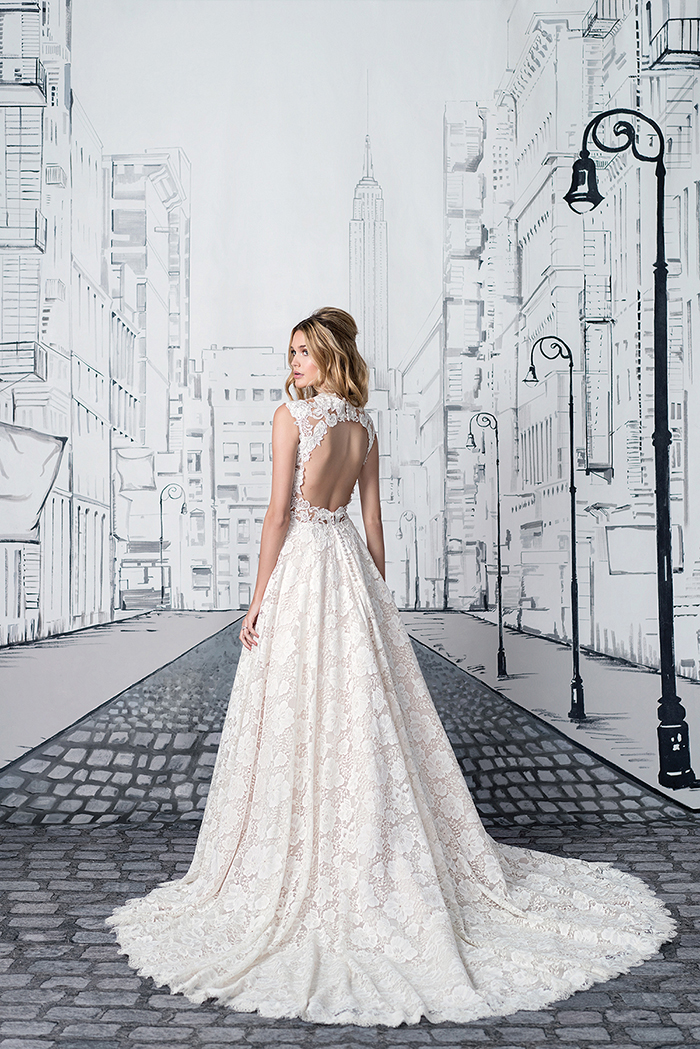 Like we said, this collection seems to be all about the sexy back, and this dress is no exception! We love the fun fabric and the fact that, if you buy the short option, you can wear it again – maybe on your honeymoon!
style 8905
Wowza. This dress is Paris France Chic. There are no words to describe the detail on the chest and back, and we love the illusion and fit-and-flare design.
style 8907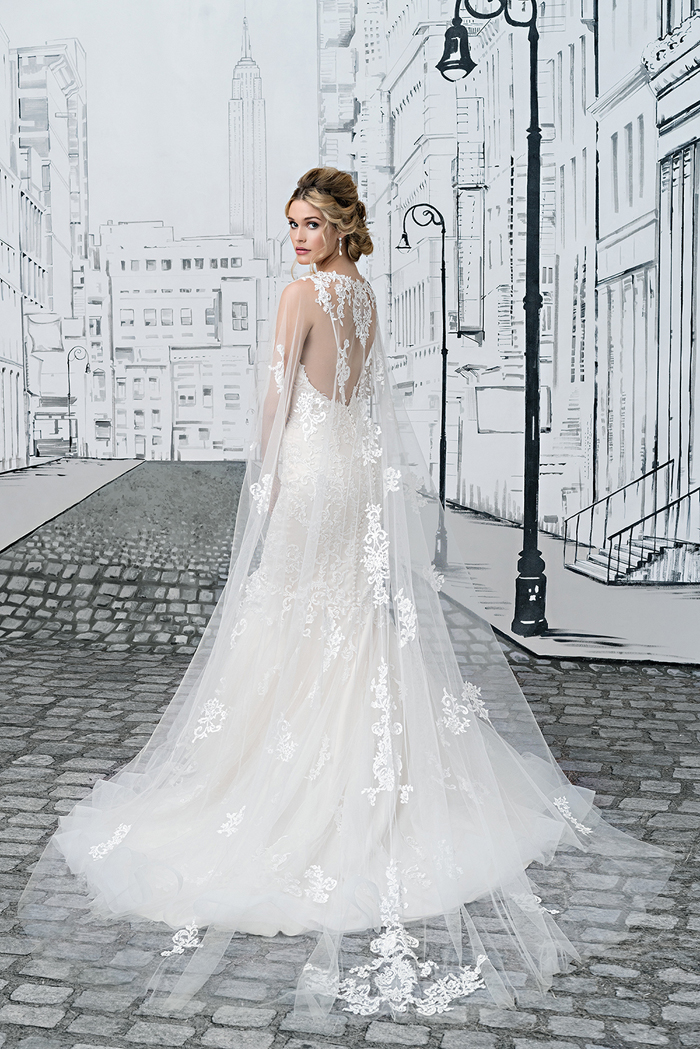 There's no need for a veil with this dress, and we love it! A sheer cape attaches at the shoulders, creating a gorgeous train and framing the front of the dress – which is absolutely exquisite.
style 8909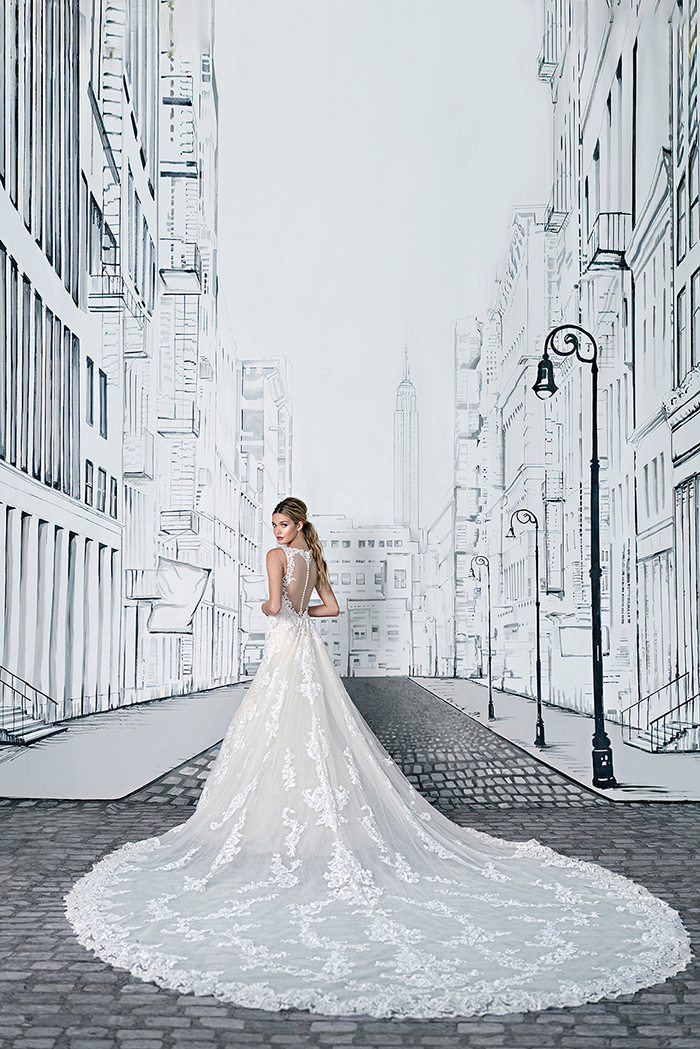 Want a gorgeous train for your ceremony but a fit-and-flare for your reception? This dress is 2-in-1! The train will stun your guests as you walk down the aisle, but then you can simply unhook it for a stunning mermaid gown with gorgeous detail overlay!
---
Did you fall in love with one of these gowns and want to see it in-person? Lavender Bridal Salon in Dover and Doreen Leaf Designs in Hartville may have them for you try on!