2017 Spring/Summer Lillian West Collection by Justin Alexander
Summer is a time for romance. Diving into a romance book at the beach, falling in love under the stars at late-night bonfires, or having a wedding! If you're still planning, summer is the perfect time to look for your wedding dress! Many bridal designers have just released their new collections and jaw-dropping designs! One such designer – Justin Alexander – has just released three new collections and we can't wait for you to see them!
If you have a gypsy soul and a free spirit, we guarantee you can find your dress within the Lillian West Collection. It balances the trendy bohemian vibe with timeless and classy designs. But the photos below aren't all his designs! Visit his website to see even more from this collection!
style 6445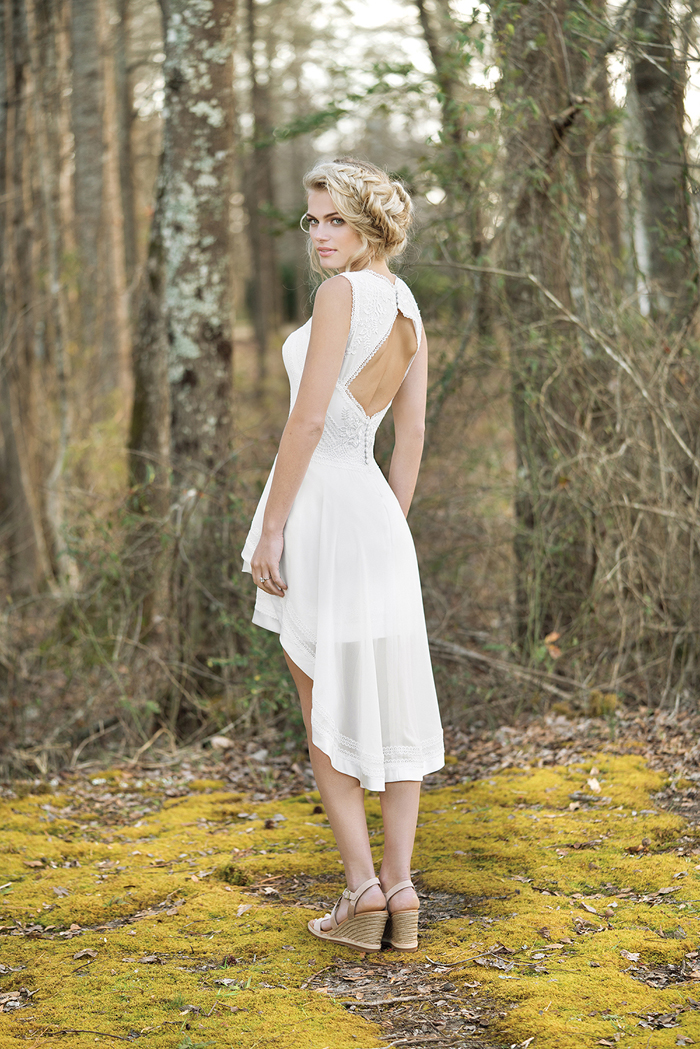 The best part about this wedding dress is that you can get away with wearing it again! The peplum, high-low skirt is perfect for a dinner date or girls night out after your I Dos!
style 6446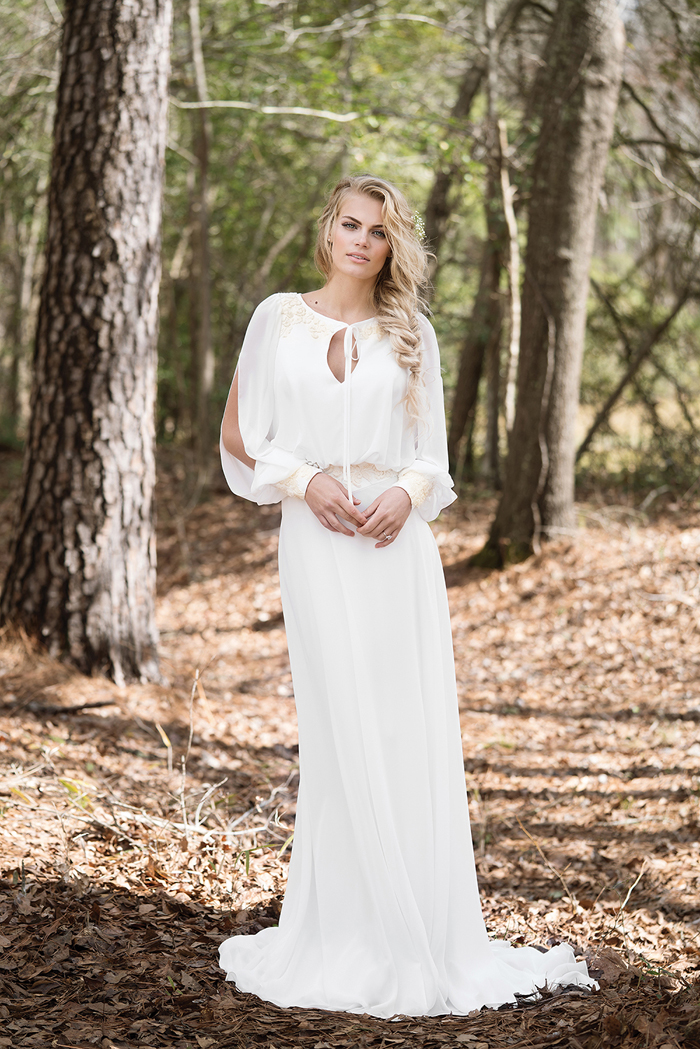 This ethereal and flowing gown will make you feel like a Greek Goddess! And just like the first dress, you can wear this again with bangles and a tassel necklace.
style 6449
Does this collection remind anyone else of fairies, mermaids, and far-off lands? This simple silhouette is dressed up with a layered skirt and beautiful applique detail.
style 6452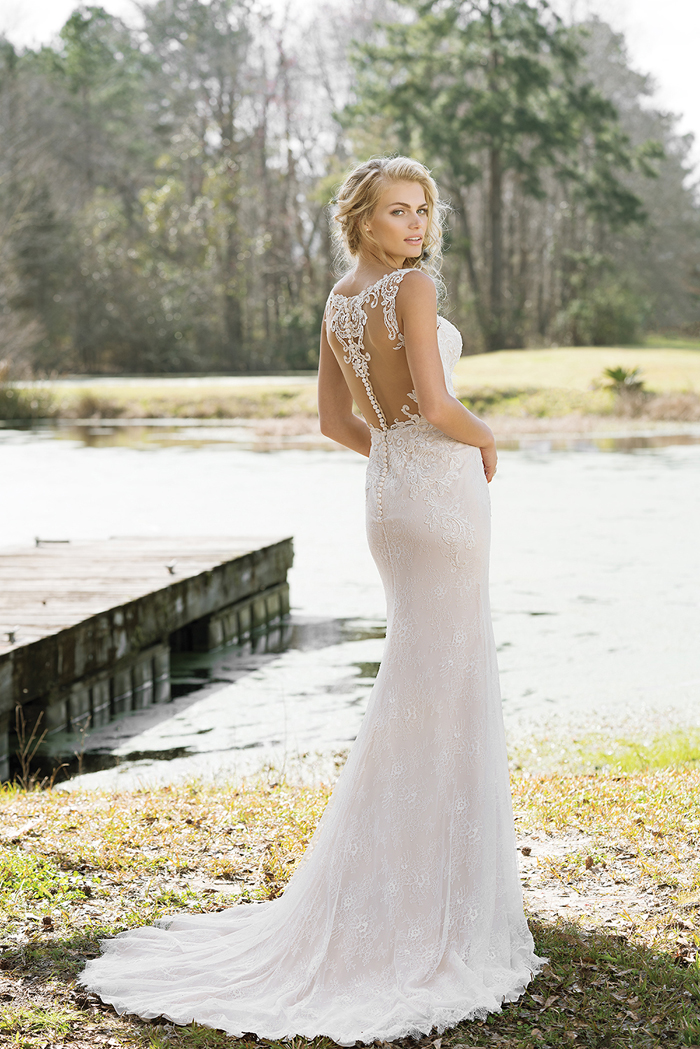 Can you say sexy?! The slight plunge in front and the fit-and-flare silhouette make for a gorgeous, form-flattering gown.
style 6453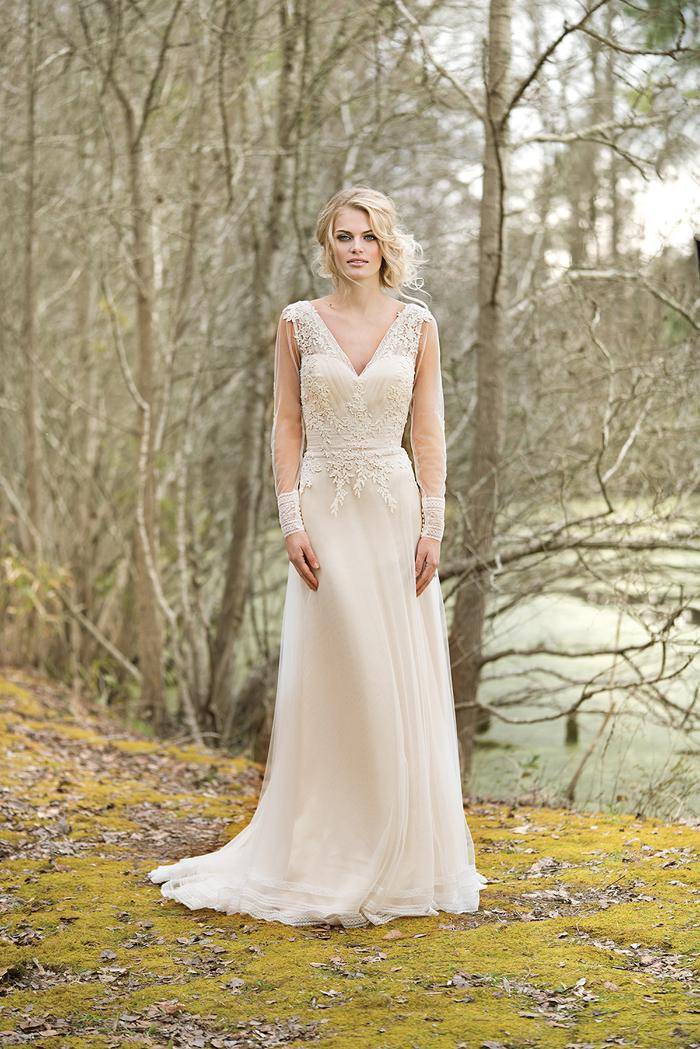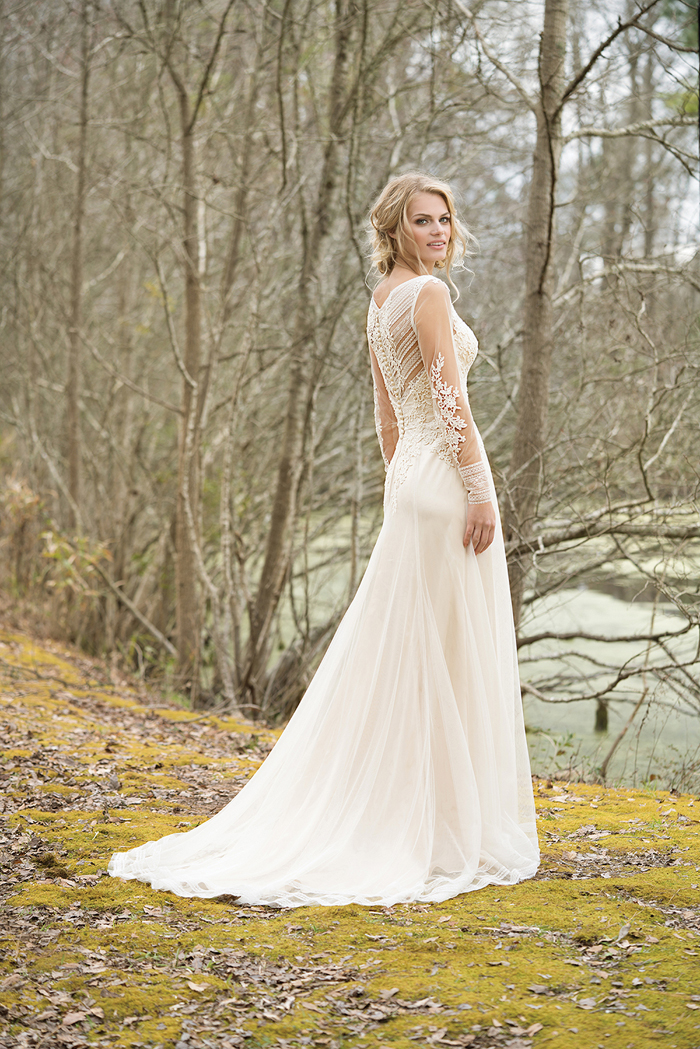 Ethereal, romantic, and enchanting…and did you see all the detail on the back? We're crazy for this dress!
style 6455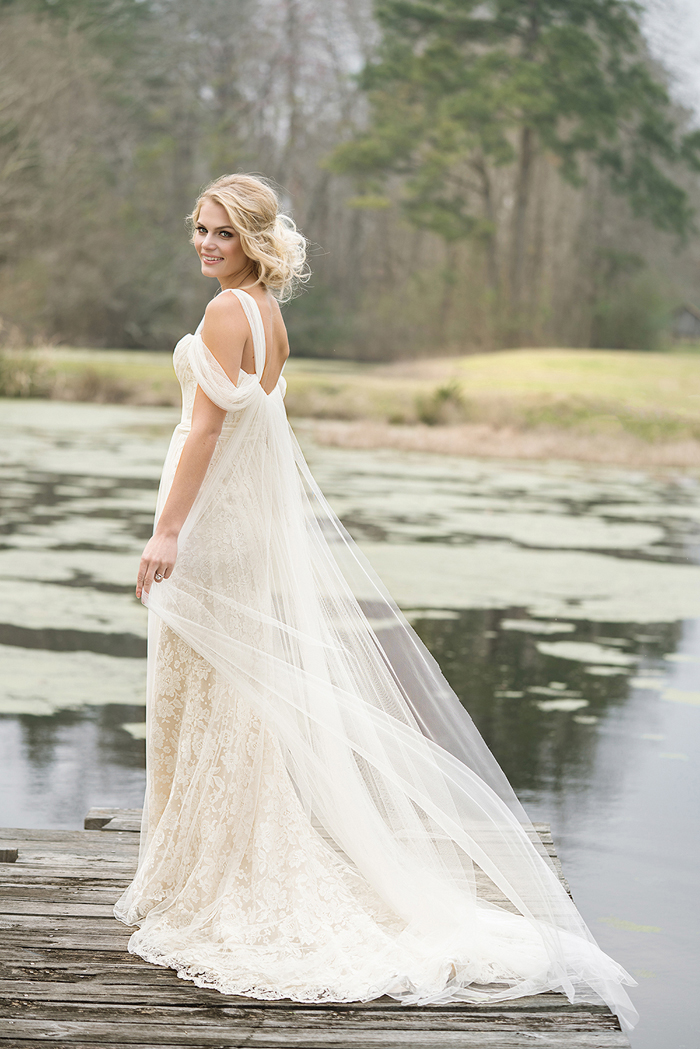 No veil required with this dress! A form fitting lace gown, swathed in gorgeous, effortless tulle that extends into a train. This dress will be comfortable all night long AND guests will gasp every time they see you.
style 6462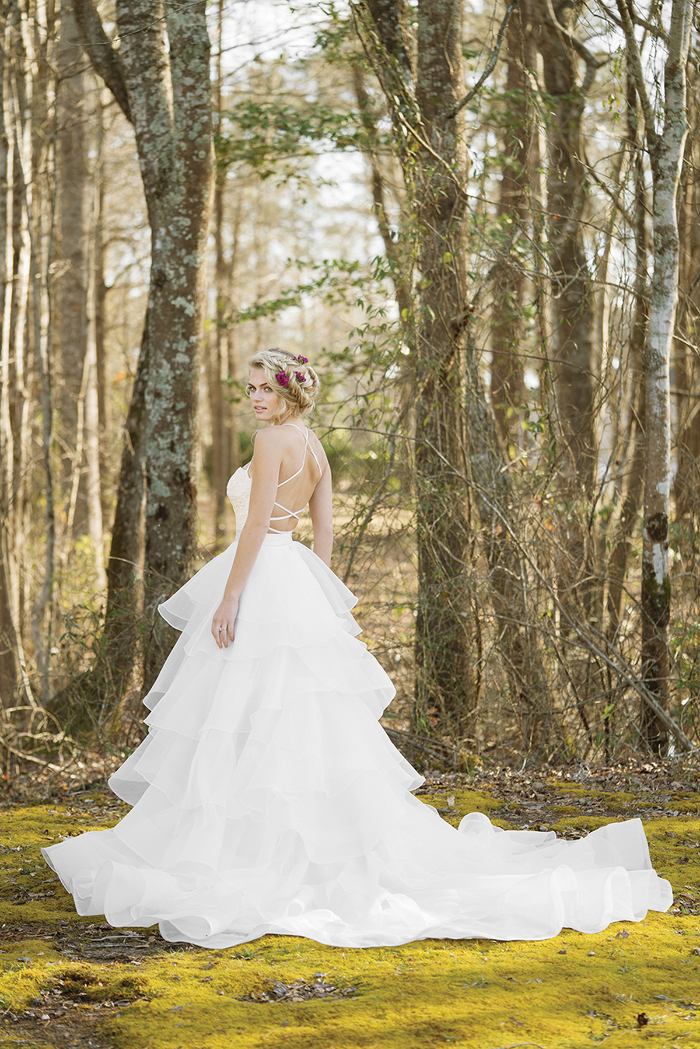 If you want an empire waist, voluminous skirt, and attention-grabbing back, tada! This is the dress for you.
style 6463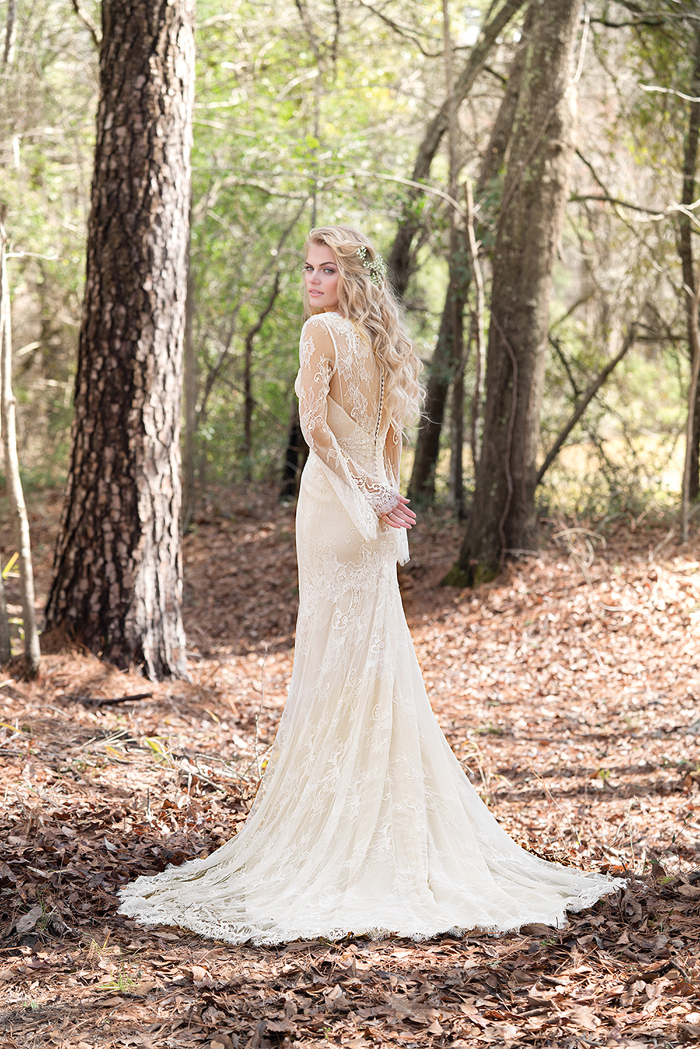 Bohemian queens, unite! This simple lace gown with a wide v-neck and flared sleeves is perfect for an outdoor celebration.
style 6464
If your guests think the front of this dress is gorgeous (which they will), just wait until they see the back!
style 6465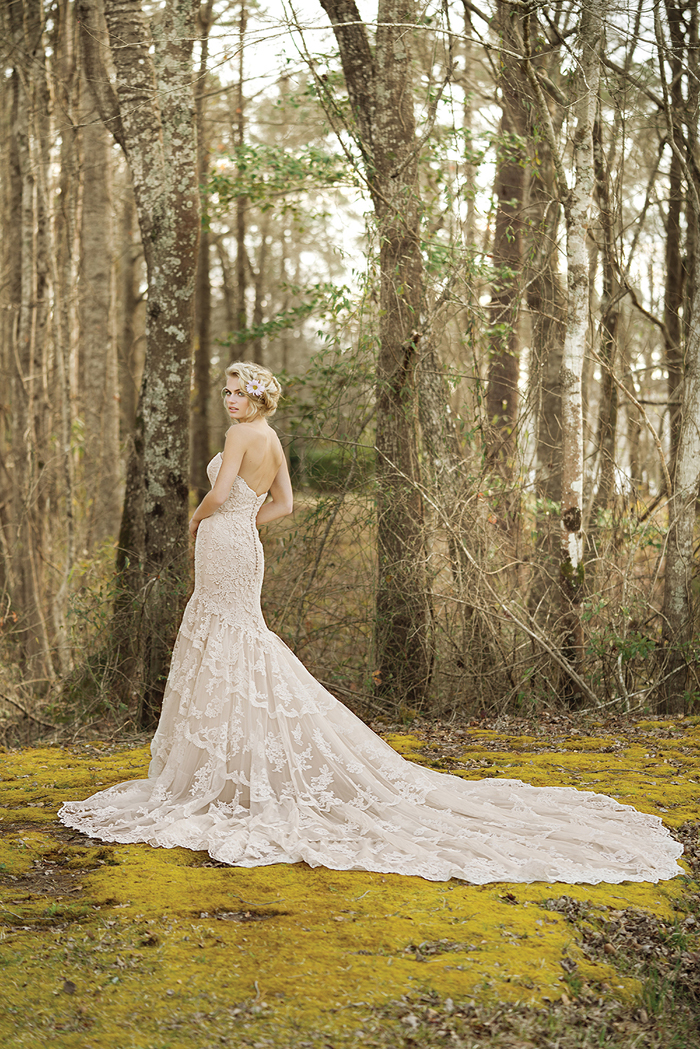 This vintage-style gown hints at some color and adds dimension with applique details and layered lace. And did you expect that train?!
style 6468
We love the racerback trend in wedding dresses! Especially on this modern and edgy design.
style 6470
This gown is the stuff of fairytales. Romantic and soft, elegant and traditional, blingy and on-trend, there's nothing to not love!
style 6472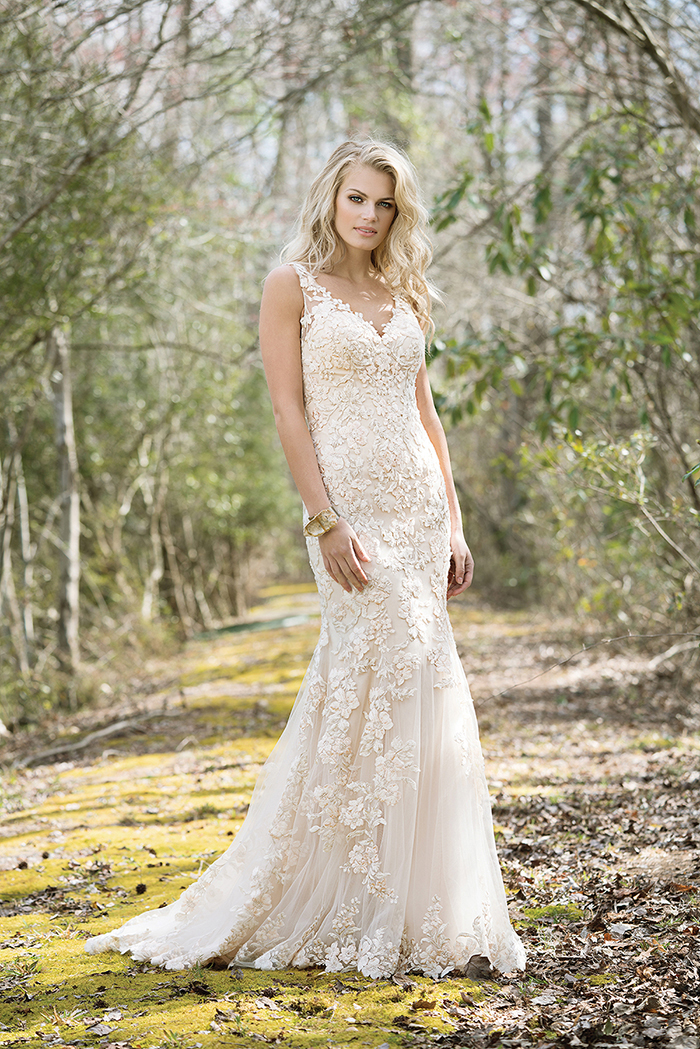 This dress is all about showing off those curves and exposing your back! Sexy, yet completely elegant.
---
Want to try one of these dresses on in-person? Visit Doreen Leaf Designs in Hartville!