2017 Spring/Summer Sincerity Bridal Collection by Justin Alexander
Summer is a time for romance. Diving into a romance book at the beach, falling in love under the stars at late-night bonfires, or having a wedding! If you're still planning, summer is the perfect time to look for your wedding dress! Many bridal designers have just released their new collections and jaw-dropping designs! One such designer – Justin Alexander – has just released three new collections and we can't wait for you to see them!
The Sincerity Bridal Collection is perfect for the traditional bride. If you're a princess who imagines herself walking down the aisle in bling and a ballgown, you'll find your dress here. Love what you see? There's more! Visit his site to see more designs from this collection!
Style 3935
This traditional wedding gown can be playful by selecting a tea-length hem, instead of a long gown!
style 3936
This dress leaves us speechless. The intricate appliques, incredible back, and traditional train all balance perfectly to make one stunning gown!
style 3938
Everyone is obsessed with the off-the-shoulder look right now, and this dress finds a way to make that trend look timeless.
style 3939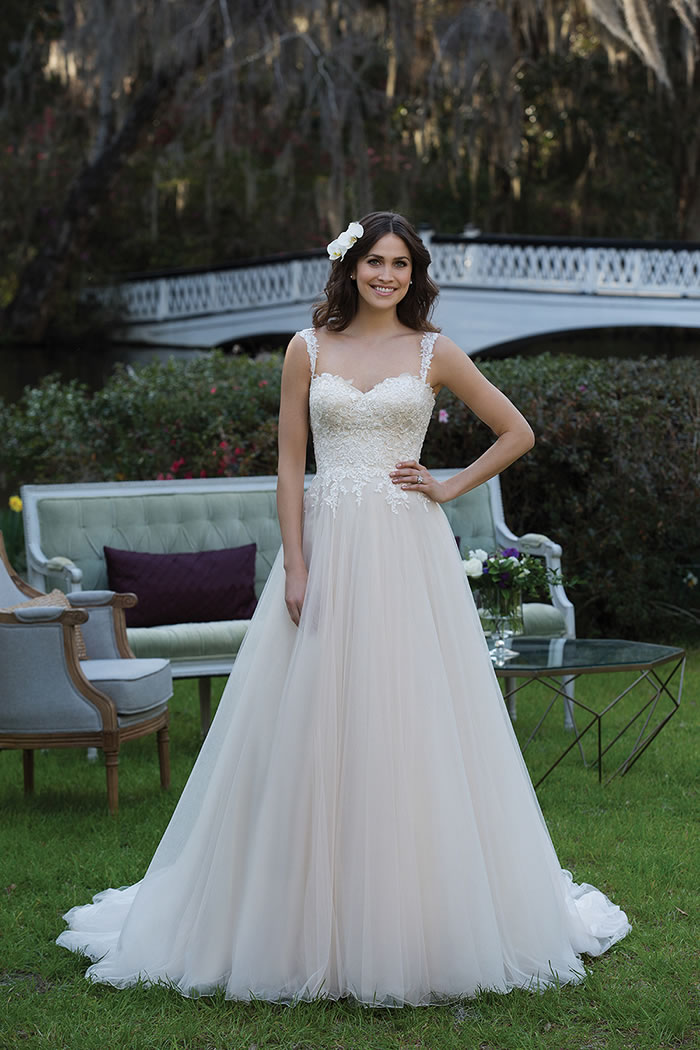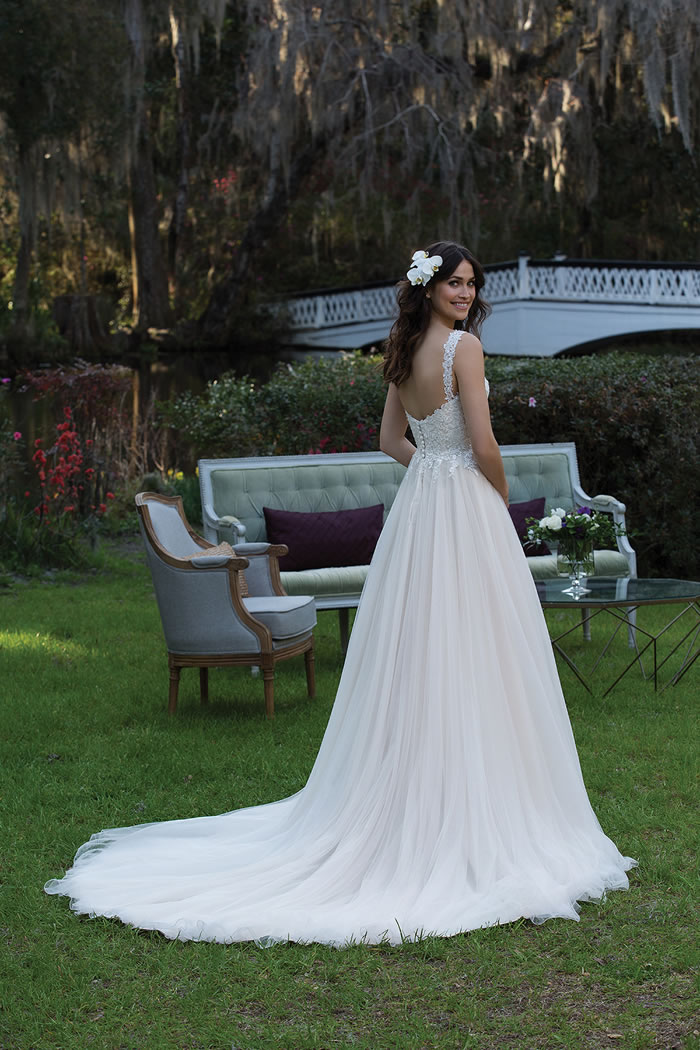 With the lace bodices flowing into an A-line skirt, this traditional silhouette will make sure you're comfortable breaking it down on the dance floor.
style 3941
With a daring front and an even more stunning back, this dress is bound to impress!
style 3942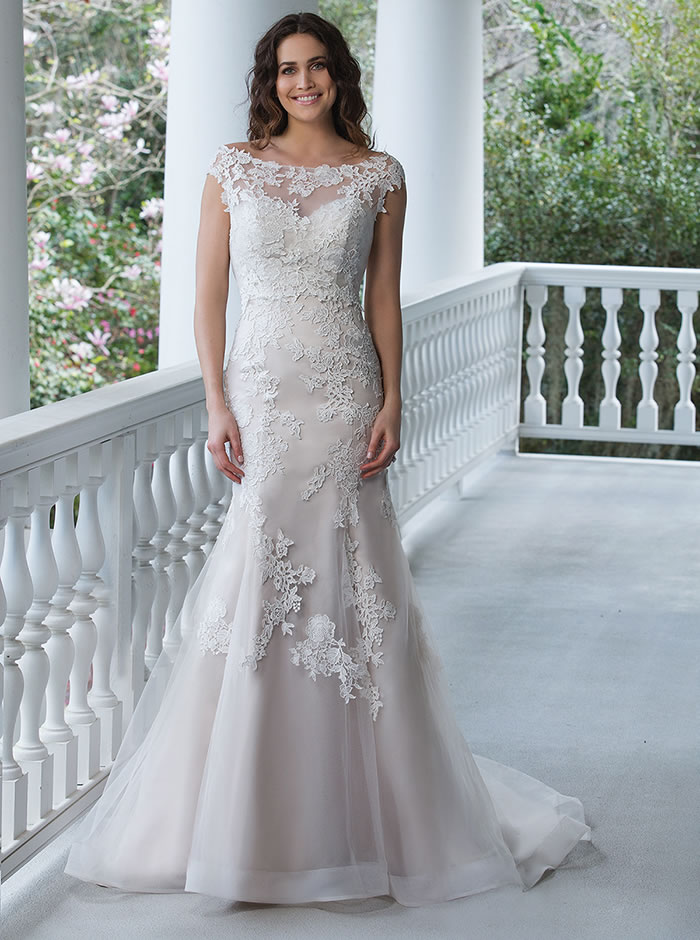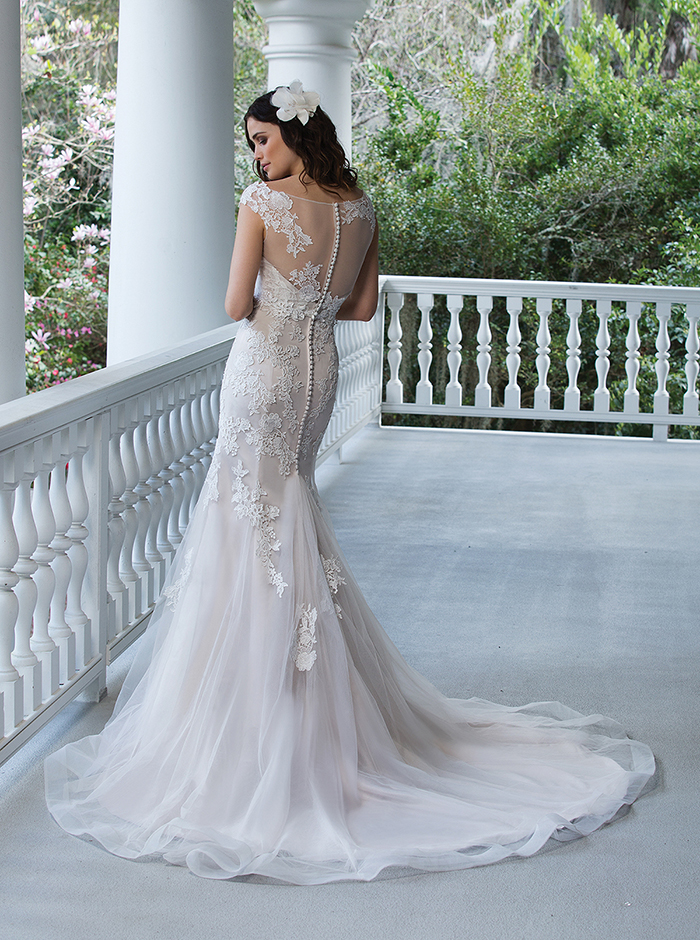 This form-fitting gown will show off your curves, yet satisfy your grandma with its romantic feel!
style 3944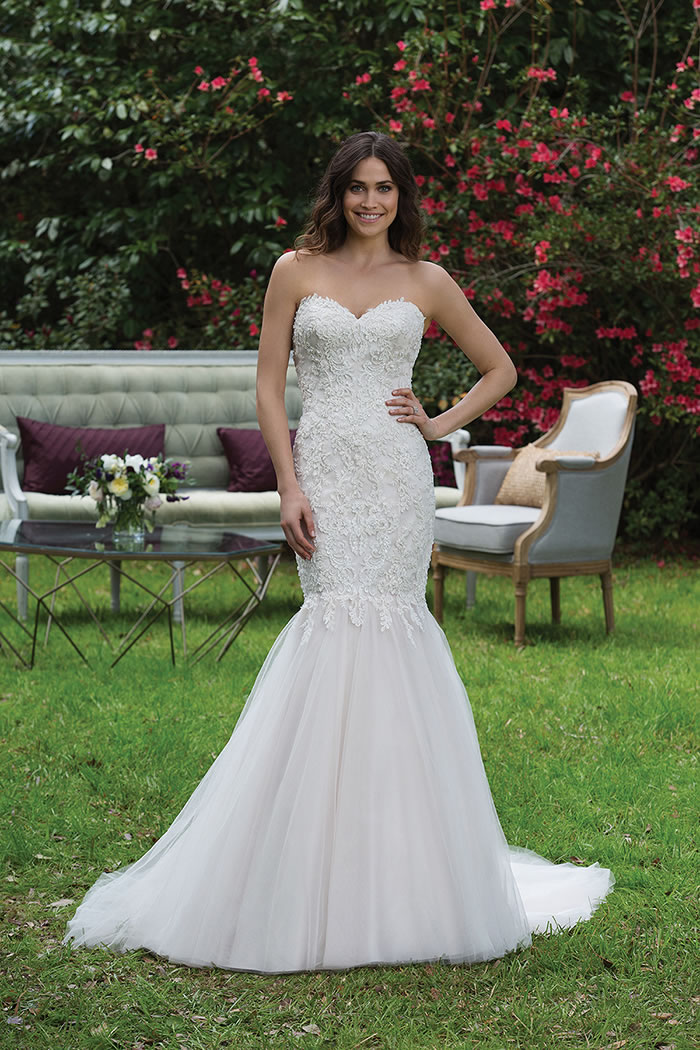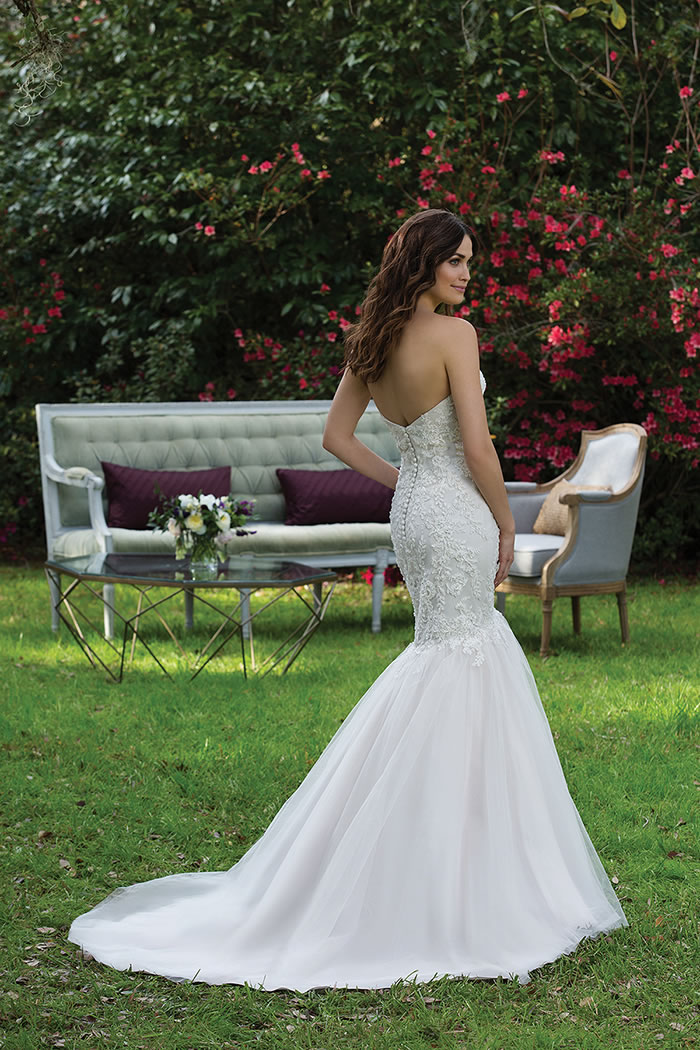 How incredible is this fit and flare gown?! The detailed lace top balances out the simple skirt perfectly to create a dramatic and exquisite dress.
style 3945
We love the peekaboo feel of this dress. The deep-V in the back balances the high neckline in the front while hinting at skin underneath with the skin-tone underlay.
style 3946
Va-va-voom! This fit and flare has gorgeous detail and we are loving the vintage buttons down the spine!
style 3950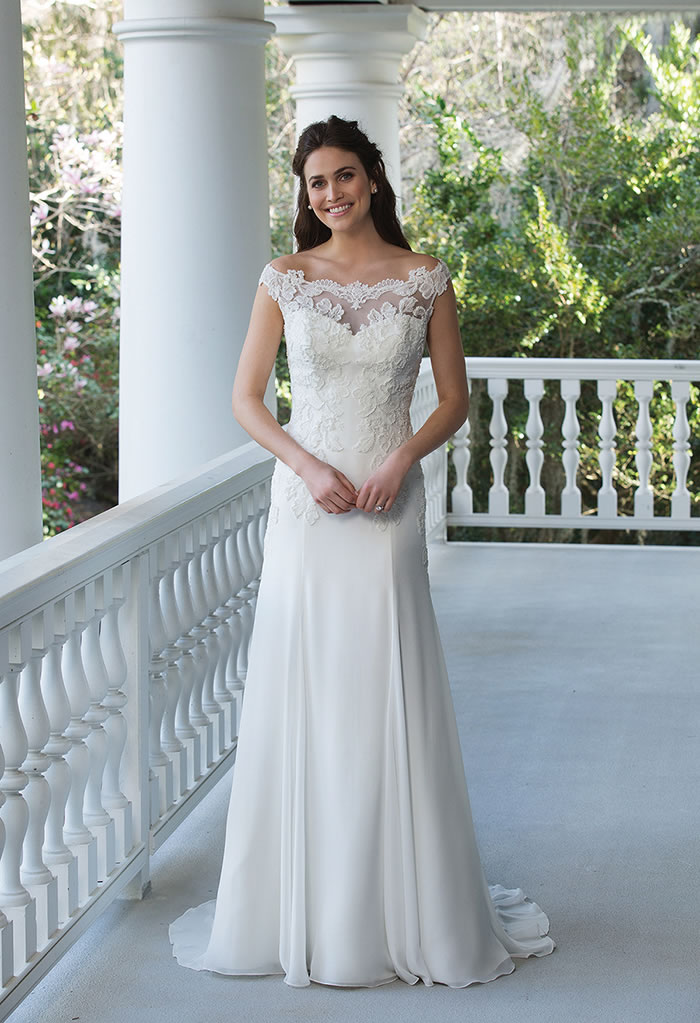 This flowing skirt will make sure that you can move easily all day, while the detailed lace will wow your guests.
style 3951
We have just one word for this dress – regal. With stunning bling, flawless pleating, and exquisite sleeves, this dress is fit for a queen.
style 3952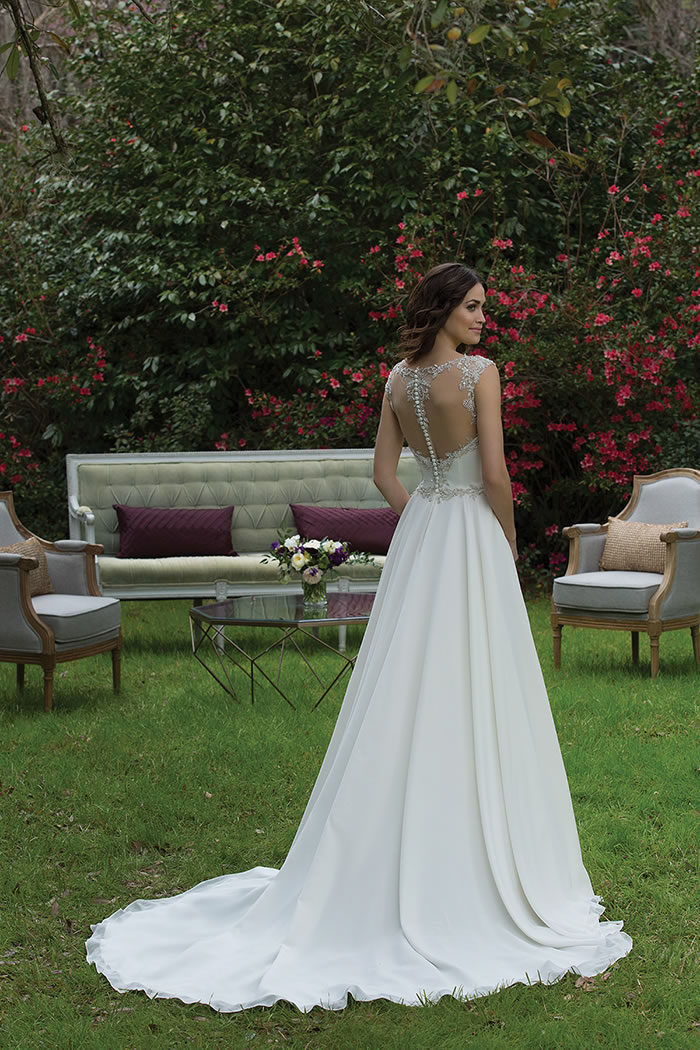 If you want an interesting neckline and beautiful back, you've found your dress! We love the shoulder and collarbone bling that draws your guests' attention up to your gorgeous face.
style 3956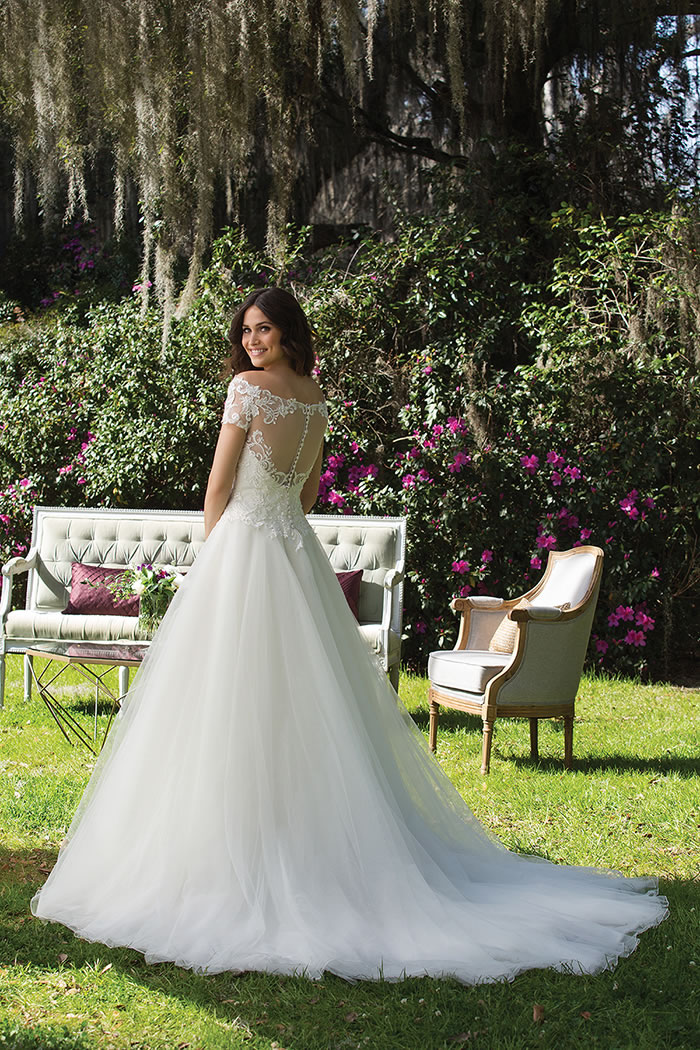 A stunning train, off-the-shoulder sleeves, and beautiful lace…what more do you need?
style 3961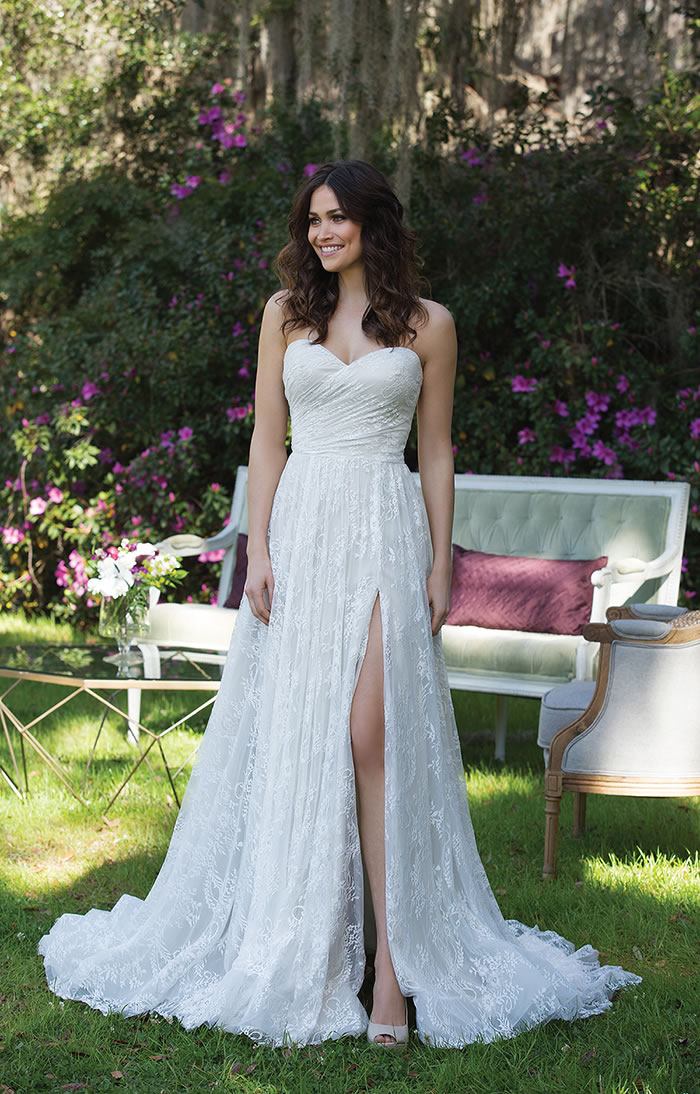 This is the perfect dress for a beach wedding! The subtle lace details add interest and texture to this flowy dress!
style 3962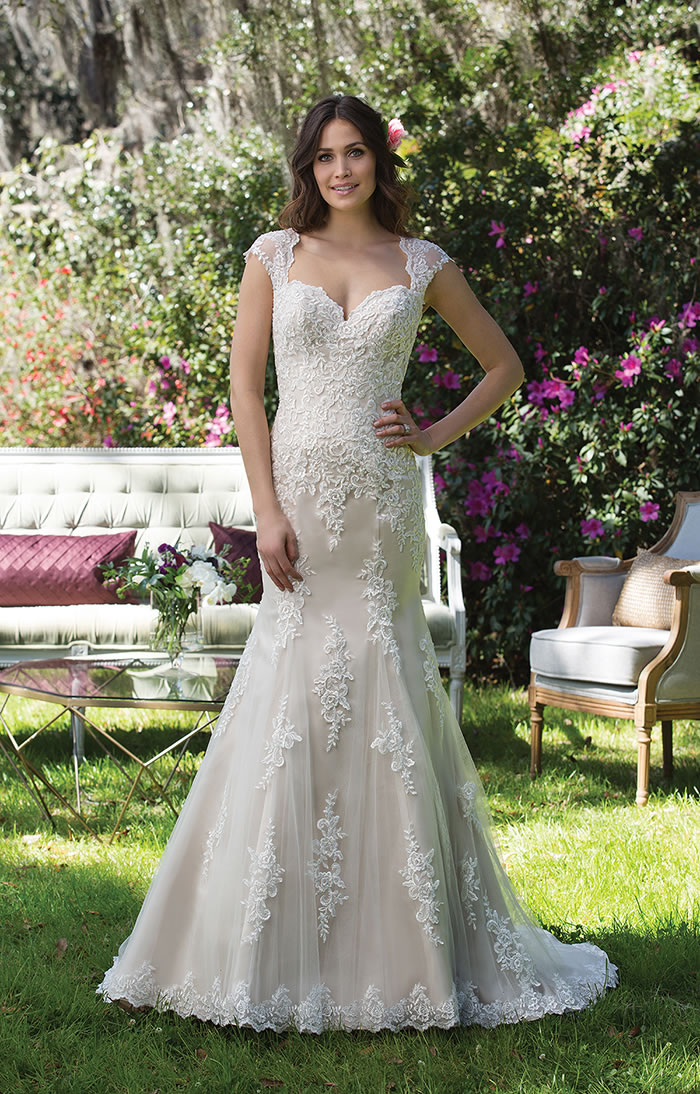 I mean, can we talk about this back? If you want to leave a lasting impression, this back will wow your guests!
style 3968
The effortless layers of this dress will make you feel like you're dancing on a cloud. And can we talk about the gorgeously detailed overlays?!
Did you fall head-over-heels in love with one of these gowns? It may be available at Lavender Bridal Salon in Dover!