Enter to Win!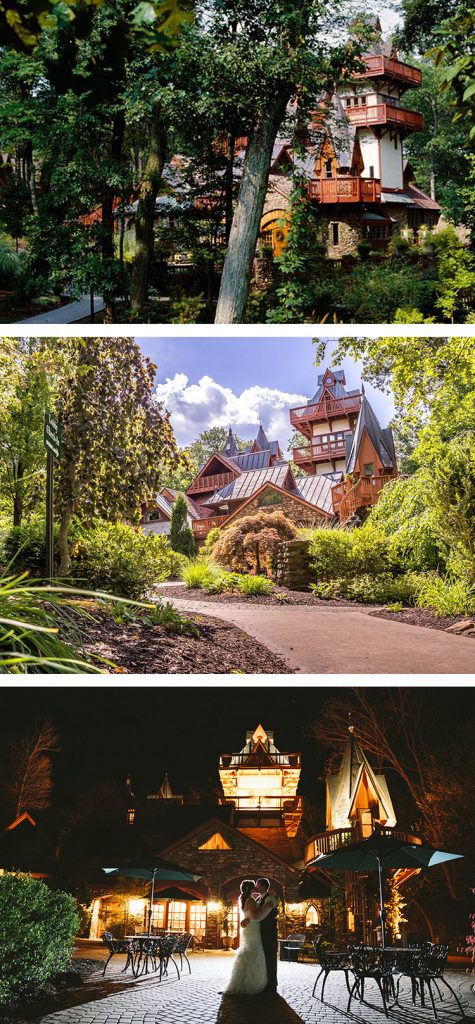 ENCHANTING EVENING GIVEAWAY
Looking for a romantic way to escape from the stress of wedding planning and spend time with your fiancé? With our Enchanted Evening Giveaway, one lucky couple will win an overnight stay at the charming Landoll's Mohican Castle.
This secluded estate is the perfect destination to unwind – from their redesigned pool to the on-site salon and spa. You may have seen Landoll's Mohican Castle on Hotel Hell with Gordon Ramsey. Since his visit and the airing of their episode, Landoll's has implemented many changes, like hiring an executive chef! Enjoy a complimentary dinner by this chef at their restaurant, Copper Mug Bar & Grille.
It's impossible not to feel the magic of love in this gorgeous location. Enter below to win your overnight stay and dinner for two!
HOW TO ENTER:
1. Click the button below to Join Today's Bride & enter to win. (This will also get you access to other Today's Bride member exclusives.)
2. Be sure to check the box that applies to this promotion for your entry.
3. Agree to the Privacy Policy & Terms of Use.
4. Click SUBMIT to finish your entry.
We'll choose one winning bride or groom on September 1st, 2017! Sign up to win this amazing experience today!
Contest ends August 31st, 2017 at 11:59pm
---
Restrictions: Cannot be redeemed the day of the wedding. Exclusions apply. No other discount offers may be used or applied. Tax & Gratuity NOT included.
*Winner will be notified by phone and/or email. Only one entry per engaged couple, per household is valid. Winner must reserve their room within one month of being contacted. Dates available between September 1st 2017 and December 30th 2017. Holidays excluded. Reservation based on availability.
Full Giveaway Rules, Regulations, Terms and Conditions 
Made possible by Today's Bride and Landoll's Mohican Castle.