VIB Packages for the June 11th Show
DO YOU LOVE FREE GOODIES?  WANT FRONT ROW SEATS TO THE FASHION SHOW? SOUNDS LIKE YOU'RE A VIB – VERY IMPORTANT BRIDE!
Upgrade your show experience at the June 11th Bertram Inn show with the ultimate VIB Package! VIB Package includes:
Admission to the show for you & 1 guest
Reserved Front Row seating to the fashion show for both of you
1-year subscription to Brides Magazine
One Swag bag for the bride-to-be that includes…
Ohio Love drawstring swag bag
Ohio Love Tumbler
Wedding Koozie
Today's Bride VIB Lanyard
Glass/Acrylic Custom Print from SymbolizeIt.com
Eat. Drink and Be Married! Cup
Voucher for a set of 2 Wedding Bands of your choice from ZBJewelers.com ($55 handling & shipping fee)
A $275 value for only $50! Limited quantity available.  Tickets are non-refundable.
GET ALL THIS AND MORE!
VIB Lanyard
SymbolizeIt.com Gift Card
Ohio Love Tumbler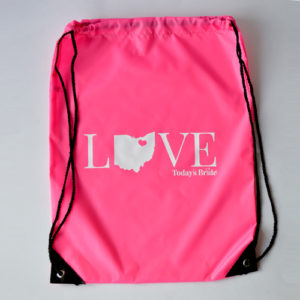 Ohio Love Drawstring Bag
Eat. Drink. And Be Married. Cup
Wedding Koozie
Subscription to Brides Magazine (expect your first issue approximately 8 weeks after the show)
---
Sunday, June 11th, 2017  Wedding Show
Bertram Inn & Conference Center, Aurora Ohio 
VIB Package $50
Buy Tickets
Want  Breakfast?
Add the  Bertram Inn's warm Breakfast Buffet (including oneMimosa) for you & a guest to your VIB Ticket.
VIB + Breakfast Package $70.  Seating for the breakfast is at 10am.
Buy Tickets