Real Bride Blogger, Abby – 2 Weeks Away
Real Bride Abby is just 12 days away from becoming a Mrs. She's definitely not panicking…definitely not. Whether you're just engaged or coming up on your own wedding day, read on for her list of what to do to prepare, stay sane, and enjoy the process!
---
T'was the month before the wedding
And all through the house
Every creature was stirring,
Because there were 75 projects left undone until the last minute and Aunt Linda can't POSSIBLY sit next to Uncle Gordon or they'll start World War III at the wedding so we'll just have to throw the whole seating chart out and start over and WHERE IS MY WINE??
---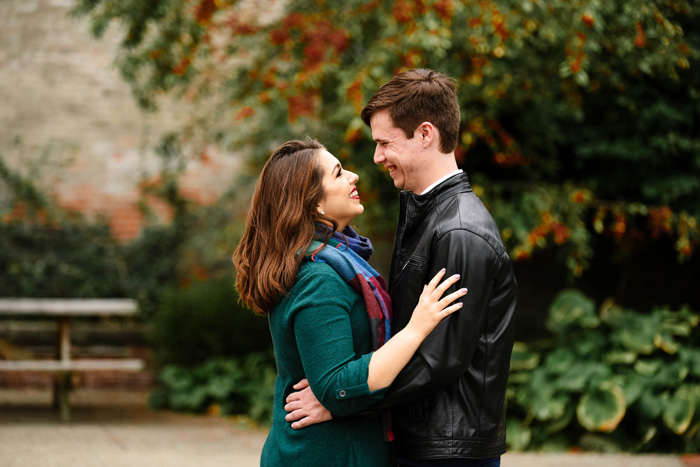 Hey brides and grooms. We are on the official 2-week countdown.
You read that correctly. TWO WEEKS.
Robby and I have been engaged since September 2017. Almost two years later, there are 12 days separating me from marrying my very best friend.
At this point, A LOT of big items have been checked off the list. The DJ is finalizing our BOMB playlist. Our photographers are scouting the perfect spot for the first look with my dad. My final dress fitting is days away. I'm blinking, wondering where all the time has gone.
People always say the time moves faster as you get close to your date, and BOY were they right! Keeping your sanity and spirits up can be a bit difficult, but here are some pointers:
Use those lists
You may have noticed this by now, but in the front of your Today's Bride planner, there is a check list. USE IT. It brought up points I didn't even think about, like applying for our marriage license. Yeah, just that SMALL DETAIL, right? (We have some useful digital tips on how to do that, too.) I almost completely forgot that was a part of the process. Let your lists act as your second brain.
Sleep
Seriously, those Z's serve two purposes now. They help you avoid large under-eye bags for wedding photos and keep you healthy. The LAST thing you want to handle on your wedding day is a head cold. Speaking of, work some Vitamin C into your routine. Vitamin C keeps you healthier, and if it's in serum form, brightens your skin.
Utilize your resources
Whether it's your wedding planner, your gal pals, or your parents, if people are asking to help… LET THEM HELP. Don't try to do everything on your own. Mom would love to sort through RSVP cards with you. Your Bridesmaids will let you vent to them about how you can't decide on your perfect shade of lipstick. Be vulnerable and let people in on your process – especially your partner. Which leads me to…
Spend time with your future husband or wife
Seriously, you're about to marry this person. Quality time is everything! Grab some nachos and figure out which family members should sit where on your seating chart. Or, unplug from the wedding shenanigans for a few hours and watch that new Game of Thrones episode you've been dying to see. You two have earned it.
Check out this Northeast Ohio Date Nights blog for ideas!
Pack for your honeymoon
In all the hustle and bustle, don't forget about your impending vacay. Grab those last minute needs, like sunscreen, a new pair of tennis shoes, or travel-sized shampoo.
Get more tips on how to pack and what to pack based on your honeymoon destination!
GET EXCITED!!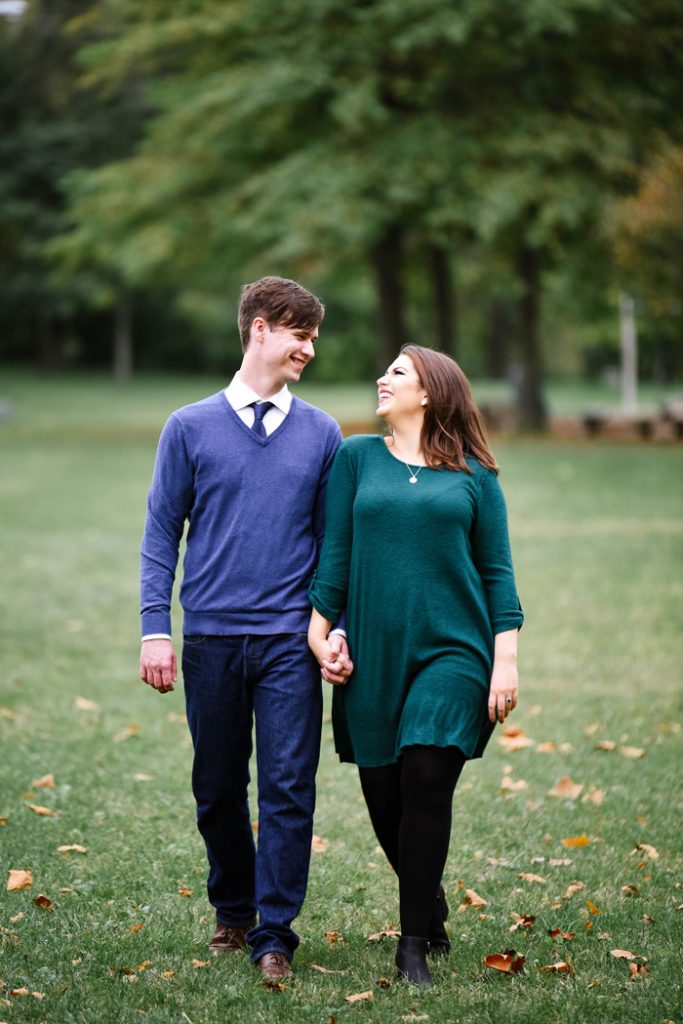 You're in the home stretch of making a forever partnership with the person you love. Elevate the joy over the stress and I promise your day will be so much better. If you need help de-stressing, do some yoga or mindful meditation. Take a long walk in this BEAUTIFUL weather Ohio has graced us with. Cuddle with your future spouse. Eat a cookie! Do things that make you smile.
---
So, to summarize: I'm practically sleeping with my Today's Bride magazine (bless the planner!) and making lists on the daily, but I am just so darn excited.
Next time we chat, I'll be a Mrs…Eek!! I'm sending lots of love to you all, no matter where you are in the planning process. I'm writing this with a HUGE smile on my face, because love is just the best.
xoxo,