Today's Wedding Party: Party Planning DJs
Today's Wedding Party isn't your typical Entertainment Company. They understand that wedding planning is a full-time job, and are prepared to take that burden off your shoulders. How? By offering event coordinating services!
What sets them apart
When you're shopping DJs, Live Bands, and Ceremony Musicians, it's an added bonus when they offer bundles. Booking both a DJ/MC and videographer with one company means one less thing to worry about. Now imagine all of that AND wedding planning coordination! That's what you get when you book with Today's Wedding Party.
"We offer extensive party planning solutions to help with the planning of the entire flow of the event including creating the itinerary and coordinating the set-up and details before and during the event," says Brad, owner. Whether you're just starting out, or are days away from tying the knot, Today's Wedding Party can help take away some stress. They offer day-of event management or full-service event planning and coordination. 
What they do
With a typical DJ comes some sort of MC service. A good DJ will announce the wedding party's entrance, cake cutting, specialty dances, bouquet toss, etc. Today's Wedding Party simply takes it one step further. "Our special coordinator assists the entire wedding party. We'll cater to their every need throughout the day, from getting drinks, relaying info, and coordinating flow, to carrying the dress train, fixing makeup, and removing stains on the spot," Brad tells couples. Because the coordinator is on-top of every detail, it allows the couple to be comfortable, relaxed, and happy both during their engagement and on their wedding day.
This service comes standard in their DJ Coordination Entertainment package or can be purchased separately.
Bundles of joy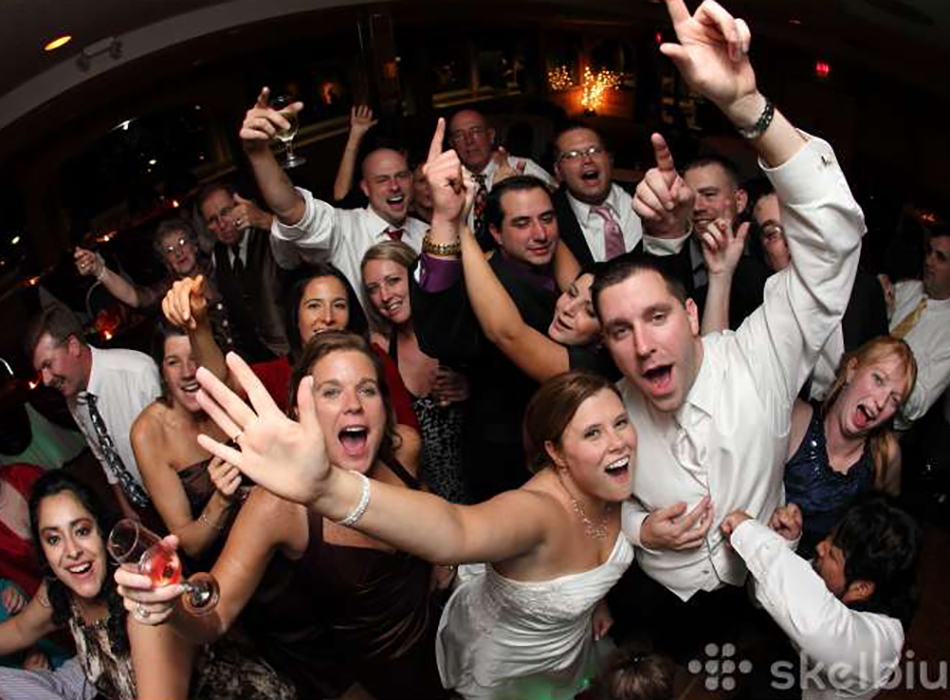 Today's Wedding Party offers customized entertainment services. This means that they can create and adjust a package to fit your needs! Just need a ceremony musician and a planner? "We often get asked if we can do band, DJ, coordination, and videography services altogether. The answer is a resounding 'yes!'" assures Brad. "We incorporate live music with DJ-ing in a package for your event, and also include event coordination." Add-on services like live cocktail piano/music and ceremony music, day-of management, and videography. "All these services can be mixed and matched. The best part is that when you bundle, you get an incredible value!"
---
Today's Wedding Party is way more than just Press-Play DJs – they're Party Planning DJs! Pass the stress on to someone else so you can enjoy your day. Then, spend the night on the dance floor. Trust your vision to come alive in the experienced hands of Today's Wedding Party.