Real Bride Blogger, Denise – The Art of Compromise
When you think weddings, you might be thinking of an endless sea of Pinterest inspiration (better known as Pinspiration!), gorgeous gowns & the dreamiest of color palettes. And while all that & more comes included, there's probably another key element you're not considering: compromise.
You're not planning your wedding inside of a vacuum. People are still going to have opinions about the decisions you're making. I've been pretty fortunate that our family & friends trust me to pull off one amazing event. As a whole, they have only interjected on planning pieces that affect them. Our parents & wedding party have been very gracious and helpful. But that doesn't mean I haven't had to field my own share of unwelcome commentary.
Here are some of my go-to steps in such a situation:
Be sensitive.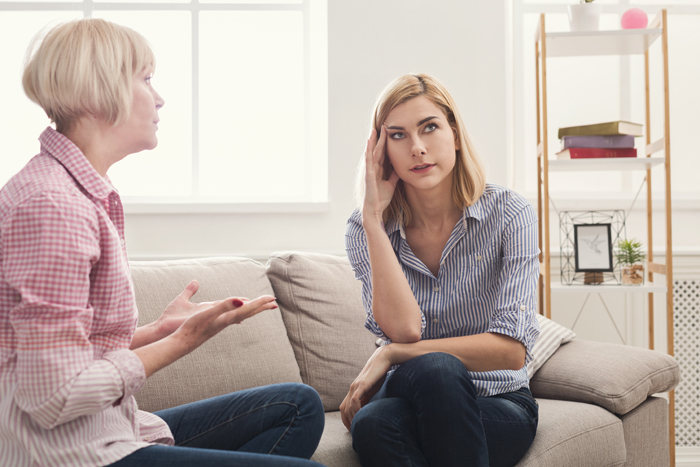 Admittedly, this is one that may be easier said than done. In my most bridezilla of moments, I called out a relative (guest, not wedding party) who was griping about one of my bridesmaid dress selections. "Good thing you're not wearing it," I retorted. Ouch.
While the sentiment was true – this was not the relative's decision to weigh in on – my delivery certainly could have been more tactful.
Remember that those comments you're fielding are typically coming from a good place. Your family loves you and knows that you deserve a beautiful event. Sometimes those comments may even be coming from a place of pain – a mother who is sad and feeling a little helpless as she sees her little one all grown up. Take time to understand the why behind the actions before you react.
---
Check out this blog for more tips on how to handle opinionated family/wedding party members!
---
Know when to step back.
Wedding planning comes with a seemingly endless amount of decisions. Not every one of them has to be yours. In fact, the further I get, the more I welcome getting to take a break from the action. One such area in our planning? Men's wear. 
My fiancé knows how I feel about a few things when it comes to the men's attire, but ultimately, it's his decision. I created an inspiration board with a variety of looks and then removed myself from the equation.
Don't let your voice get drowned out.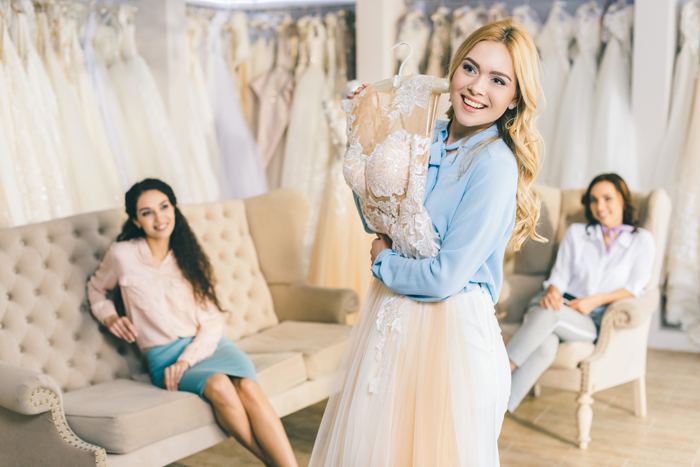 With so many opinions flying around, it can sometimes be difficult to get a word in. When that happens, hopefully you have a crew or an advocate in your corner who will help you efficiently communicate.
One of my biggest advocates was a bridal shop Consultant. My party and I had very different ideas of what my wedding style should be. She could see my frustration during an appointment that was quickly going south. She pulled me aside and asked a couple of questions about what I liked. Finally, she brought a serious contender of a dress – one that my party certainly wasn't elated by, but one that reflected me.
So, yes, be sensitive. But also vocalize your needs. Additionally, choose a stellar wedding party, find the best vendors, and surround yourself with those who will be ready to defend your vision when you just need a break.
---
---
Be willing to reevaluate your vision.
This is something I keep coming back to and has even become a trend in my planning. Give yourself some room to tweak the even the best laid plans.
Take, for example, my color palette. One of my favorite colors is mint, so I instantly felt compelled to include it. As I scoured the Internet for inspiration, I started to question that decision. Instead, I gravitated toward a romantically moody color palette of blushes, neutrals, mixed metals, & greenery.
I further affirmed this switch when talking to my florist, and selecting dresses for the wedding party. I was originally going to have all of the girls in blush, but one of my maids tried on a dress that was taupe pink, and she looked amazing in it. This. Was. Her. Dress. Suddenly, we were working with our consultant to do a mix-and-match spread of blush, gold, & taupe – and I ended up absolutely loving it! The lesson? Embrace changes in your plan!
---
Those are just a few of my tips to help you keep your cool during those rough patches. You've so got this!
'Til next time,