What's Your Palette?
Selecting a color scheme for your wedding is no easy task. Your bridesmaids' gowns, décor, flowers, etc. all revolve around the one to four colors – five tops – that you choose. Featuring any more than five colors may pull your decor in a direction that seems all over the place rather than simple and seamless. With that said, the colors need to complement, not clash, with one another.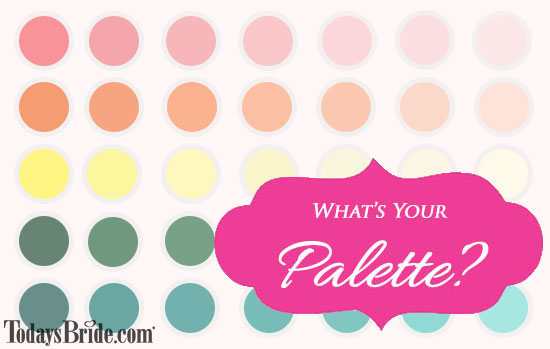 Typically, brides choose their colors based off of the season, location, mood or theme of their wedding. For example, a rustic wedding may call for earth tones such as olive green, bronze and ivory; whereas a romantic wedding may call for pastels such as blush, silver and cream. Once the color combination is created, it's important to choose a dominant hue to be the most pronounced and, most likely, the color of the bridesmaids' dresses.
In need of inspiration? Check out the four color schemes below – there's one for each season!
•  •  •
•  •  •
•  •  •
•  •  •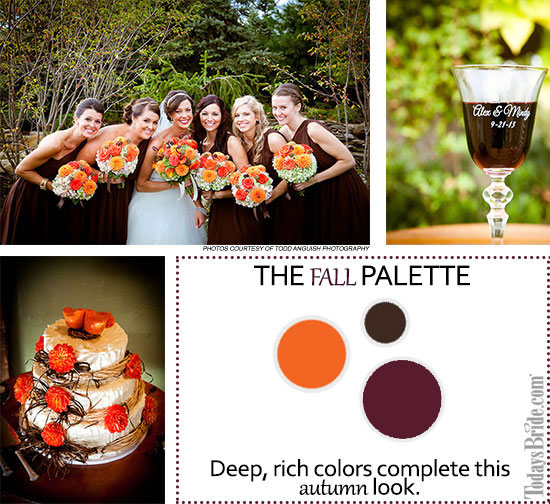 •  •  •
Now that you've seen some of our ideas… build off them to create your own unique look.
Happy palette hunting!