Sign Up for Today's Bride
We have a lot to offer – so don't miss out!
Sign up today to receive:
First Access to Local Vendors
Instantly connect with Northeast Ohio's premier wedding business. Browse products, services, request quotes, read reviews and more!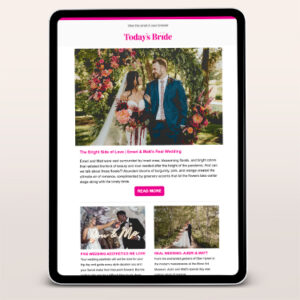 Monthly Newsletters
Inspiration, tips, and planning information sent directly to your inbox! These emails include bridal show information, the latest news on our blog, special offers, discounts & more.
Discount & Special Offers
As a member of Today's Bride, you'll get 50% off show tickets for all future bridal shows! Plus access to exclusive vendor discounts.
30+ Wedding Planning Printables
Our wedding planner printables have gathered all of the advice and guidance you see in the magazine into one comprehensive resource.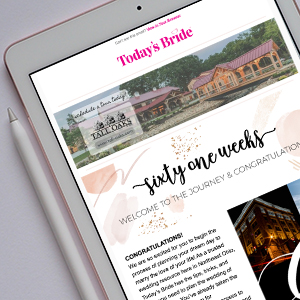 Wedding Planning Journey
The Wedding Planning Journey is a custom timeline to help you count down the weeks 'til "I Do!"
---
ingin menjadi agen togel tentu nya bisa disini.
kamu bisa saja menjadi agen sbobet dan berpeluang menjadi jutawan.
menjadi bagian dari bukatoto sangatlah menyenangkan.