Wedding Dress Shopping Guide
This Shopping Guide will teach you how to compliment your body shape in the best way! From learning your shape to highlighting your favorite features to finding your perfect silhouette, this lookbook will make your wedding dress shopping trip a breeze!
Sponsored by Alterations Express
Check it out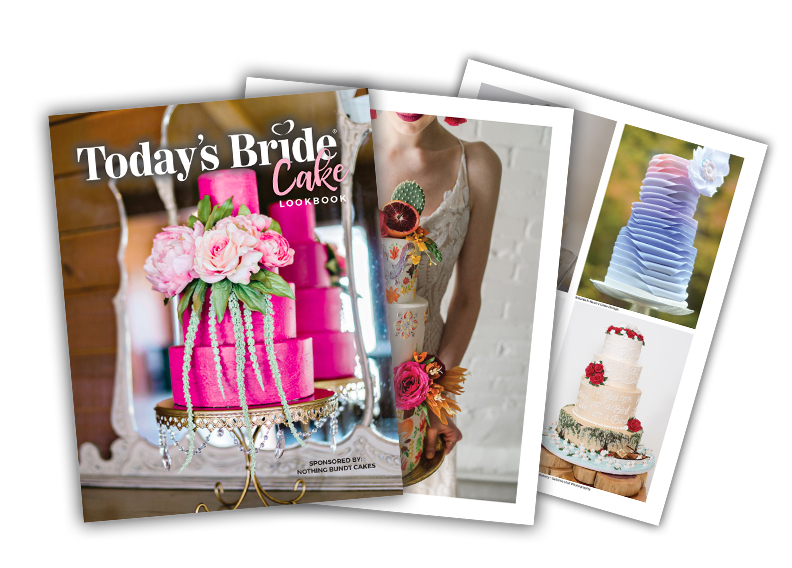 Cake LookBook
One of the best parts about working at Today's Bride is looking through page after page of beautiful wedding cakes. As we were "oohing" and "aahing" over the latest trends and designs – fully content and craving sweets – we thought to ourselves Let's share this blissful feeling with brides! If anyone would appreciate the inspiration these cakes provide, it's you! 
Sponsored by Nothing Bundt Cakes
Check it out