Trending: Hand Drawn Wedding Invitations
Before the ceremony and after the engagement there's one very important piece of the wedding planning process: announcing your upcoming nuptials! Our favorite way to announce your nuptials? Hand drawn invites. Browse the best reasons why you should choose the handwriting technique to make your stationery spectacular!
 Uniquely Yours
Hand drawn invitations give you the ability to make your invitations completely yours! No patterns, no stamps – all self-styled! Choosing your own font, placement and colors give you the opportunity to truly express yourself and your excitement for the big day.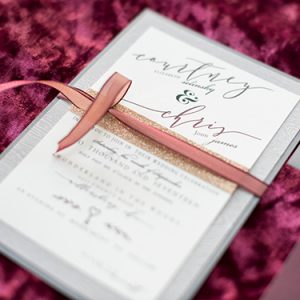 Fabulously Fun
Have you ever received a super intricate, off-white invite enclosed in multiple lacy envelopes? While the couple was probably going for "elegance meets traditional," it really came off as overdone & excessive. Hand drawn invites exude a fun vibe! Calligraphy, banners, and pops of floral design will excite your guests and lets them know they're in for a celebration.
Just Enough Without the Fluff
Touching on our last point, hand-drawn stationery can be beautiful and simple – eliminating the need for multiple pieces of cardstock. Place the most important details right on the front and play with the extra details. A simple and distinctive design is bound to stand out.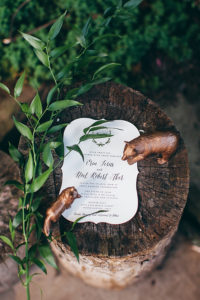 Versatile Designs
Lazer cut invitations are sleek and modern, while burlap and wood evoke a rustic feel; if you're not set on a theme for your wedding or simply want to go the simple route, hand-drawn invites give you the power to be as versatile as you'd like! Design with your vision in mind and make it exactly what you want.
Tried & True
The best part about this trend? It's timeless! Chalkboard paper, pop-up cards, and translucent prints will come and go but beautifully drawn invitations will remain in style. You can look back at your invites on your 50th wedding anniversary and cheers your choice to hand draw!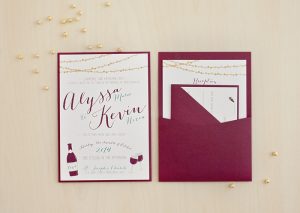 The invites are a precursor to your big day (theme & all!) Make it yours, make it fabulous. Happy designing!