Incorporating "Something Blue"
Even if you don't see yourself as the "traditional bride," you'll probably still try to incorporate Something Old, Something New, Something Borrowed, and Something Blue into your wedding day attire. But what happens when blue just doesn't fit with your color scheme? We've got a few unique ways to add that blue touch in a subtle way.
Shoes
Shoes are one of the easiest ways to incorporate something blue into your wedding day. Because most of your guests won't even see them, you'll be able to hide them if the color doesn't match your scheme. Plus, if you pick the right pair, you can always wear them again!
If you already have your heart set on a pair of shoes that aren't blue, consider having your bridesmaids sign their names on the sole in blue ink, or have your soon-to-be husband write a love note.
Garter
Hidden to all (except you and your husband), a blue garter is the perfect way to add a touch of cerulean to your attire! Helpful hint: It can also be your Something New!
Nails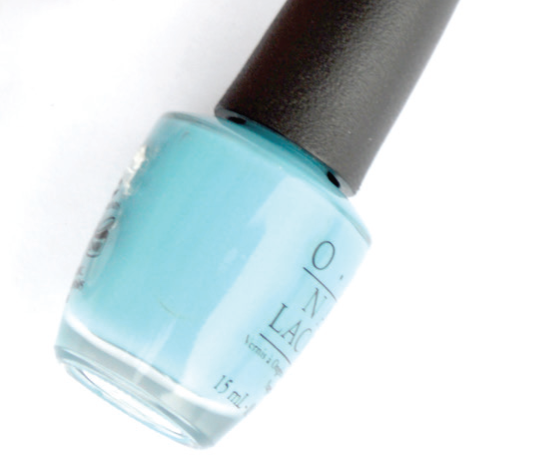 Blue nail polish is probably the most visible way to sport some blue on your wedding day. A great alternative is to paint your toe nails blue, while displaying a more neutral color on your hands.
Jewelry
Though you may not have a sapphire as your engagement ring, you can incorporate sapphire earrings or a necklace into your ensemble. Another great option is to clip a hair piece that has blue rhinestones into your 'do.
Embroidery
This option requires some pre-planning, but is a great way to add azure into your wardrobe for your wedding day. Embroider the date of your wedding or your new last name under the hem of your skirt, or sew a patch of one of your dad's blue shirts so that it sits right above your heart.
Ribbon
There are so many options when it comes to incorporating blue ribbon into your wedding day! You can replace your white corset ribbon with a soft blue, wrap a navy blue ribbon around your bouquet, or braid a teal blue ribbon into your hair.
Your Wedding Dress
One of our favorite ways to add a splash of blue? Wear a blue dress! Whether it's a tulle underskirt, an ombre white to blue gown, or an entirely pastel dress, this new trend is the perfect way to add that Something Blue touch.
---
When planning your Something Blue, keep in mind that there are so many shades! From baby blue and sky blue, to navy and midnight blue, you can incorporate any shade in any way you think of! The idea of Something Blue represents purity, fidelity, and love, so be sure not to neglect including it in your wedding day customs!