Everything Your Guests Need to Know About Your Wedding
Your wedding day should be all about you, but to make things a little less stressful (and avoid last-minute texts asking for directions) you should let your guests know these details ahead of time!
Who's Invited
This may seem like an obvious and somewhat silly bullet point, but it's important to let your guests know whether they can bring a guest, if their significant other is invited, and if their children are invited. If children are not invited, try to avoid saying "no children." Instead, the absence of their names should signal to the invited guests that children are not invited. If a guest over the age of 18 lives in the same household, they should receive a separate invite. You can infer that a guest has a plus-one by including Ms. Jane Smith and Guest on the inner envelope and including a blank space on the RSVP card for the guest's name.
How to Tell Them
The outer envelope should be addressed in a formal, un-abbreviated way to the heads of house. You can list the names of everyone in the household who is invited on the inner envelope of your wedding invitations.
See more tips on addressing your invitations and who should get a plus-one.
When it Starts and When to Be There
Though you don't need to outline the schedule for the entire day, you should absolutely let the guests know what time both the ceremony and reception are scheduled to begin. It's considerate, too, to let your guests know what time they should plan to arrive. Simply stating that the ceremony begins at 4:00pm can be confusing as guests don't know whether that means they should arrive at 4:00pm or that the bride will walk down the aisle at 4:00pm. To avoid confusion, note that "Music will begin." You can make it even clearer by saying "The bride will arrive at."
How to Tell Them
The time of the ceremony and reception should be on your invitations as well as your wedding website. You can also include the schedule for the rest of the day – such as first dance, bouquet toss, cake cutting, toasts, etc. – using your wedding website, ceremony program, and signage at the venue.
See more tips on how to word your invitations.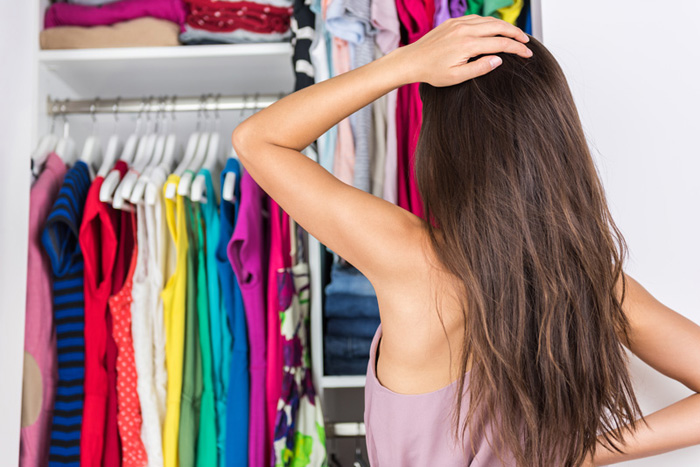 What to Wear
How embarrassing would it be if your guests arrived to a black-tie reception wearing a sundress or khakis? Or to a backyard barbecue wearing a cocktail gown? Clarifying whether your event is white-tie, black-tie, cocktail, semi-formal, or casual will ensure that all of your guests are confident in their attire.
How to Tell Them
It's against etiquette to address the dress code on the formal invitations, so you should use your wedding website or conversation via phone or in person to relay this information. Things like the formality of the invitations, and the wedding venue should also give the guests clues as to how formal their attire should be.
See what else you should include on your wedding website.
Registry Info
Registries are very helpful to your wedding guests. No one likes to buy a gift that gets returned, so a wedding registry makes sure that guests know their gift will be appreciated. They also ensure that you don't receive the same gift twice or even four times! Instead of getting 4 toasters, you'll get those fluffy bath towels, dishes with the floral border, and coffee maker you wanted! Honeymoon funds are a great option for couples who already live together and have a collection of home goods. You can register for excursions, upgrades, and even cash.
How to Tell Them
It is a major faux pas to relay your registry information on your wedding invitations. It implies that your guests' presents are more important than your guests' presence (See what we did there? A little wordplay fun.)! It is acceptable, however, to include this information on your bridal shower invitations, as that is a gift-giving event. If there are guests who are invited to the wedding that didn't receive a bridal shower invitation, you can include this information using your wedding website.
Hotel Info
If you're inviting guests from out-of-town or want to ensure everyone's safety against drinking and driving, you should reserve a block of hotel rooms. Look for hotels who offer Open/Courtesy blocks so you don't have to pay upfront and won't be charged for unused rooms. Guests should know the name and address of the hotel, what amenities they have – like a pool, fitness center, complimentary breakfast, attached restaurant, etc.
How to Tell Them
This information can be easily added to your invitation suite by using an information card similar to your RSVP and directions cards. You should also display this information with a link to the hotel website on your wedding website.
Check out some amazing local hotels to book your guest accommodations!
---
Your guests will help make the greatest day of your life even greater! The memories you make with them will last a lifetime and turn into inside jokes that you share with your grandkids. Sharing these key pieces of information with your guests will ensure that they feel confident preparing for, arriving at, and enjoying the wedding you worked so hard to perfect.