An Intimate Weekend Wedding Getaway at Donna's Premier Lodging
One growing trend in the world of weddings is elopements and intimate celebrations. Donna, from Donna's Premier Lodging, has seen an increase in these "tiny weddings" or boutique-style weddings. Is a more intimate setting the right choice for your wedding? Keep reading to help you decide!
One aspect of elopement and boutique-style weddings couples love is that it's all about them. You don't have to choose meal options every guest will enjoy or spend hours welcoming and thanking your guests for coming. "There's less stress from big wedding preparations, family drama, etc." notes Donna. "It allows the bride and groom to focus on their love and commitment to each other in an intimate setting. Years later, they can reflect on the day as a relaxed, laid-back, stress-free day of bliss, harmony, and love with no drama." Sounds pretty good, right?
Beautiful Setting
At Donna's Premier Lodging, you have your ceremony and honeymoon built into one venue! Nestled in Amish Country, it's the perfect setting for a weekend celebration. If you're getting married in the spring, summer, or early fall, say I Do in their waterfall garden. Or tie the knot in front of a roaring fire in the privacy of your cottage, cabin, or villa! Pastor David Stutzman has married hundreds of couples – including site owner, Donna and her husband! Though you don't need witnesses to marry in the state of Ohio, Donna's can also accommodate a small guest list if there are a few people that you need by your side.
Stress-Free Planning
From the pastor, to the cakes, flowers, and accommodations, Donna's Premier Lodging takes care of it all! "We provide an ambiance of romance at our establishment. You will be greeted by friendly, cordial staff that are ready to walk you through any concerns or questions you may have. We will take all the work out of the big day, so all you have to do is check in, relax, and enjoy your special day!"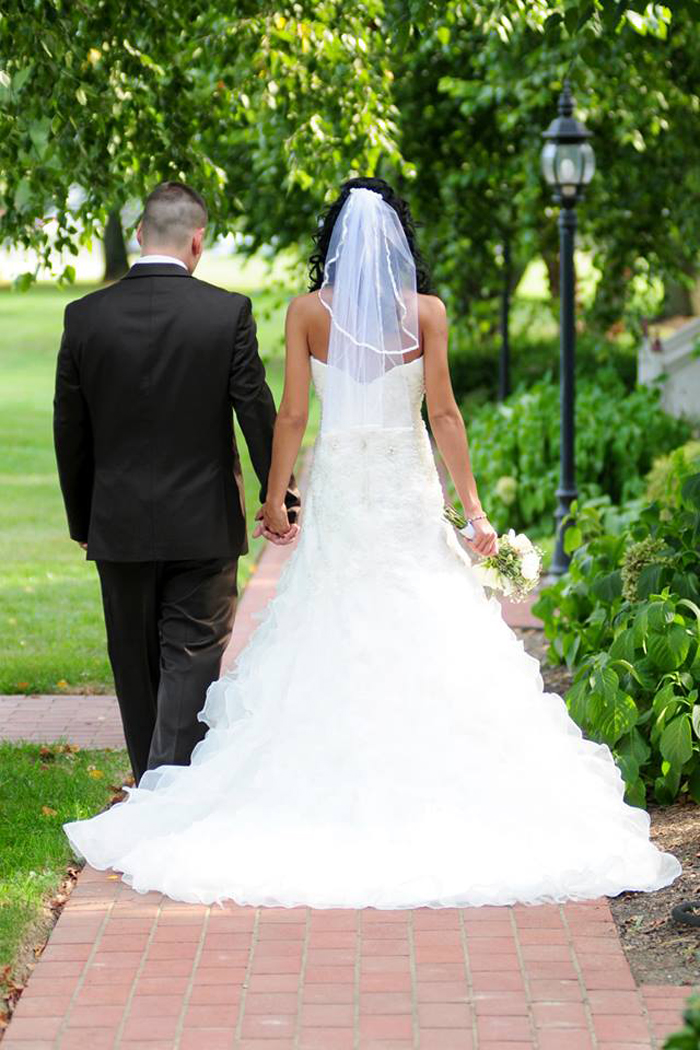 Excellent Service
Another benefit of marrying at Donna's Premier Lodging? They even make sure your stay is as comfortable as possible by accommodating any allergies or special dietary needs! "For those sensitive to smells and chemicals we can laundry and clean their room with green products," Donna assures couples. "We can run an ionizer in your room prior to arrival." Simply let them know your preferences in advance so they can ensure everything is ready for your arrival.
---
At Donna's Premier Lodging, your wedding day expectations will be exceeded with a beautiful setting, stress-free planning, and excellent service. They'll work hard to ensure your stay is comfortable, relaxing, and memorable. Give them a call today to set up your intimate wedding weekend!