January Akron Bridal Show Decor and Table Winners
Walking through the Reception Table Gallery at the Akron Bridal Show this past January was like diving into our computer screens and strolling through our Pinterest boards! No matter your ideal size, color scheme, shape, budget, or style there was a design for everyone! Rustic, romantic, glamorous, whimsical, garden-esque, eclectic, and playful themes were all represented. Find out who won bride's favorite and see photos of your favorite to fall in love all over again!
Thanks so our Gallery Sponsor, Miller's Party Rental Center , for bringing the Gallery to life.
Congratulations to our Reception Table Gallery Winners!
First Place:
Gervasi Vineyard, Miller's Party Rental Center, Nikki's Perfect Petal Designs, Canton Chair Rental
Second Place:
Kelli's Floral Boutique, Miller's Party Rental Center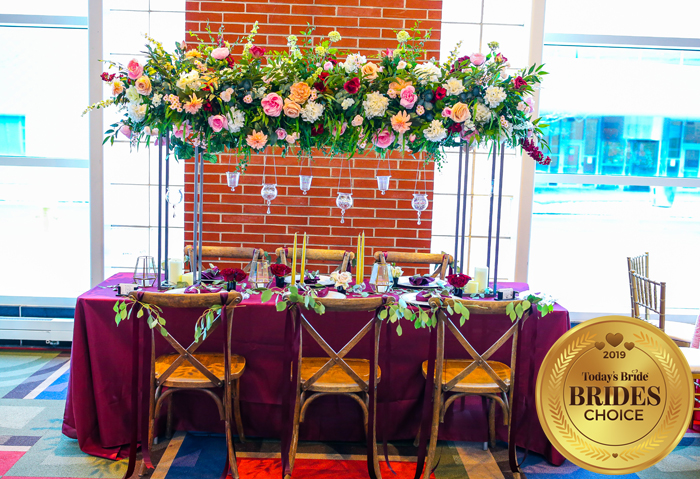 Third Place:
Miller's Party Rental Center, Nikki's Perfect Petal Designs