Wedding Flowers Based on Season
One way to save money on your wedding flowers is to choose stems that are in-season. Each season has a wide selection of just-bloomed flowers to choose from to make up a gorgeous wedding bouquet.
Keep in mind that just because certain flowers bloom in specific seasons, that doesn't mean you can't use it in a different season. If you love dahlias but want to get married in the spring, florists have ways of obtaining specific flowers. However, the cost may go up due to locating and shipping the stems to Ohio. Therefore, if you have a favorite flower, you may want to consider it's season when choosing your wedding date.
Spring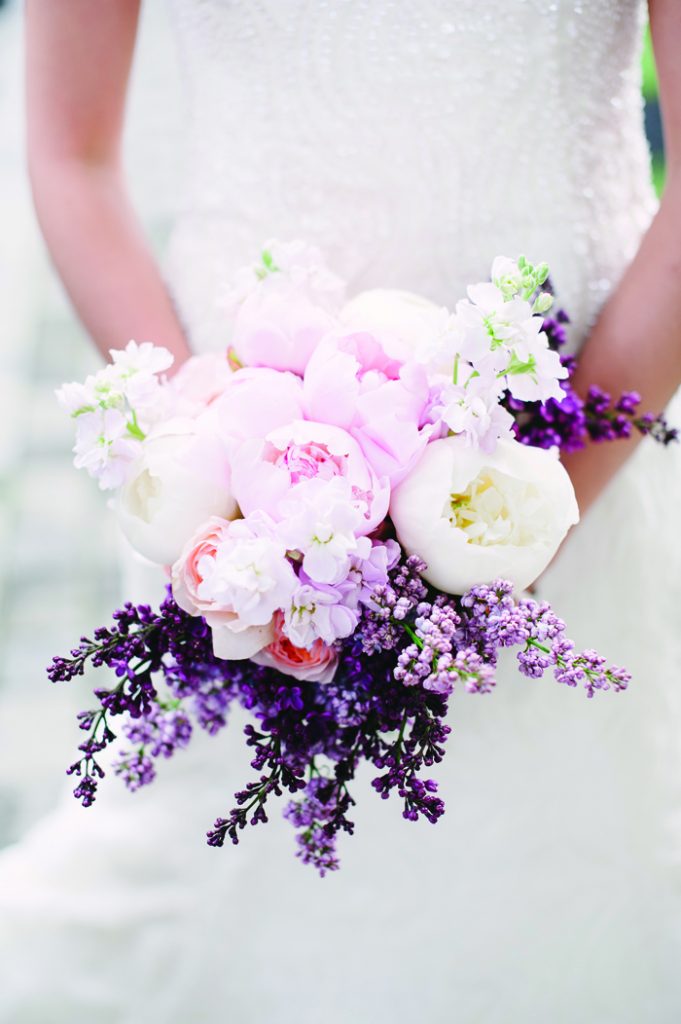 Spring is one of our favorites seasons for a wedding. It's all about rebirth and new beginnings – very symbolic for a new marriage! The weather is just starting to warm up, but it's not so hot that your guests will be running to the powder room to freshen up every hour. Pastel colors are popular, though you can also play with bright, vibrant, and playful palettes, too! The popular wedding stems below will be blooming during the spring.
peony
ranunculus
lilac
lisianthus
tulip
calla lily
Summer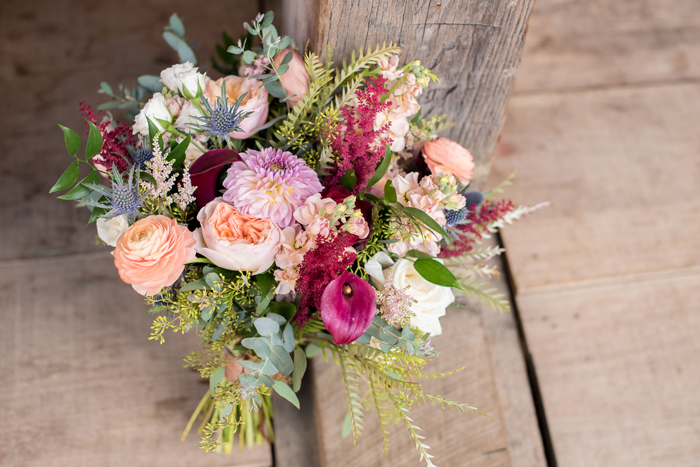 Summer may seem fleeting when you live in Northeast Ohio, but it's packed with weddings. Who wouldn't want to get married under blue skies, fluffy white clouds, and beaming rays of sun? While tropical plants like protea and philodendron leaves are in season in the tropics during this time, they still may cost a bit extra to be imported to the states. The flowers listed below are classic, colorful, textured, and cost-friendly!
sunflower
zinnia
aster
ranunculus
delphinium
calla lily
lisianthus
---
Check out our flower glossary to see what each flower looks like!
---
Fall
Fall may be the most beautiful time of year. With changing leaves, crisp & clean air, crackling bonfires, and pumpkin spice extravaganza, it pleases all of our senses. And because the temperatures haven't dropped too much by September and October, these months are super popular to get married. Just think about the decor options! Miniature pumpkins, colorful leaves, and natural wooden accents, not to mention these in-season flowers.
asiatic lily
dahlia
chrysanthemum
delphinium
cosmos
Get tips for creating the perfect Fall Wedding Bouquet here!
Winter
Winter often gets the short end of the stick. It may be cold, but it can be so beautiful! Especially for wedding photos. Don't believe us? Just check out some of these Real Winter Weddings! Plus, winter weddings are often a bit cheaper because they are considered "off-season." If you're planning a wedding between December and February (with all the holidays, love is in the air! What could be a more perfect time?), you're already saving money. But you can save even more by using these in-season flowers.
carnation
gardenia
orchid
lilies
camellia
amaryllis
anemone
Any season
No matter what season you get married in, these flowers are tried and true. That's probably why you'll see them in almost every wedding bouquet. Not only do they withstand weather, but they're immune to time as well! These classics were loved in the 1940s and they're still bride favorites today. Use them as the focus of your bouquet or as fillers to make a more voluminous arrangement.
gerbera daisies
roses
hydrangea
---
Flowers can create the atmosphere for your entire wedding. Whether you want a refined and polished soiree, a bohemian get-together, a romantic and whimsical garden wedding, or a rustic celebration, flowers set the stage. But they can also be costly! Choose wisely by opting for flowers with the most impact yet smallest price tag with these seasonal favorites.