What to Expect when Booking Happy Camper
When weddings have been happening for centuries, what can you do to make sure your wedding stands out? If you're having an outdoor wedding, booking Happy Camper Bar Car is sure to set you apart!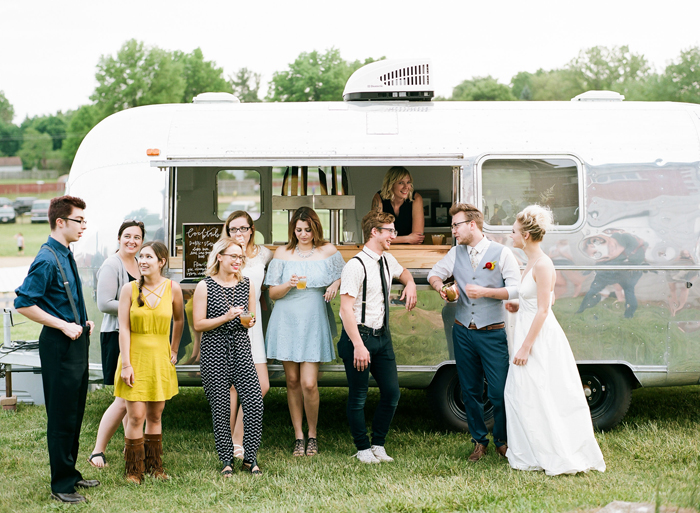 What is Happy Camper?
Happy Camper Bar Car is just that – a portable bar! It's perfect for your barn, tent, garden, greenhouse, estate, or beach wedding as it can pull up just about anywhere and start serving. With draft spouts, multiple mixers, and non-alcoholic options, Happy Camper has something for all your guests!
Owner, Matt Maroon, is a master mixologist. He used to bartend right here in Akron. Now, bars all over the country reach out to him for his expertise in creating new cocktails for their menu. His Rittman Mule even won the 2015 US Bartender's Guild Cocktail Contest. Because of the popularity of his custom Maroon's Ginger Beer, it will soon be for sale in Cleveland.
What drinks do they offer?
Every package comes with the popular Mule, at least one local craft beer, and a signature cocktail. Happy Camper tries to create a menu that is personalized to you! "We've even had times where the groom brewed the beer, or the bride gave us some wacky ingredient to use because it had some sort of significance to them. One couple that we met through Today's Bride gave us a loganberry syrup from Buffalo that we made into a delightful drink for them!" Matt remembers.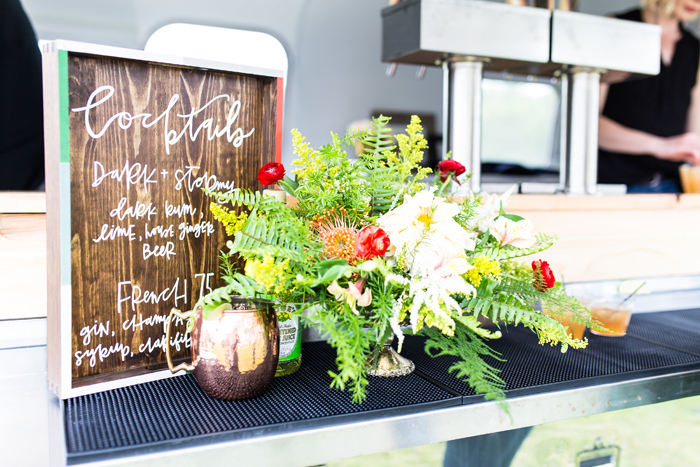 What's included?
When you book with Happy Camper, everything comes with it. Each package includes bartenders, insurance, delivery, set-up, and tear down, custom menus, non-alcoholic ingredients, mixers, and serving items like cups, straws, napkins, and garnishes. "People probably don't realize that we make everything in-house. If a bride and groom decide they want a margarita on their menu, we juice limes by the case to make it happen. We don't buy pre-bottled sour mix, we squeeze fresh fruit in our licensed commercial kitchen. It's expensive and time consuming for us, but so worth it," Matt says. They can even deliver and return alcohol and empty kegs in some instances!
Are there any popular drinks or new trends?
One new trend Matt is seeing is the rise in popularity of Prosecco. From Prosecco toast to a peach Prosecco punch, Happy Camper can incorporate this crowd-pleasing favorite. They've also seen a spurt of self-service. "Our new units will allow you to have Prosecco and cocktails on draft, along with beer, so you can have people serve themselves!"
What else should I know?
In the state of Ohio, you are required to purchase the alcohol separately. That means there's an added cost on top of simply booking Happy Camper. However, they can help you place the order, pick up, and deliver it to your venue. Happy Camper is insured with both liquor liability and general liability insurance, so you're covered there. And as far as a liquor license goes, "with a wedding it's easy, because it's a private party (meaning there is a guest list,and not open to the public, and the bride and groom are giving away the alcohol) so no license is required!"