Bachelor Party Ideas for Every Groom
As a groom, you won't be planning your own bachelor party. But it can be nice to give your wedding party some ideas! We've come up with party suggestions in Ohio based on what kind of person you are – from adventure loving to outdoorsy to sophisticated! Regardless of the category you fall under, you can use any of the ideas mentioned or come up with your own.
For the Kid at Heart
You were probably the class clown in school and never grew out of playing pranks on your friends. You love to play video games and are most likely on a recreational sports league. Get your guys together and go to an arcade, waterpark, amusement park, or break into teams and challenge each other! We suggest bowling, lasertag, or paintball. Combine it all by just going to Pinstripes where you can bowl, play bocce, and drink your favorite beers and order delicious bites.
For the Adrenaline Junkie
You're always seeking out an adrenaline high, and have probably gone skydiving at least once. Your bucket list includes bungee jumping, cliff diving, hang gliding, mountain climbing, etc. If your friends aren't as brave as you are when it comes to finding new activities, you can race dirt bikes, rent jet skis, go to an amusement park, or visit High Voltage Indoor Karting.
If your guys step up and decide to test their courage, you could go skydiving, bungee jumping, rappel down the side of a building, rock climbing, white water rafting, have dinner in the sky, or test drive race cars.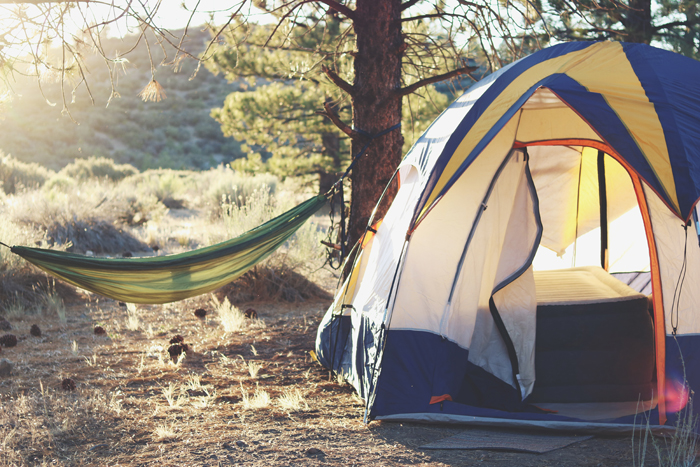 For the Adventure Seeker
Similar to the adrenaline junkie, you're always up for an adventure. You're known to be spontaneous and have probably crashed a wedding before or traveled without booking any accommodations beforehand. Make lifelong memories with your closest friends by seeking a new adventure. Schedule an ax throwing experience, plan a road trip, a canopy obstacle course, go camping with no phones or electricity, or explore a city you've never been to before!
For the Athlete
Odds are, you and your boys have competing fantasy football teams. You play video games together and are constantly challenging each other to see who's the best. For your bachelor party, divide into teams and play a game of basketball or dodgeball, go to boot camp, play a round of golf, learn a new sport like fencing, martial arts, or ice hockey. You can even see if there are any scheduled events like the Tough Mudder, Warrior Dash, 5K Inflatable Race, or City Challenge.
For the Vegas Experience
You or your guys have been planning your bachelor party since you met and have been waiting for this day for years. You're probably the first of your group to get married. If you want the typical Vegas experience without the 4 hour flight and hundreds of dollars per night hotel stay, you can have it in Cleveland! Plan a night out at the JACK Casino playing blackjack, roulette, and craps. For a more budget-friendly option, you or your best man can host a poker night with different snacks and appetizers and a variety of card games. Have everyone bring their favorite craft brew so you can trade and try different ones!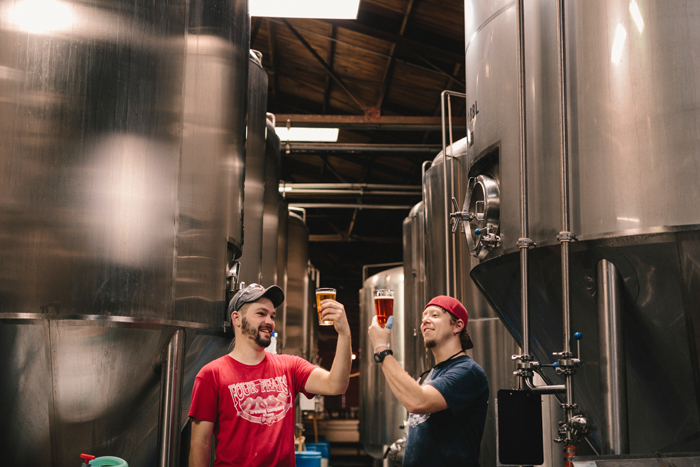 For the Sophisticated Gentleman
You prefer whisky or bourbon over beer and tend to stay away from t-shirts. You like to network and your idea of relaxing is reading a biography about Nelson Mandela or watching a documentary on World War 2. The typical bar crawl or female dancers bachelor party is not your thing, so opt for something a bit more sophisticated with a brewery or distillery tour! Learn about your favorite drink – like what exactly the oaky finish of a glass of whisky means or whether you prefer a hoppy aftertaste to your beer. Not only will you learn something, but you may even find a locally brewed/distilled brand that becomes your new favorite!
For the Outdoorsman
You grew up hunting and fishing and actually look forward to mowing the grass. You love grilling out and having bonfires in the summer. Camping and hiking seem like the obvious choices for an outdoors-y bachelor party, but you could also rent a cabin at Hocking Hills or OhioPyle! Go white water rafting, kayaking, fishing, floating, hiking, geocaching, and explore caves. You can even rock climb, rappel, go biking or horseback riding, and ziplining!
---
You don't have to go far or even leave Ohio for a memorable and envy-worthy bachelor party! We guarantee your group of guy friends will be talking about any of the above party ideas for years to come.