Wayne County Weddings
From sleek city skylines to rustic country barns, scenic rolling hills, and grand historic buildings, Ohio offers every bride her ideal backdrop. Wayne County is right in the center of it all! Located just a short drive away from the bustle of Akron, Canton, Youngstown, and Cleveland, Wayne County is the perfect spot to search for wedding inspiration and vendors.
All Events Rental
We're not exaggerating when we say rentals make or break a wedding. You can elevate any old reception space into an exceptional space with linens, chairs, furniture, and table settings. All Events Rental has everything you need to turn a casual dinner into a formal event or a beautiful ballroom into a 1920s gala. Besides the typical rentals like tables and chairs, they offer trendy rentals like ceremony arches, tents and dance floors, lighting, flower walls, and so much more!
Buehler's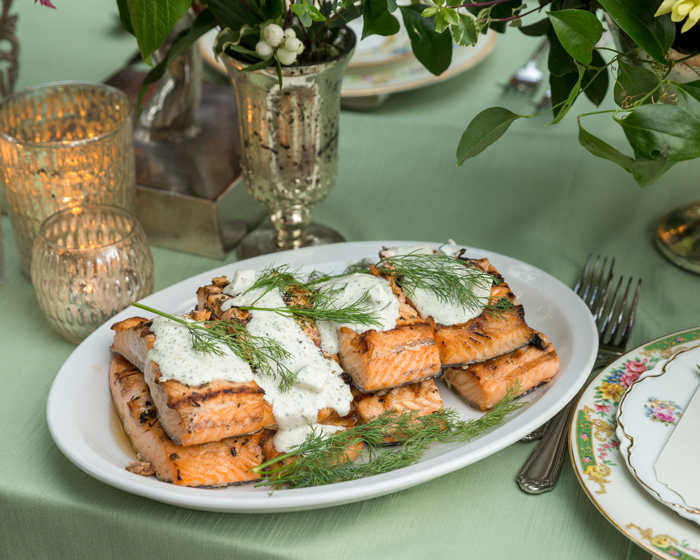 Buehler's is the market you rely on for the freshest produce, friendly service, and affordable groceries. Why wouldn't you rely on them to provide delicious catering and beautiful cakes? Whether you have family style dishes, the traditional seated or buffet style, or even a fun, interactive food stations Buehler's offers a unique meal. Plus, their pastry chefs can create dessert tables, cutting cakes, wedding cakes, and cupcake tiers.
The Bouquet Shop
Flowers are quite literally the centerpiece of the wedding. They better be something worth looking at! From tall vases to pew adornments, ceremony arches to greenery runners, or flower walls to bouquets, The Bouquet Shop can provide it all! They use fresh flowers to create incredible arrangements – that's why they've been in business since 1957! Talk to experts to find out which flowers best fit your color scheme, season of your wedding, style, and theme.
The Faithful Little Cupcake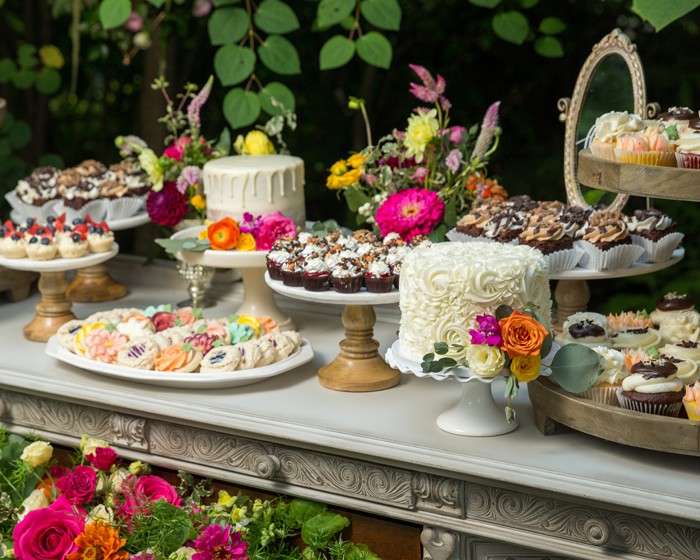 Custom decorated cookies for your engagement part, uniquely flavored cupcakes for your bridal shower, and wedding cakes are only some of the options The Faithful Little Cupcakes offer. They can create dessert tables to accent your color scheme, create grandiose, 4-tier wedding cakes, or supply multiple one- or two-tier cakes for an attractive display. They've mastered all of the popular trends, like drip cakes, fault lines, texture buttercream, gold foil paint, and deckled edges. Not to mention how great they taste!
Check out more images from this Wayne County Styled Shoot here!
Greystone Event Center
If you've been engaged for any amount of time, you've probably realized that all you want is for someone to make wedding planning easier. Finding a venue is the first step in the planning process. If you can find a venue that takes care of almost everything you need, you've got it good! With Greystone Event Center, you have a venue for your engagement party, bridal shower, rehearsal dinner, wedding, and reception! They have 5 ballrooms to choose from, a beautiful staircase, chandelier, patio, and fireplace. Plus, you'll get a resident caterer, rental facility, and a planner.
OH Snap! Photography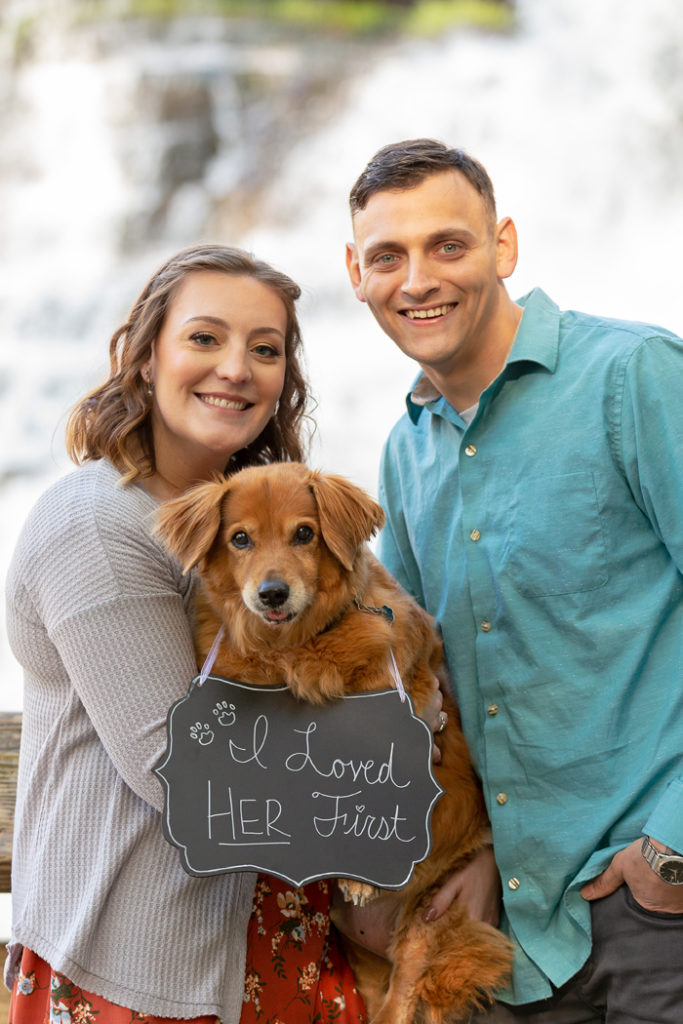 Photography is arguably one of the most important parts of a wedding. It captures the beauty, emotion, and memories that you and your guests will all share! No one knows that better than Ben from OH Snap! Photography. His parents made the mistake of asking a family member to photograph their wedding and, unfortunately, never got to see those photos. That's probably why he loves capturing and sharing all of a bride and groom's special moments from their wedding day! He also specializes in engagement and boudoir sessions to make your album and experience unique.
Quailcrest Farm
Just like you knew your spouse was the one for you, and you knew the perfect dress when you tried it on, you'll know the right wedding venue when you step foot onto the property. You'll easily be able to imagine your wedding taking place there and will be overcome with excitement! Quailcrest Farm has a beautifully restored barn that can seat 150 guests with views overlooking the valley. They have extensive gardens perfect for photo-ops or your wedding ceremony, and space for tents if you want an indoor-outdoor celebration.
The Venues at The Ohio State University Wooster Campus
One of the most important parts of planning your wedding is to include personal touches. The most Ohio thing you could do is host your wedding at The Ohio State University Wooster Campus! Perfect for those who went to school or met at OSU or simply have Buckeye pride, Shisler Conference Center has a beautiful ballroom for your reception along with an Aboretum or outdoor Amphitheater for your ceremony. Plus, the newlyweds can enjoy an overnight stay at their historic Stone House, all at an affordable price!
Village Catering Co.
Imagine having delicious recipes shared and improved over 40 years. Wouldn't you want to share those mouthwatering flavors with those you love most? At your wedding day, you shouldn't have to pretend to enjoy dry chicken. And you definitely shouldn't share cold pasta with your friends and family. Village Catering Co. has 40 years of experience catering special events and weddings, and has incredible dishes to choose from to create your perfect menu. Just as your wedding day is the most important day of your life, your wedding meal should be the most delicious!
Walnut Ridge Leather Co.
You probably don't even realize just how many signs you'll need at your wedding. Welcome, directions, reserved seating, guest book, and food & bar menus are all necessary. Then, there are cute signs with quotes from books, lyrics from songs, or scripture passages; signs the ring bearer or flower girl carry down the aisle; and signs to honor loved ones who have passed. Do you plan to buy them all? Make them all? That's an expensive undertaking when you could rent from Walnut Ridge Leather Company, instead. They have a variety of styles and popular signs, or can make you something custom to hang on the wall of your first home.
---
Marrying small-town charm with modern trends, Wayne County has the facilities and professionals to make even the most trendsetting, Pinterest-worthy weddings a reality. The professionals here are some of the best in the industry! Constantly researching and perfecting the latest and greatest trends, the following wedding experts can cater to any bride's vision.