5 Criteria to Help You Choose the Perfect Wedding Date
Now that you've said yes and have spread the good news to your family and friends, it's time to set a wedding date! That task, however, is much more daunting than it seems. How can you choose one date out of 365 days a year? Plus, should you wait a few months? A year? Two years? Oh, the decisions.
There are so many factors that go into helping you choose the perfect wedding date to say I Do. Asking yourself these questions should help make your decision easier.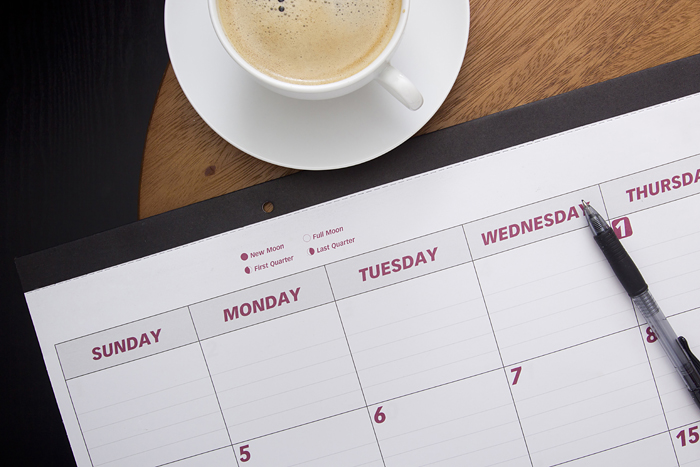 1). Do you want the WEDDING date to be unique and meaningful?
If you want a wedding date that will be easy for your future spouse to remember, consider choosing a time he or she already has to keep track of! Like the day you first met, your first date, when you first "officially" started dating, or the day he/she proposed.
2). Have you always imagined your wedding a certain way?
If you imagine a handful of daisies and an outside reception with twinkly lights, then choosing your wedding date may be easier than you think. Factors like these limit your options to within a few months. If you do have a particular color scheme or flowers in mind, the season is key to picking your date. Bright colors – like coral, blush, or Tiffany blue fit more with a spring or summer wedding, whereas deeper, richer colors – like purples, blues, and burgundies – work well with a fall and winter setting.
If you have a favorite flower that you want to tie into your arrangements, talk to your florist to see when it's in season. Though they'll probably be able to get it for you no matter what season you choose to get married in, it may cost extra if they're out-of-season. If you dream of sunflower centerpieces or a peony bouquet, considering picking your wedding to fall within the season they blossom in.
3). Would you be offended if some guests couldn't make it?
If you want to have everyone at your wedding or are planning on having a big wedding, avoid the holidays. Planning a wedding date around Christmas, Spring Break, Fourth of July, Memorial Day, etc. means that some of your guests are already going to have plans that they can't cancel. If the idea of having a smaller wedding doesn't faze you, then don't let this restriction limit you.
4). Do you have specific schedules at work that would make it difficult for you to find time to finalize all the details of your wedding?
For instance, here at Today's Bride, we have two amazingly epic Bridal Shows in January. That would be an unfortunate time to get married because there's already so much going on in our heads and a lot to do for work, let alone trying to plan a wedding. If your job has a busy season that requires a lot of your time and energy to direct toward it, make sure to choose a date that does not interfere with that time. It'll make your planning process so much easier.
5). Is budget a significant factor for you?
If you're trying to stay in a certain budget, this can also affect your wedding date. Choosing a date that falls on a Friday or a Sunday can save you money. Additionally, selecting a date around Christmas – or other holidays that decorate – can save you tons on decor! If you tend to get a big tax refund, plan a date around the time when you usually receive it so that money can go toward your final payments or deposits.
Maybe you'll choose a date because it sounds romantic to you, or perhaps you'll find a date that accommodates everyone's plans. Either way, it's going to be a date that will be remembered by you and your spouse forever. Regardless of the date, make it a day to remember.