Getting to Know All Events Rental
Did you know there are companies out there where you can rent everything you need for your wedding? Tables, chairs, linens, dishes, vases, pedestals, decor, and more! Instead of collecting vases or storing candles in your garage, you can save money, time, and space by renting from All Events Rental! We sat down with the owner, Ben Geiser, to learn more.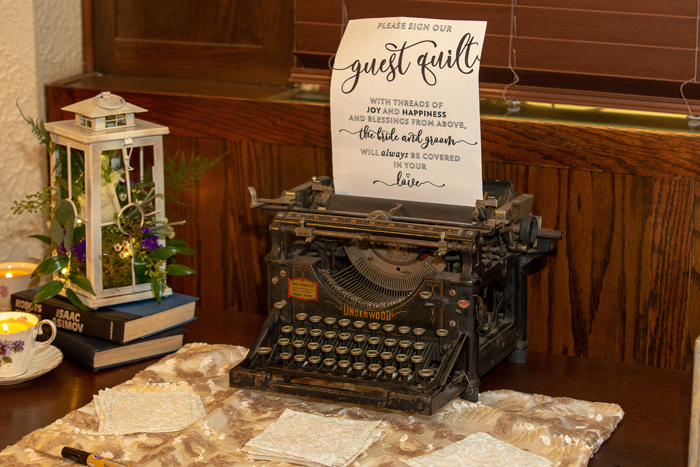 What is something people don't know you do?
Haha… everything! I'm constantly amazed at the number of engaged
couples who simply don't know a company like us exists. We've been
around for over 20 years now, so it's something we take for granted. But
for anyone not in the industry, the concept of renting everything you
need for a wedding is a little foreign. So when we tell a potential client that
they can rent tables and chairs, linens, table settings, decor, or even
obscure vintage pieces like typewriters and cameras, it's always this
sort of "Aha!" moment. You can see the gears turning when they
realize the potential.
How do you make the experience special for the couple?
This is one of the weirdest things for us, because frankly we don't want to make working with us an experience at all. If we do our job well, we should just fade into the background. No one will ever know we were there. That being said, in order for us to do our job well, there has to be a ton of prep work. When we're responsible for the full setup of the wedding, we invite the couple to our "Play Room." That's where we mock up the entire wedding – the table settings, the decorations, all the way down to things like salt and pepper shakers. If it's going to be at the wedding, we want to see it beforehand and make sure it is exactly what the client wants.
At All Events Rental, we keep track of the specifics of each individual item. Where it will be, who is setting it up or taking it down, how many, what kind…the list goes on and on. We need to ask those questions ahead of time. No one wants to deal with those details at their wedding.
What question do you get asked the most?
It's a close tie between "Do you deliver?" and "Will you set everything up for me?" Usually couples ask if we'll set everything up for them more as a joke, you know? We've just run down this list of literally hundreds of items they're getting, and there's always that bit of nervous laughter. Then comes, "You'll set all this up, too, right?" Absolutely!
They're always so blown away to hear that we offer full-service setup. Especially with so many venues operating on such tight schedules these days. When you only have the space for the day of the wedding, and you need to go from a blank slate to a perfectly finished reception in a few hours, and at the same get yourself ready for the wedding, our service can be a lot of help. That's too much stress. Let someone else do the hard work, while you just enjoy the finished product.
See the magic they can create, here!
What are the most popular trends and services you offer?
Popular services, I think, is a bit of a self-fulfilling prophecy – since we have a lot of vintage and rustic pieces, we see a lot of couples interested in vintage and rustic weddings. However, the trend does seem to be mixing those pieces into a more elegant look, rather than simply going casual. We're also seeing more interest in higher quality items, everything from satin linens to goldware to crystal wine goblets. Couples seem to want
unique, high-end pieces, without breaking the budget. Luckily, that's something we're well positioned to accommodate.