Elise and Kyle's Romantic Real Wedding
REAL WEDDING | Pennsylvania
Sometimes, a couple is just meant to be. That was certainly the case for these lovebirds, who met through mutual friends and quickly fell in love. From their amazing first date (read all about it below!) to the most gorgeous proposal that included a walk on the beach at sunset,  Kyle and Elise know how to do romance. It's no surprise, then, that each detail of their wedding day left us feeling warm inside. Check out the details of their romantic "Real Wedding" – from the simply gorgeous ceremony to the personalized reception!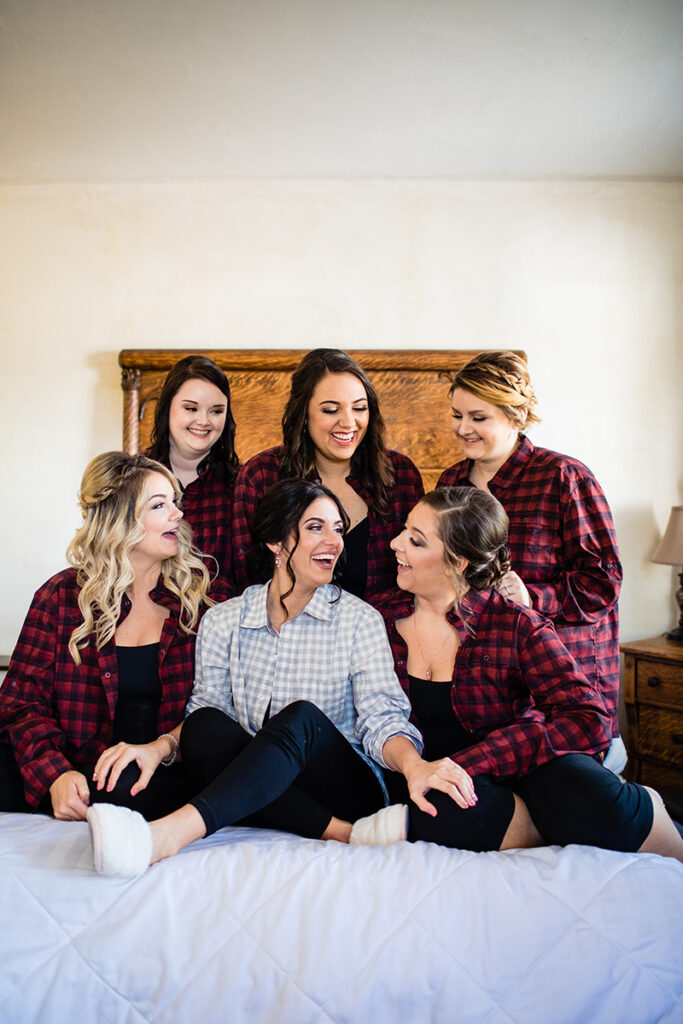 How Kyle & Elise Met:
"Our mutual friends Jennine and Seth were set up by friends and wanted to pay it forward by doing the same. Jennine was insistent Seth's friend Kyle was just perfect for me and was telling Kyle the same about me. We both brushed it off and didn't think much about it. Months later, I recognized Kyle's name on a dating app and decide go to dinner. He texted his friend that very night saying: 'I'm announcing to you right now. This girl is going to be my wife.' The rest, as they say, is history."

This wedding party looks AMAZING, dontcha think? The bridesmaids are dressed by Azazie and the groomsmen look handsome in Men's Wearhouse suits.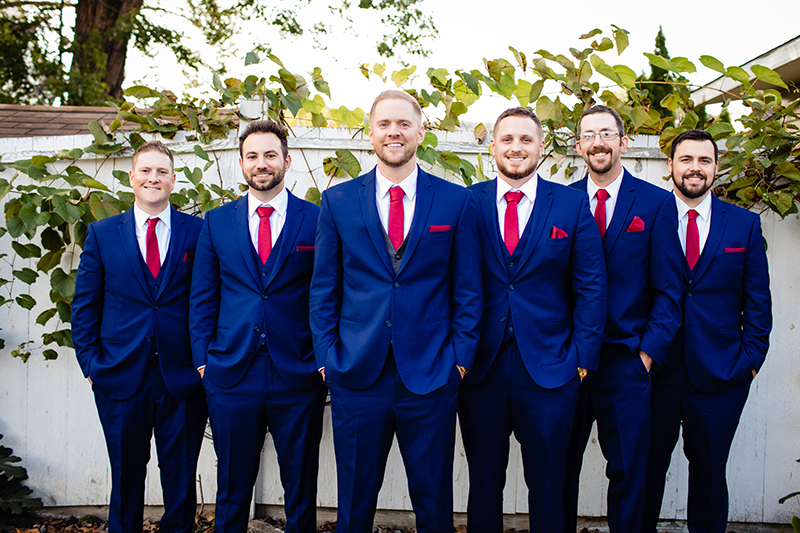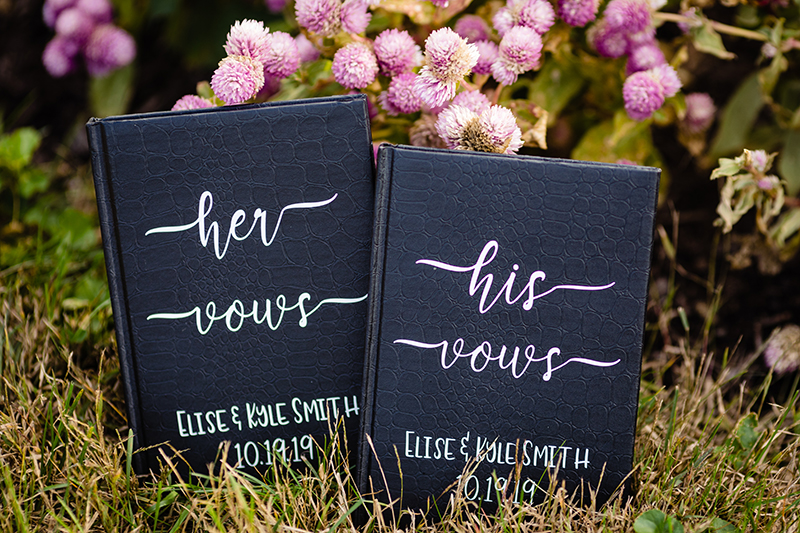 "There were so many aspects of our wedding that I really enjoyed, but looking back what meant the most to me was making our big day unique to us. Kyle and I bonded over our mutual love for pop-punk music and incorporated this by having lyrics from our favorite artists framed at each table. We had paintings of our cats displayed when guests walked in. We both wanted to make sure all of our friends and family had an awesome experience at our wedding, but at the end of the day, we wanted to make sure not to lose sight of the reason behind it all: US!"  – Elise, Bride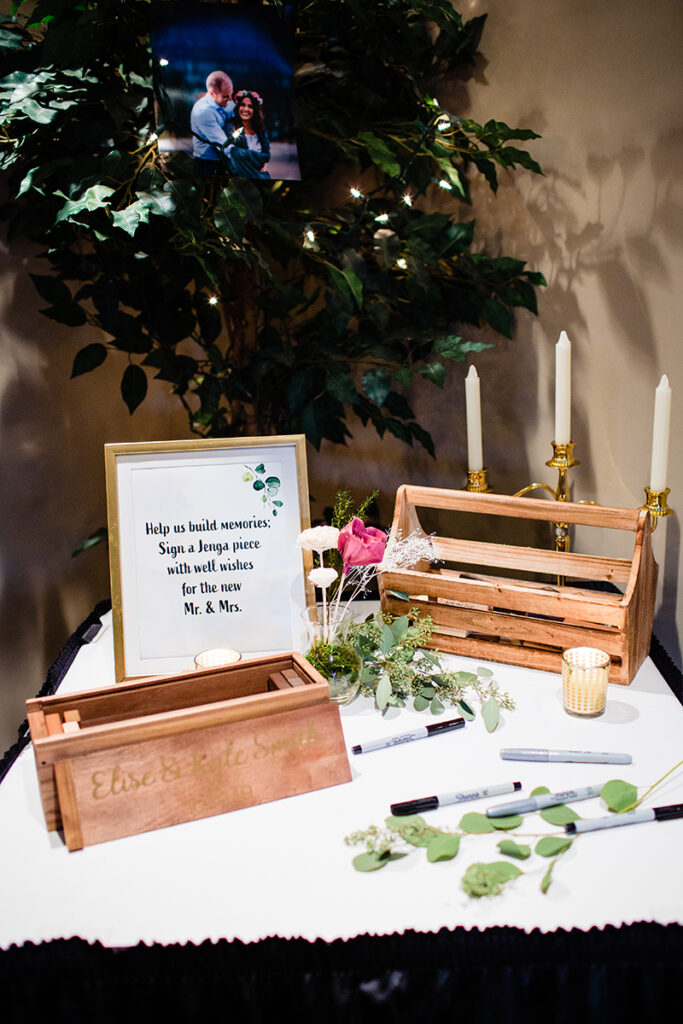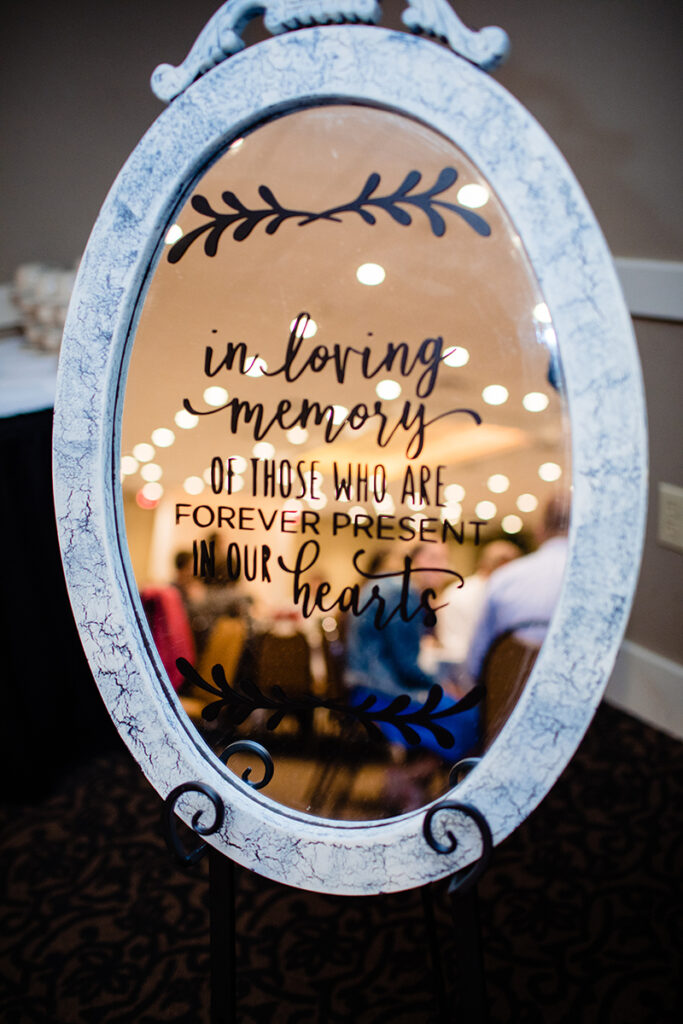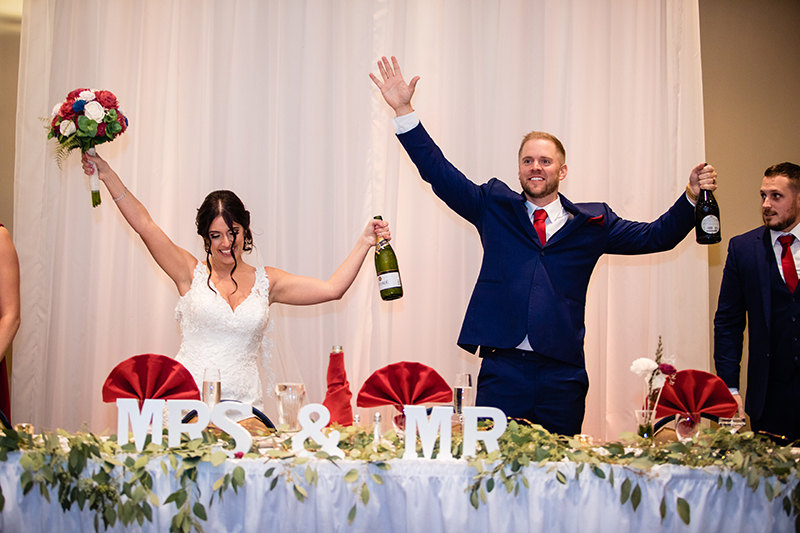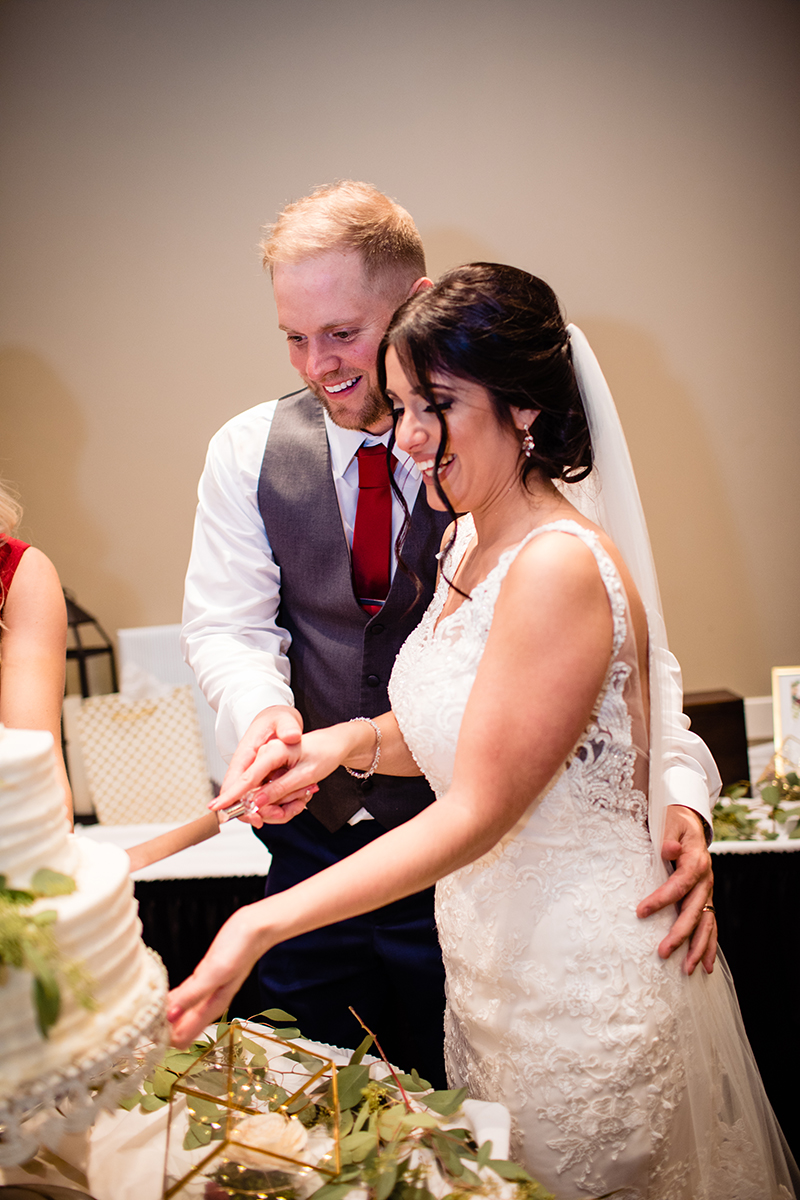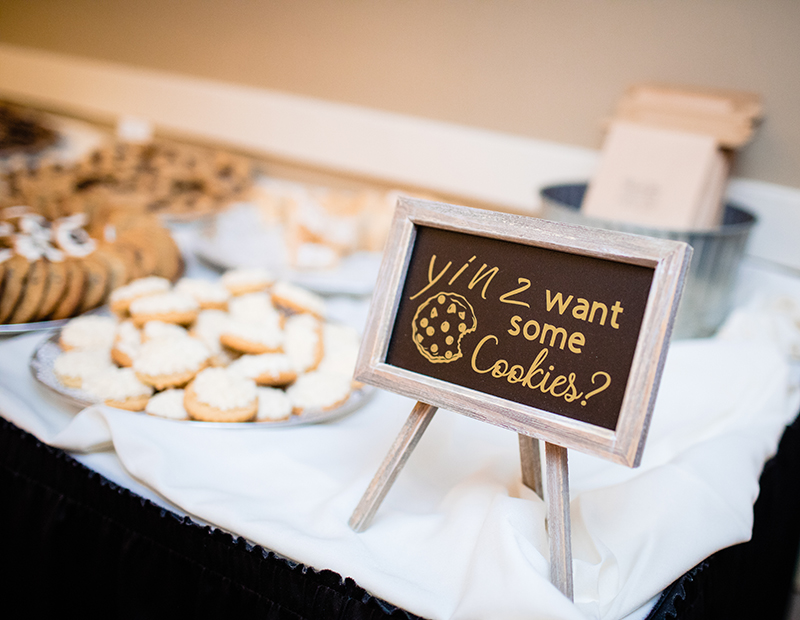 If you love this photography as much as we do, check out MMG Photography and her amazing work! Elise described MMG Photography as "Organized, personable, and so talented."
Bridesmaids' Gowns: Azazie
Cake: Wedding Cakes by Brenda McGee
Bridal Shop: Exquisite Bride, Gibsonia
Location: The Fez
Florist: Birch and Balsa
Gift Registry: Target and Amazon
Invitations & Stationery: Etsy
Men's Attire: Men's Wearhouse
Photography: MMG Photography