Jason & Samantha's Summer Engagement Photos

Real Engagement | Niles, OH
If you live in Northeast Ohio, you know that we have a lot of fairs and open fields. This couple took advantage of both in their stunning summertime engagement session! Samantha and Jason paired bold colors with the natural beauty around them to create one magical shoot. Check out their Summer Engagement Photos taken by Jodi Hutton Photography!
"My wife is incredibly close to her family. They had been inquiring for so long about the next step in our relationship, that I knew they had to be a part of it. Her family happened to be having a cookout and I thought it was the perfect opportunity to have all her family together. I told her I had to work late and wouldn't be there until it was almost over. In reality, I was already home, showered, and getting ready to propose, all while my family was arriving at her house and hiding in the garage. When she came downstairs ready to take her picture and turned the corner into the living room, I was down on one knee with our families standing behind me." – Jason, the Groom-to-be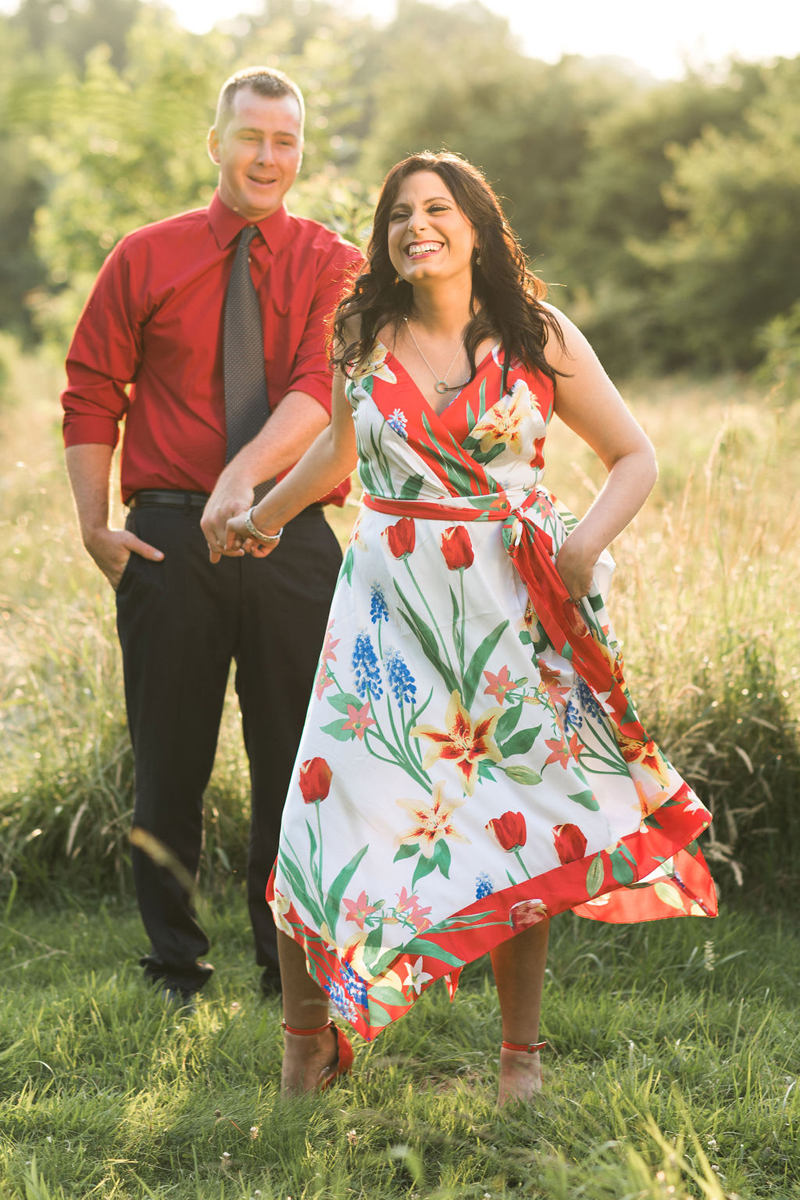 After the couple finished their photo shoot in the Metroparks, they headed to the Mt. Carmel Festival at sunset to finish their engagement shoot!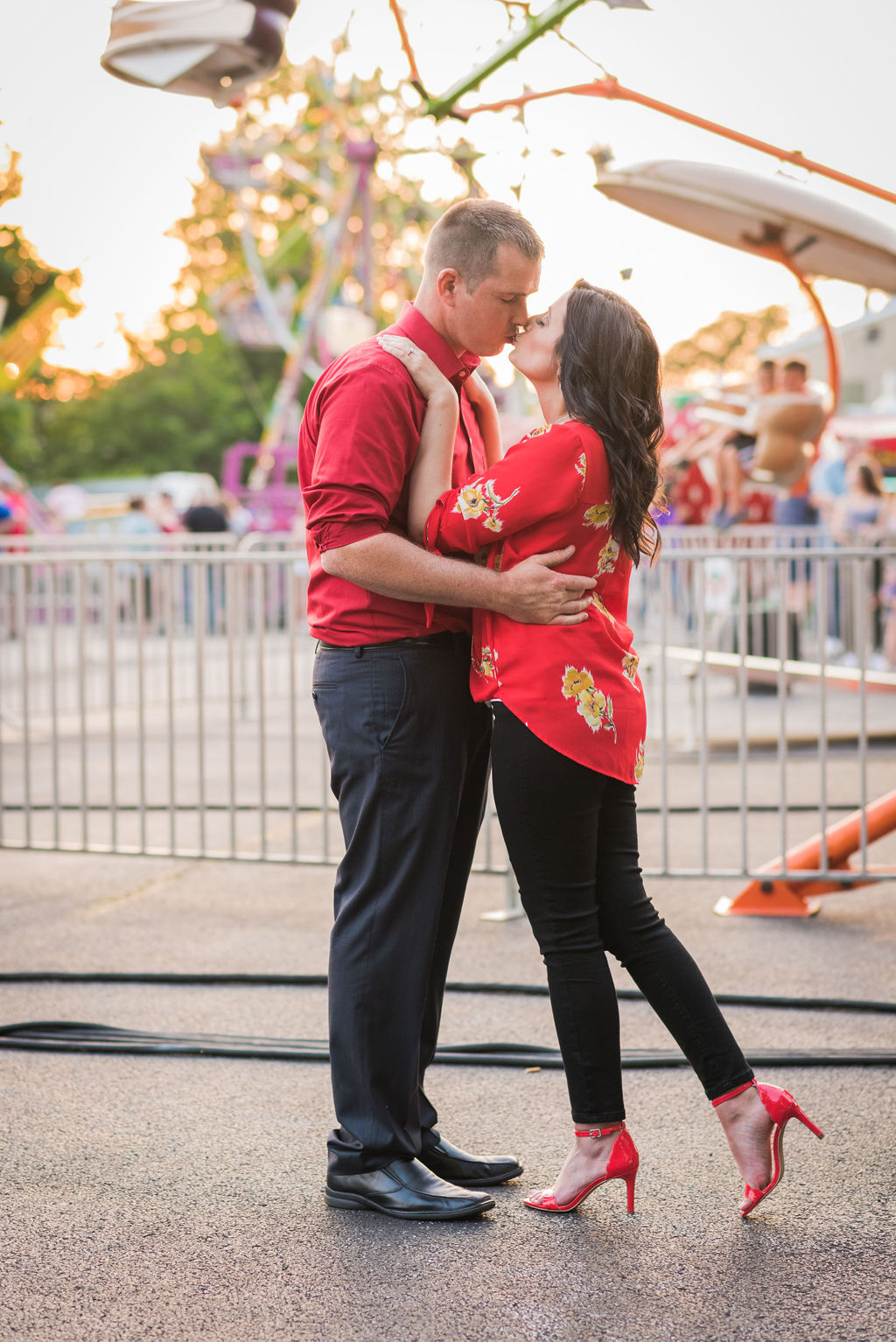 The couple wanted their photos to be bright and vibrant – what better way to make that vision a reality than by incorporating red into their outfits? Samantha selected a retro-style floral dress for her first look and a flirty red floral top for her second. Because he wanted to match his bride-to-be, Jason wore a red-button up shirt, black tie, and black dress pants. He ditched the tie for the second look to make his style more casual to match Samantha. Color coordination will make your engagement photos look even MORE stunning!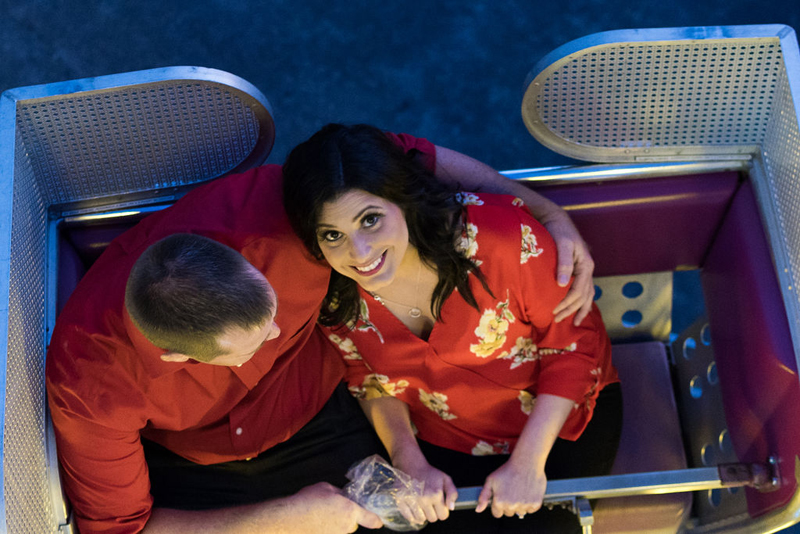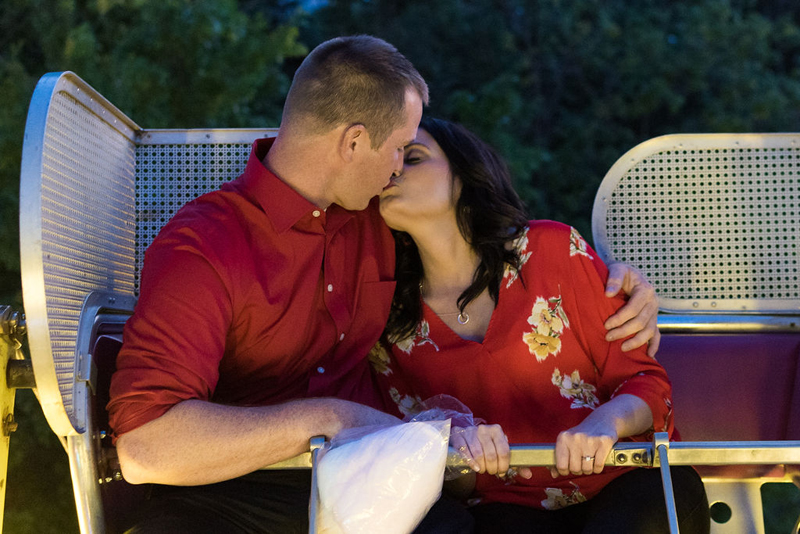 "Don't lose yourself in the stress of planning. Make sure you are constantly and openly talking about your options and take into consideration what is most important to your partner."
Thanks to Jodi Hutton Photography for these stunning Summer Engagement Photos!