Tips for Writing Thank You Notes
You'll probably never receive more presents at any one time during your life than you will for your wedding. And – of course – every gift deserves a prompt thank-you note.
When you have to write thank-yous for engagement gifts, bridal shower gifts, and wedding gifts, it's easy to feel overwhelmed. Here are our tips for keeping the process manageable:
Keep a record of all the gifts you receive.
Whether in a notebook or a computer spreadsheet, be sure to have a system in place to keep updated records of the gifts you receive. It will help tremendously when the time comes to send the actual note. For your bridal shower, it's best to have your Maid-of-Honor or mom take inventory of who gifts you what as you open your presents. They should record the giver's name, the date or occasion it was received, and a brief description of the gift. As you make your way through the list, record the date each thank you was sent.
Write thank-you notes promptly.
Writing thank-you notes in a timely manner will also make for a more heartfelt and enthusiastic note – which in turn make the gift giver feel that much more appreciated. We recommend sending thank-yous within two weeks of receiving a gift if it's before the wedding, within a month after your honeymoon if it's delivered the day of the wedding, and within a month of delivery if the gift arrives after the wedding. If you've received some wedding gifts before the wedding or have fallen behind on shower thank-yous, take stationery on the honeymoon. Relaxing beneath the shade of a palm tree is perfect for writing a few thank-you notes!
If you're falling behind, remember, a late thank-you note is still better than no thank-you note at all.
Share the workload.
While thank-you notes are traditionally written by the bride, it is perfectly appropriate (not to mention practical) for your groom to write some after the wedding as well. You can each write thank-you notes for presents received from your respective friends and family members, or simply split the list in half. Shower gifts, though, are generally for the bride, so she should be the one to do the responding. Gifts for a co-ed shower are obviously an exception to this rule.
Adhere to tradition.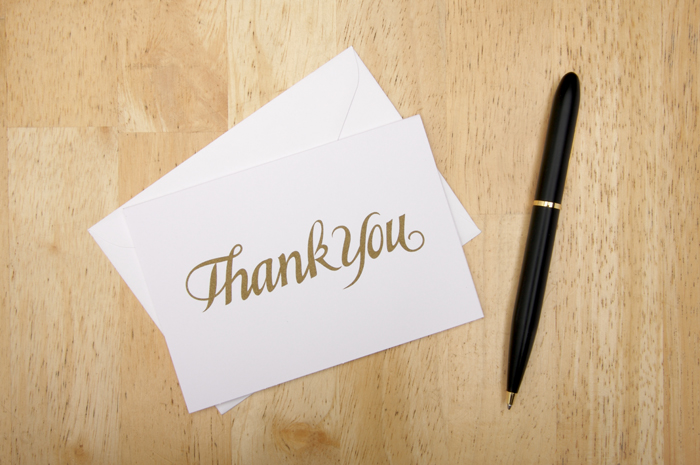 When writing thank-you notes for engagement or shower gifts, decorative note cards may be used. Wedding gift thank-yous are traditionally written on more formal white or ivory stationery. Your stationery expert will be able to create a thank-you note set that keeps the feel of your wedding and may even match your invitations! Keep in mind that you should use your maiden name on engagement and bridal shower gift thank-yous.
Be mindful of the content.
Above all, be sure to make each note warm and personal. The giver spent valuable time and money searching for the perfect item for you, so pre-printed note cards are a faux pas. A handwritten, personalized thank you is a must. Keep in mind that neatness counts: Don't cross out words or leave messy ink blots.
Though you don't have to write an essay for each person, you should mention the gift by name and, if possible, refer to how you will use it. For example, you might say: "Thank you very much for the china place setting! John and I will think of the two of you every time we use it. We hope you'll be our dinner guests sometime soon."
If the same person gets you a gift for multiple events – say, a shower gift and a wedding gift – you must write a separate note for each gift.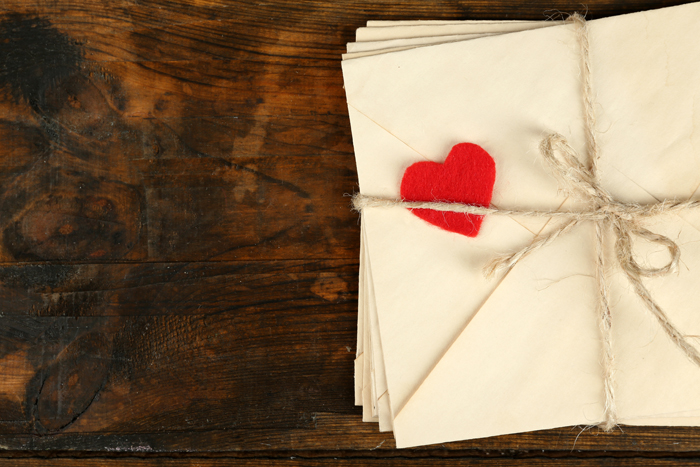 How to handle a money gift. 
When writing about a monetary gift, you shouldn't state the amount but do mention what you plan to do with it. You might say something like: "Thank you both for your generous wedding gift. John and I are saving for a house, and you have helped bring us closer to that goal."
And remember, even if the amount isn't comparable to some of the other checks you received, it's probably generous to them. Always thank everyone for their generosity equally.
If you received a check that bounced, you should still send a thank-you note. Because finances is a sensitive topic – and more embarrassing for them than for you – don't mention that you never received their monetary gift. As the saying goes, it's the thought that counts.
How to handle a gift you don't like.
Not every guest will stick to a registry. If you don't care for a particular gift, you should still offer gracious thanks, and never mention that you plan to return it. Likewise, there's no need to trouble the giver of a damaged gift – make your own arrangements with the store to replace it.
---
Writing a thank-you note is a small but appreciated gesture. As long as you stick to a timeline, share your workload, and make each one personal, this task will be both manageable and rewarding.