What to Include in Your Wedding Registry
When trying to decide what to include in your wedding registry there are several things to take into consideration.
Do you and your fiancé already live together? If so, you probably have almost everything that you would typically register for. In that case, it is not uncommon to ask your guests to put money toward your honeymoon or other fun experiences. Even if you and your fiancé do not live together yet, but still have everything that you need between the two of you, it is still acceptable to ask for them to put money toward these experiences. However, the process of walking around stores with your loved one, registering for items you'll need to build a home and family can be not only fun but a great way to imagine your lives together going forward.
Honeymoon Fund
Many resorts have honeymoon registries on their websites to make it easier for you to register for experiences while you celebrate your new marriage – like a candle-lit dinner on the beach or swimming with dolphins. This way your guests can go onto this registry and put money toward whatever they wish to. If you are not visiting a resort that offers their own honeymoon registry, don't worry! There are free websites that you can sign up for that allow your guests to go on and donate money toward your honeymoon.
You want to make sure that you are not being tacky when asking people to put money toward your honeymoon because the last thing you want is for your guests to feel uncomfortable. Never include your registry information on your save-the-dates or invitations. However, it is acceptable to put this information on your wedding website and bridal shower invitations. You should also tell close friends, family, and the wedding party so they can spread the information for you.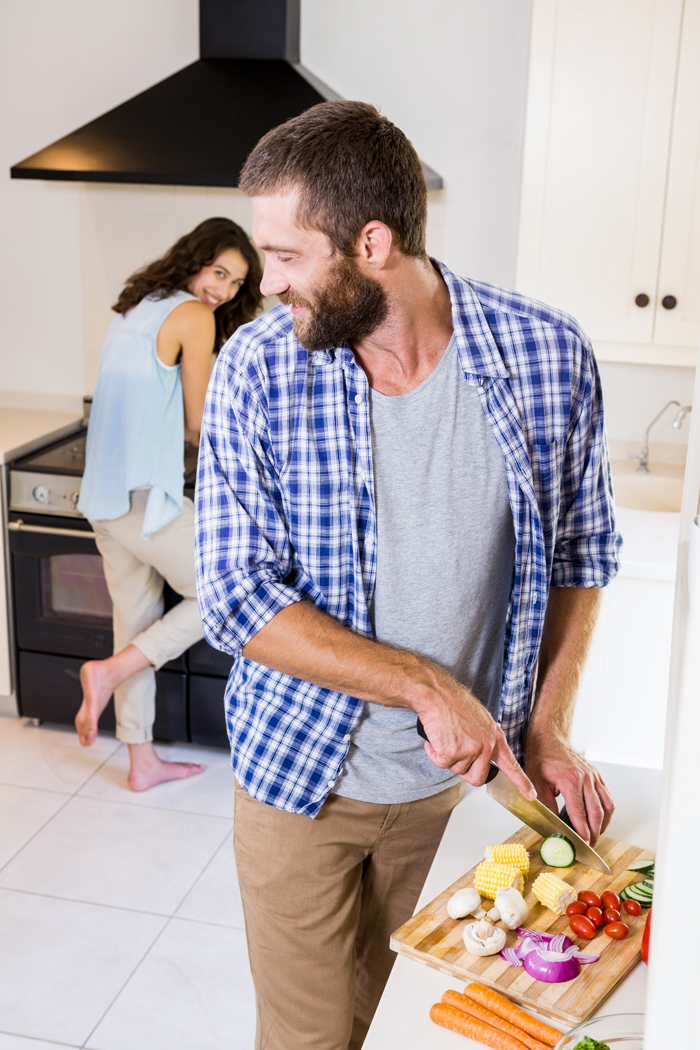 More Interested in Experiences Over Material Goods?
Something that more engaged couples are asking for instead of the usual pots and pans is for their wedding guests to pay for an experience. Do you value your memories more than material goods? Ask for adventures like ziplining, kayaking or dancing lessons. Monthly subscriptions like boxes of unprepared meals that you can cook together to be delivered to your door, a dinner and a movie box for the ultimate date night, or a customized delivery can be a fun way to enjoy your marriage after the wedding! You can attach links on your website of the experiences that you are interested in so that your guests know where to purchase gift certificates from.
Traditional Wedding Registry "Must Haves."
KitchenAid stand mixer
Non-stick pots and pans
Toaster
Cutlery
Matching dish set and glassware set
Blender
Glass Tupperware – plastic Tupperware can melt and deform in the microwave or dishwasher. Now that you're married, upgrade to a matching set of glass Tupperware!
Can opener
Vacuum
Spice rack
Luggage – you will need this for your honeymoon and all your future family vacations.
Crockpot
Coffee pot
Bathroom/kitchen towels
Mixing bowls
Tool set – this is especially important if you are moving into your first house together!
Check out our free online printables to see what other must-have items you should add to your list!
---
There are lots of options when it comes to registering for your wedding! Consider some alternatives or visit our Pinterest page to see what classic items should definitely make it onto your registry!Whether you take the nontraditional route and ask for money toward crazy experiences, or stick to the traditional route of asking for hand towels and pots and pans, you can look to Northeast Ohio's most trusted vendors to help create your list! Make sure you are using good etiquette when informing your guests about your wedding registry, and – of course – asking for things that you and your fiancé will cherish for years to come!
Written by Today's Bride Intern: Danielle Johnson