Real Bride Blogger, Abby – My Bridal Shower Recap
HAPPY NEW YEAR! It's 2019. As in, the year that Robby and I get MARRIED 2019. As in, we are less than FIVE MONTHS AWAY FROM MATRIMONY.
The time has flown by, and I'm so excited to start this next chapter with Robby. We've started stocking our registry, picking out wedding invitations, and making the final selections on decorations. All of our planning is coming together. Luckily, there is one part of the wedding we don't have to plan – the bridal shower!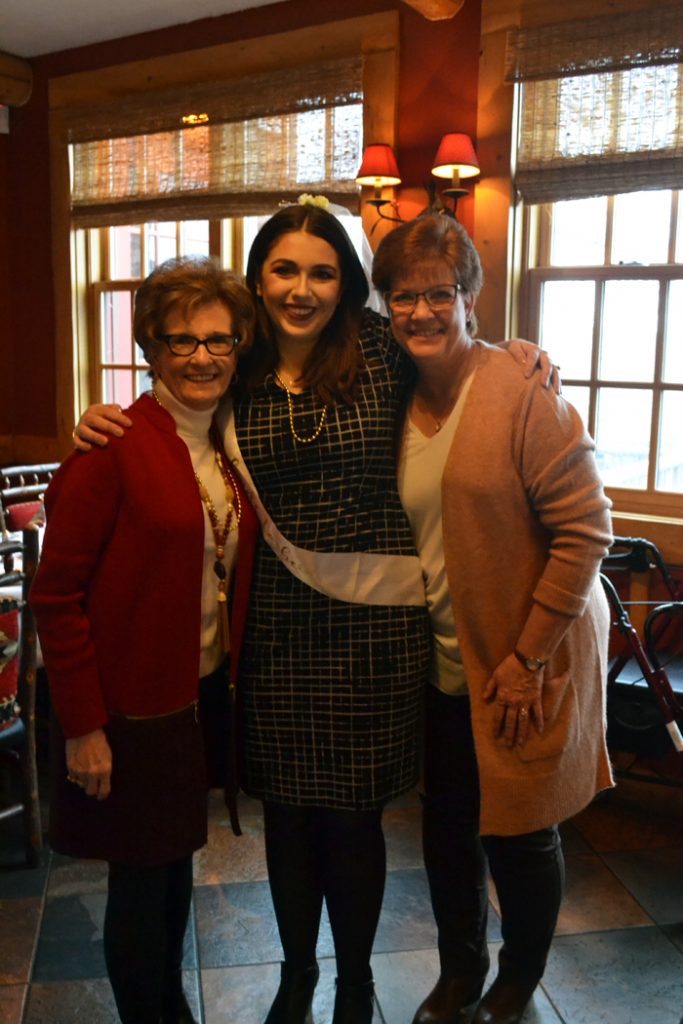 Where and When
The Cleveland 2018 edition of Today's Bride has a great, handy dandy chart in the front of who should host each party. It's traditional that the bridesmaids and maid-of-honor organize and host the bridal shower, but anyone can take on the responsibilities. My family hosted the shower over the holidays because everyone would be in town. It was a great opportunity for family and other close friends to gather under one roof (with some delicious food) and celebrate.
The Venue
My family chose to host my shower at the beautiful Blue Canyon in Twinsburg. It has a rustic feel that they incorporated into the table arrangements. They even decorated an adorable present table that also held the party favors – a chocolate coconut sugar scrub in a little mason jar. It was the cutest.
Find BRIDAL SHOWER LOCATIONS:
Go
The Activities
When guests entered the party, they were given a strand of beads and simple instructions: every time you say the word "bride" or "wedding," someone can steal your beads. Whoever ended up with the most strands at the end of the shower won. Of course, I lost my strand within minutes of setting foot into the building! We also played a few more fun games, like a bridal crossword puzzle and a word un-scrambler.
Find More Bridal Shower Ideas on Pinterest!
In between games and presents, we ate some delicious food and chatted. It was a perfectly relaxed afternoon. Like I said above, Robby and I stocked our registry full of necessities for our new place, and most of my bridal shower guests picked items off the list accordingly. Some "went rogue" and got some off-registry gifts that will be such a perfect addition to our space!
---
I'm so grateful to my family for hosting this fun and adorable shower, and to my bridesmaids for taking some killer pictures of the day. Now I just need to find a place to store all these gifts and start writing thank yous…
Until next time! Xoxo,