An Inviting Experience with Brittney Nichole Designs
Not only do you want a design that stands out among other invitations your guests receive, but you also need to know how to word, address, and assemble them! Experts like Brittney Nichole Designs help make that process easier.
Expert Advice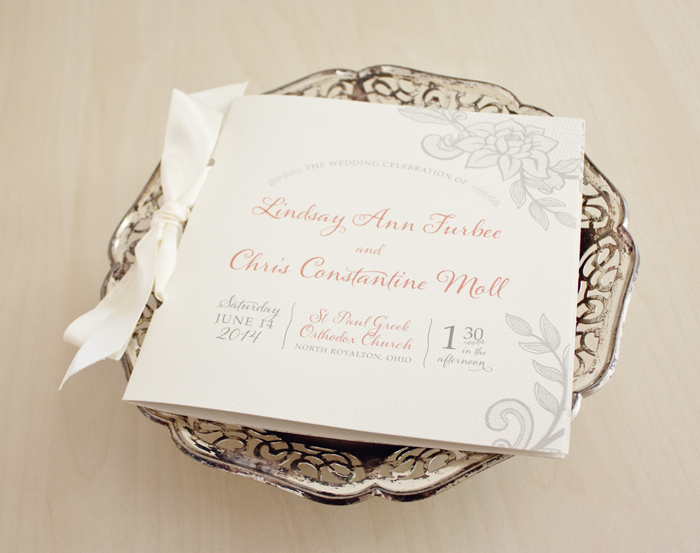 Brittney Nichole Designs has been in business since 2013. She's made over 250 invitation suites! "The question I get asked the most involves wording etiquette for the invitation," Brittney says. "Luckily, I take care of this for my clients!" She sends a questionnaire to learn all the details of your wedding and what style you want. You can choose from options like traditional, fun and quirky, or contemporary! Once she comes up with wording, she sends you a proof to approve.
As a stationery expert, she can also advise on trends, addressing envelopes, postage, timelines, and any other questions you have.
Hand-Made Experience
Brittney Nichole Designs

Brittney Nichole Designs
Brittney has an extensive portfolio to help you come up with a design. But rest assured your invitations won't just be a carbon copy of some other couple's. "Each invitation I design uses art that I've created by hand, whether it be with pen/paper, watercolor, or acrylic," Brittney says. "When I say that we can do anything and the sky is the limit – I mean it!" Use pieces of your wedding board – like your flowers, dress, a piece of architecture from your venue that you love – to come up with inspiration. Not only will the invitation serve as the first puzzle piece of creating your wedding to your guests, but it will be a beautiful keepsake you can treasure forever.
To make sure your suite comes out truly one-of-a-kind, Brittney sends the couple a JPG mock-up of the invitation suite and gives each couple a fun welcome gift! "I'm excited about each couple I work with and I want them to know it!"
2020 Trends
Brittney Nichole Designs

Fred Bolge Lux Weddings
While some trends, like laser-cut elements and pocket invitations will always be in style, Brittney Nichole Designs is excited about the return to more classic styles. "I'm such a fan of tactile and textural details with invitations – wax seals, vellum, deckled edging." Adding a sense of humor to your invites – like a fun way of asking for song requests or funny RSVP responses – can reflect your personality. And Brittney's hand-drawn maps are truly one-of-a-kind and help your guests. Win-win!
Check out our blog on Invitation Trends!
---
For one-on-one attention, personalized invitations, and expertise on invitation etiquette, reach out to Brittney Nichole Designs for your save-the-dates, invitations, signage, and more!