Ingredients for a Memorable Wedding with Village Catering Company
Village Catering Company has been in service for almost 15 years! Their food will remind you of Grandma's home-cooking while their service is professional and experienced. It's the perfect combination for your wedding menu! Check out what ingredients they use to make your wedding day so special.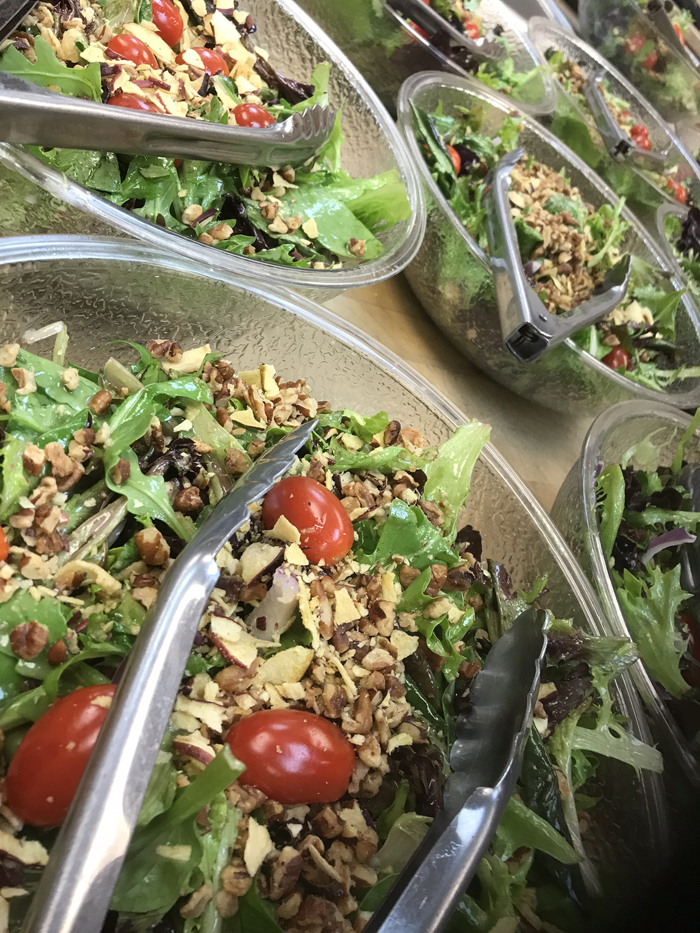 Delicious Food
Village Catering offers homemade dishes and customizeable packages to fit your tastes and budget! Choose from Bacon-wrapped BBQ Meatloaf, Mango Habanero glazed Chicken breast, and Italian Sausage Ravioli. Have a specific meal in mind? They can do that, too!
Village Catering Company offers 3 different dinner styles – buffet, plated, and family-style. With buffet, the food options are stationed on one table and guests line up to choose the food they want. Plated meals are pre-ordered and delivered to each guest while they stay seated. Family-style meals are delivered similar to Thanksgiving, where a large dish is placed on the table and guests can help themselves! While all these options are popular, one has stood out as becoming more and more desirable. "Family-style dinners are on-the-rise. A family style dinner can be delivered multiple different ways and is customized to exactly how the bride and groom wish," says Matt from VCC.
Going Above and Beyond
Village Catering Company doesn't just cook some food for your wedding. They go above and beyond in customizing a menu, delivering, and setting up. They want to make your planning process as easy as possible. "Village Catering specializes in making the bride and grooms day the most memorable day of their life," says Matt. "Not only do we focus on our home-made recipes, but our team also strives to go above and beyond in any way possible to give the guests the most exceptional experience on this big day." Their entire staff is super personable, and they'll do anything they can to accommodate your wishes.
Full-Service
Most couples don't realize this, but Village Catering is a full-service caterer! They recently acquired Events Unlimited, so they offer linens, china, and other miscellaneous rentals. "With this new acquisition, we now can offer an even more streamlined full-service experience for our clients!" Village Catering can do as much or as little as you're looking for. "We offer many different package options including: china and linen rentals, centerpieces, set-up and tear-down services, along with almost anything else you could think of that you need for your wedding day," Matt says. "No request is too small or too large."
With their 15 years of experience, they've been to hundreds of weddings and have seen it all. They can use their expertise to make sure your event is timeless and on-trend. "Our ultimate goal is to take away the stress of hosting an event and make your special occasion an enjoyable and memorable one."
---
Delicious food, an excellent staff, and full-service catering are what sets Village Catering Company apart from other caterers. For a delectable, memorable, and stress-free wedding, check out their homemade dishes to customize your wedding menu!