Protect Yourself from Potential Disaster
You're investing a lot of money into creating your dream wedding. Avoid any disasters and protect your investment with these tips!
In light of the recent situations that have changed the course of upcoming weddings, we want to make sure you're never stuck in a sticky situation. Imagine your DJ not showing up to your reception, your beloved ceremony site closing or your photographer running off with your deposit. Use these tips to ensure that you avoid any scams and that you're protected in the unfortunate event that your vendor should close.
Buy Insurance
The best tip we have is to buy special event insurance. This insurance can range from $150-$400+ but will cover you in the event that Ohio's weather doesn't cooperate for your outdoor wedding (because when does it ever?) or your wedding dress shop goes bankrupt and leaves you without a dress, etc. Most likely, your home or auto insurance provider also offers special event insurance.
You should also insure your engagement ring and wedding bands through the jewelry shop. Ask about warranty options so you can get a replacement if something happens or have it repaired should you lose a stone.
Use Reputable Sources to Find Vendors

It is SO important to hire trustworthy vendors for your wedding. Falling for a scam and losing hundreds of dollars is not how you imagine the best day of your life. Meet with reputable and known professionals face-to-face before making any deposits.
Friends or Family
Ask your friends or family for recommendations of wedding professionals they used or know of in your area! You trust your friends and family more than anyone, so if they have had a good experience with a vendor, you know you can take their word for it.
Credible Wedding Website
Like we said before, anyone can create a Facebook profile or website and say they're a professional. If you find a vendor on a reputable wedding website – like TodaysBride.com – you can be sure that they are someone you can trust.
Wedding Shows
Wedding shows are a phenomenal way to meet dozens of credible, local wedding professionals all in one place. Unlike the internet where any Mo Jo can create a website and call themselves a professional, not everyone can exhibit in a bridal show. You're only going to find the best, most reliable, experienced, and dedicated vendors here. Plus, you can get a gut feeling about hiring them, whether or not your personalities click, and if they understand your vision without having to find their website, email them, and set up an appointment. From there, you can simply book their services and trust that they're a credible and reliable professional who will help you create your dream wedding.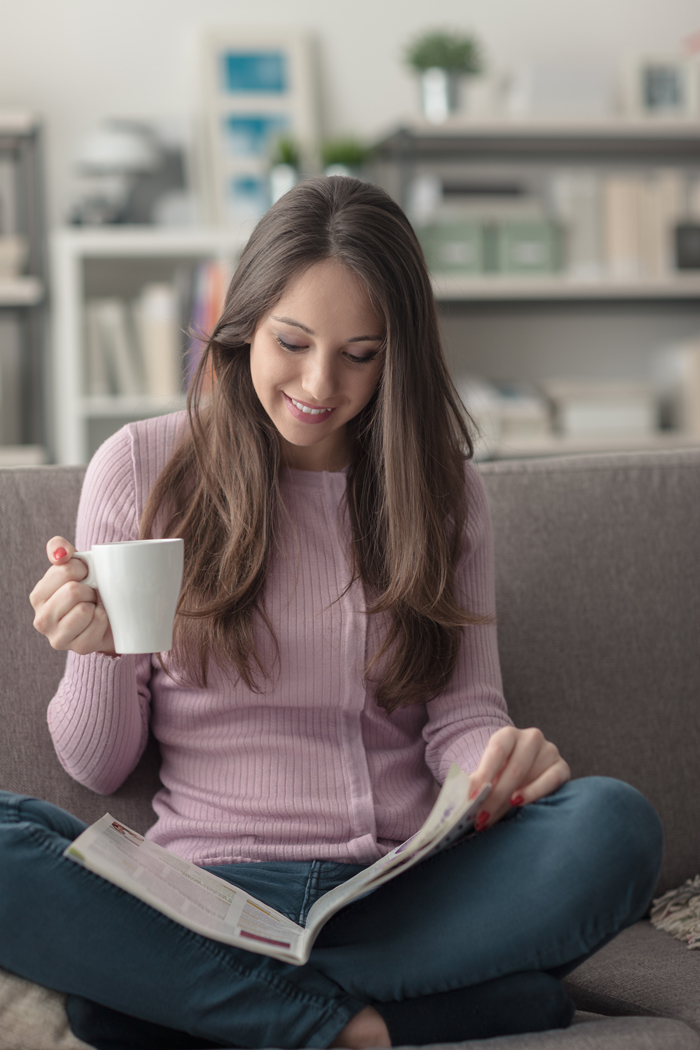 Wedding Magazines
Odds are, you were gifted at least one wedding magazine after announcing your engagement, and hopefully, you've picked up a few more since! These publications are great sources of inspiration and new wedding trends, but they are also filled with experienced and credible wedding vendors. Use these magazines as a resource to list any vendors you're interested in before checking their website. This way, you can be sure that they won't run off with your money or leave you hanging on your big day.
read reviews
Reviews are crucial before making any decision or signing a contract. Read about the experiences past brides had when using their services. Were they easy to contact? Did they reply to emails quickly? Did they show up to a black-tie event wearing jeans? You'll want to know what to expect from them and if they'll come through on the promises they made.
never put down money up front
Remember when we said getting insurance was our best tip for protecting yourself? We lied. This is our best tip: NEVER make a cash deposit or give a vendor money without signing a contract. Hopefully, you've watched enough episodes of Judge Judy that you know better than to agree to anything without a written agreement, but this contract will document your payment and will bind you both to expectations you've agreed upon.

review your contract before signing
Ok, so we've told you to get a contract and that's all good and fine, but what should you look for before signing? Here are the most important details that should be covered:
Arrival and Departure Time
Date, time, and location should be agreed upon and outlined so there are no questions. Your vendor won't be able to say "Sorry I missed your wedding, I was at the wrong location," because it was listed on the contract. Agree upon what time the vendor should show up and when they should expect to tear down.
Who's Providing What
Some vendors may require you to supply some things, like alcohol, cake cutting utensils, or photo booth props. Make sure you know who is expected to supply what and how it's getting there.
Payment Plans and Due Dates
If you're placing a deposit or paying in installments, the amount should be outlined along with the due dates and final payment date. Any extra fees should also be listed by name and amount.
Cancellation and Refund Policy
The cancellation and refund policies are super important and should be discussed. God forbid anything happen that would prevent or postpone your wedding, but things happen. This policy will protect you should anything happen on your part or theirs (like if their business closes unexpectedly).
Contact Information
Write down and test out your vendor's contact information when you're in their presence. Call or text them during your meeting to ensure that the number works and email them to see how quickly they respond. The last thing you want is to call your vendor on your wedding day to see why they're late only to find out their voicemail is full or their number has been disconnected.
---
You want your wedding day to be absolutely perfect. Don't ruin these beautiful memories by having to deal with a scam, no-show, or last minute cancellation. Protect yourself and your investment to ensure a flawless celebration!