Unique Transportation Options
You've imagined walking down the aisle, saying "I Do," and your first dance, but have you imagined your grand entrance or exit? Will you be arriving in a luxurious limo or celebrating in a party bus? If you want dramatic, memorable, and unique transportation, try one of these options!
Renovated School Bus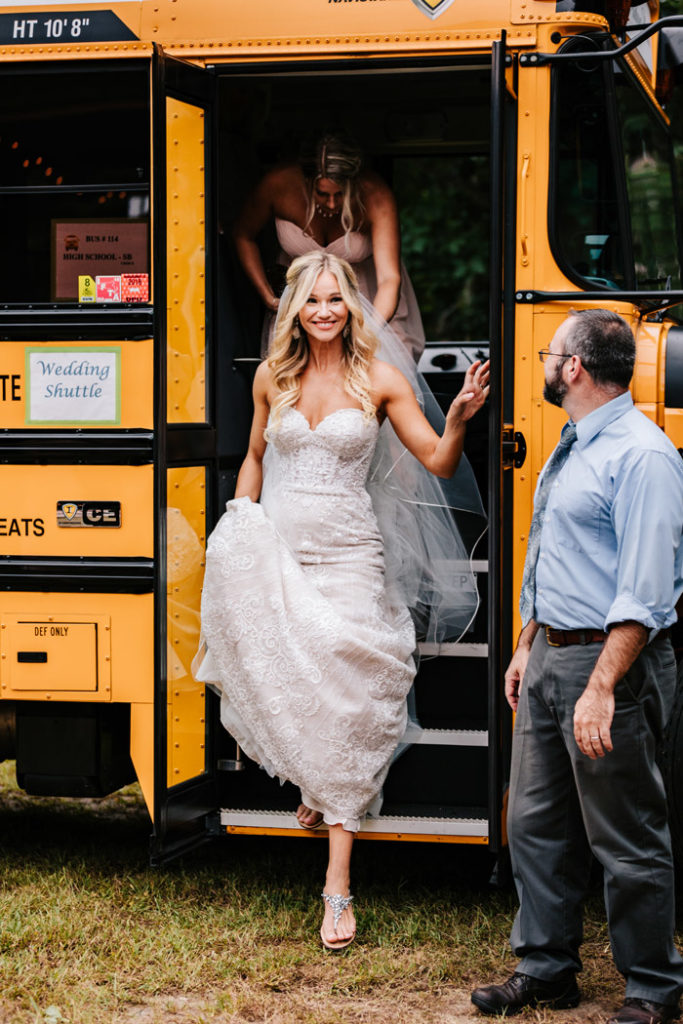 Out-of-use school buses are such a fun and unique way to show up to your wedding! Plus, it's perfect for high school sweethearts! They offer a ton of space for your entire wedding party. The bus may be renovated to a party bus or the outside may be painted black or white. Regardless, a school bus will be a nostalgic blast from the past in the most playful way. Round it out with a photo shoot at a playground!
Vintage Car
A VW Beetle, Mustang Convertible, Rolls Royce, or Aston Martin are all beautiful, sophisticated, and unique transportation options for your wedding farewell! Adorn the hood with some flowers, hang cans off the bumper, and be sure to take a pic of you and your new spouse kissing through the back window. It'll be timeless, adorable, and romantic.
---
Find Local TRANSPORTATION:
---
Airplane
Jet off with your own personal plane! You can rent a helicopter, small plane, or personal jet to make a dramatic getaway. But there are pros and cons to every option. For instance, you'll need to consider venue logistics, like having a place for it to land and take off without creating too much of a draft. You'll also need to hire a pilot if the plane service doesn't provide one.
Horse-Drawn Carriage
Alicia King Photography

Jadie Foto
While this option is breathtaking in the winter, it's great for weddings all year round! An open carriage makes for gorgeous photo ops, but a closed carriage is smart in case of any weather issues. Its a romantic way to arrive to your ceremony, but also beautiful as your exit. Plus, you'll get some alone time with your new husband or wife to soak in the moment!
Check out this blog for more tips and what to consider when booking your transportation!
Boat
Is there anything more romantic than sailing off into the sunset with your one true love? Imagine rowing to the middle of a lake to watch fireworks or release lanterns! Whether you rent a canoe, sail boat, paddleboat, or yacht, this definitely qualifies as unique transportation for your wedding! You'll obviously have to be near water to take advantage of this option, so be cautious of getting your dress wet and know that you may need to do some work, like paddle or row.
Find Local TRANSPORTATION:
Take our quiz to find out which transportation you should hire for your wedding day!