Cake Gallery | January 2022 Akron
If there is any proof that love is sweet, it was evident in all the cakes at our Akron Bridal Show in January! If you want to relive the sugar high – or missed the show and want to get inspired by these designs – check out the gallery below of all the cakes displayed at the show. Plus, find out who won Bride's Choice!
FIRST PLACE | THE MOCKINGBIRD BAKERY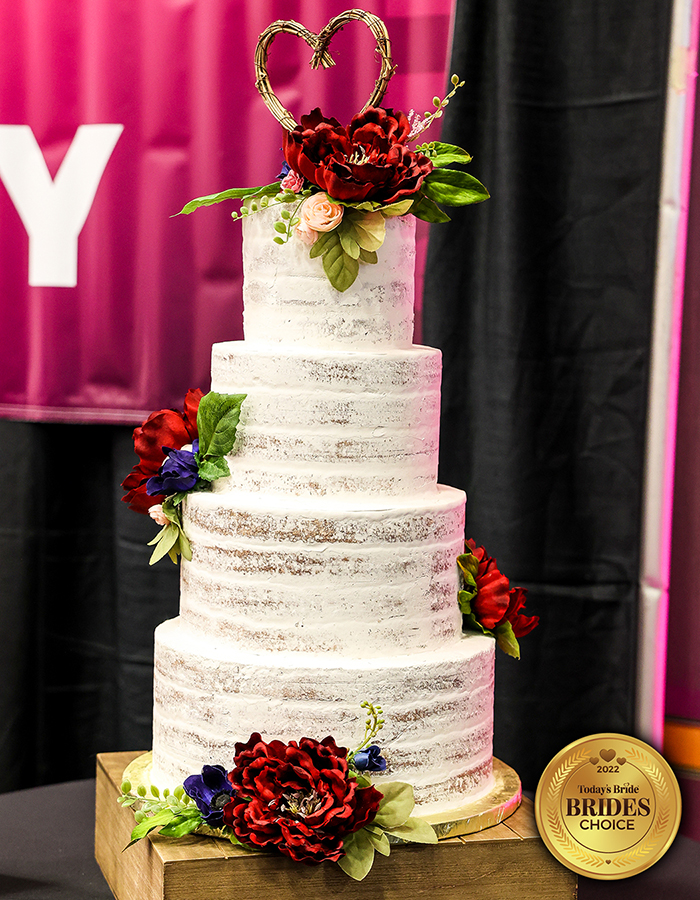 SECOND PLACE | FAITHFUL LITTLE CUpCAKE
THIRD PLACE | THE MOCKINGBIRD BAKERY
---
Thank you to all our bakeries who submitted cakes for the gallery!