Dry Weddings
Whether you and your fiance don't care much for alcohol, you're respecting your parents' opinions, or you just want to save some money, having a dry wedding is a completely acceptable option that's becoming increasingly popular at wedding receptions.
Why have a dry wedding?
Time of Day
Late morning brunches and afternoon teas are becoming a more popular trend as newlyweds strive to save money. Booking a venue on a Sunday usually results in lower rates and the following party – a small get-together – allows guests to celebrate a beautiful new marriage while not monopolizing their entire day. If you decide to go this route, cocktails may not be appropriate to serve.
Cost
Another reason to throw a dry wedding is cost related. In typical form, it's not considered tactful to have a cash bar at a wedding reception, but open bars can get extremely expensive! One option to limit those costs is by having what is called a soft bar. A soft bar offers wine and beer only, but no hard liquor. Or, you can create a signature drink that is offered along other refreshments like soda, coffee, tea, and water. The best way to eliminate the cost of a bar, though, is to just have a dry wedding.
Fun Drinks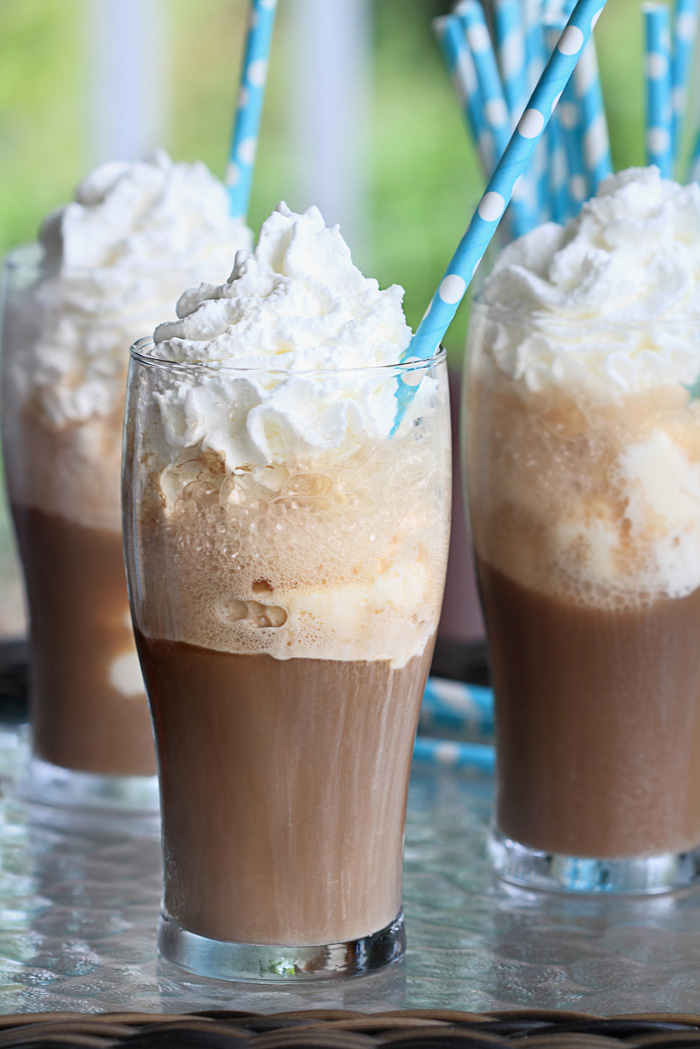 Just because you're having a dry wedding doesn't mean you can't have specialty drinks. Mocktails are a super fun trend that brides have been embracing lately. Instead of toasting with flutes of champagne, provide each guest with a flute of white, chocolate, or strawberry milk with a cookie balanced on top.
If you're getting married in a fall or winter month, set up a Hot Cocoa bar complete with marshmallows, whipped cream, cinnamon sugar, peppermint sticks, or whatever else you love in your hot chocolate! It's a fun way to get your guests interactive and keep them warm!
Like the idea of having a custom bar but are having your ceremony in a warmer month? Floats are a great way to bring out the child in anyone! Offer selections of orange soda, rootbeer, or cola (really any flavor of pop will work!) with endless scoops of ice cream! Decorate with a silly straw (mustaches or pouty lips, anyone?) to make this mocktail a party starter!
Drunk on Love
If you've scoured Pinterest for ideas – as many brides do – you've probably seen the sign that says "Our Wedding will have an Open Bar. It will also be heavily photographed. So any drunken shenanigans will be documented and thoroughly mocked for years to come. Proceed with Caution" or a variation of the sort.
While the advice is very humorous, it's also a very important warning for guests and the newlyweds. Your wedding is the party of a lifetime, but it should be a party that you remember the next morning. Likewise, consider how your party can be ruined by someone who takes advantage of the alcohol and has a little too much fun, let's say. You don't want to be responsible for any damages or for the safety of your guests. A dry wedding ensures that everyone has a good time but stays safe and cognizant.
Bonus?
You and your guests can take their shoes off to party on the dance floor all night because it won't be sticky will spilled drinks!
There are a lot of reasons as to why you might not want to serve alcohol at your reception, and that's okay! You may hear some grumbling complaints or rumors that people will sneak some in, but remember this is your wedding! You're not being selfish by asking people to comply with your wishes. As long as you're surrounded by friends and family you love, your wedding day will be just as enjoyable, fun-filled, and memorable as it would be with cocktails.
Tips
Typically, your reception venue will provide the catering and bar. Ask them for suggestions of fun drinks you can serve in place of alcohol.
If they don't provide catering and bar service, they may have preferred vendors. Or, check our list of local catering companies!
There's nothing wrong with wanting alcohol at your wedding, either! Check out some fun tips for Signature Cocktails!