How to Deal With Opinionated Family Members
Is there someone in your inner circle who is a bit too involved in your wedding? Are you struggling to deal with a wannabe wedding planner who has completely taken over your big day? We have some advice on how to handle these overly opinionated family members and friends so you can have the wedding you've been dreaming of.
Predict and Prepare
If you know a specific person is going to be a bit overbearing in your wedding planning, prepare! For instance, if your mom has been waiting for this day all her life, she may get a little too excited. Therefore, she may get too involved. If your future mother-in-law is having a hard time letting go of her baby, she'll want to help make decisions. If a bridesmaid is still single or just recently got married and is missing wedding planning, she may lose sight of who the bride really is. Scope out who the likely suspects are before you even start planning. That way, it will be easier to make a plan to deal with and stop it before it gets out of control.
Hire an Actual Wedding Planner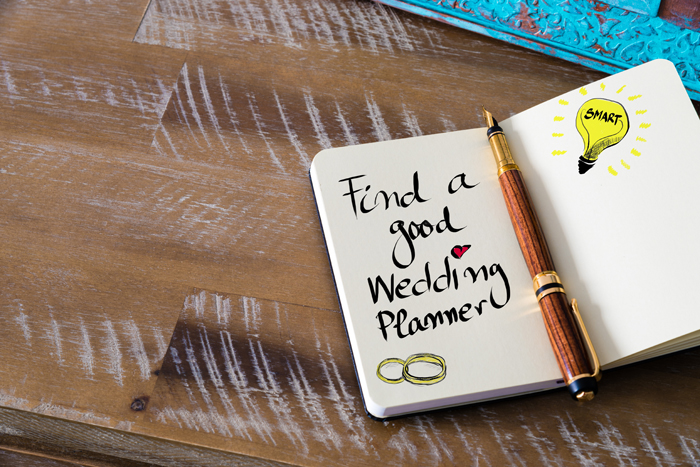 If you're dealing with too many opinions, it's important to have at least one person on your side. A Wedding Planner is a great supporter to invest in because he or she will execute your vision, and no one else's. When your mom starts to weigh in too much on dishware, your Wedding Planner will step in to remind her that this is your wedding. When your bridesmaids start trying on dresses that don't match your theme, she'll guide them back on course. Also, your opinionated family and friends will be less likely to take on the role of Wedding Planner if you hire an actual professional.
---
Find Local PLANNERS & CONSULTANTS:
---
Give Them an Assignment or Task
Though it can be frustrating for you, all your wannabe wedding planner wants is to be involved. To avoid as much drama and unwanted opinions as possible, assign them a specific task. Put your mom in charge of guest accommodations or ask your bridesmaid to plan the bridal shower. Not only will it give them a sense of purpose, but it will also take another task off your shoulders!
Check out this list of traditional Mother-Of Tasks for ideas!
De-Stress
The last thing you want is to let the frustration and tension build up until you explode. Many relationships have ended because of wedding planning stress. You don't want to hurt your mom's feelings or lose a lifelong friendship because they got a bit too involved. Instead, take a step back and allow yourself to de-stress. Whether you sit in a salt cave for an hour, drift in a float tank, take a boxing class, or pamper yourself with a massage, you will clear your mind. A clear, open mind is the best way to come up with a solution. You never want to act out of anger.
Check out these other Ultimate Stress Relievers!
Stand Up For Yourself
Your overbearing mother-in-law may book a DJ without you. Your bridesmaids take over your dress appointment. The best solution or prevention is to make your feelings known. Make it clear that this is your wedding, and you have a vision in mind that you're not willing to compromise. It's important to be firm, but polite. You don't want to hurt anyone's feelings or offend them when they're just trying to help. Let them know you appreciate their help and advice. But at the end of the day, this is your wedding and the final decisions will be made by you.
---
Your wedding day is one of the most memorable and happiest days of your life. Make sure things go according to your plan by preventing any drama and unwanted opinions from your family or bridesmaids.