Abby & Robby – A Today's Bride Family Affair
REAL WEDDING | AURORA
If you've been following our Real Bride Blogger series with Abby and Robby, you've probably been waiting to hear how their wedding was. We are so excited to share all the beauty and elegance of their wedding with you all! In this last installment of Abby's Real Bride Blogger series, check out her advice for the day of the wedding, special memories, and don't forget to watch their tear-jerking wedding video!
Abby is part of the Today's Bride family, so her wedding was extra special for us. But even with all the weddings we've seen, this beautiful union blew us away; we can't wait for you to see for yourself.
Congratulations Abby and Robby!
"Make a packing list for your big day, but don't wait until the night before to assemble it. Include some accessories for your detail shots, band-aids, and beauty products."
"One of the best pieces of advice I was given before my wedding day was to take a few minutes to myself before the day began. I would highly recommend taking 15 minutes with a cup of coffee and your thoughts to start your day!"
"Robby and I wrote letters to each other to be read before the ceremony – I didn't make it through the first line without crying. It was one of the best parts of our wedding day!"
"Our florist went all out making my floral dreams come true! I wanted the contrast between the pink and green to really pop, and she made it happen."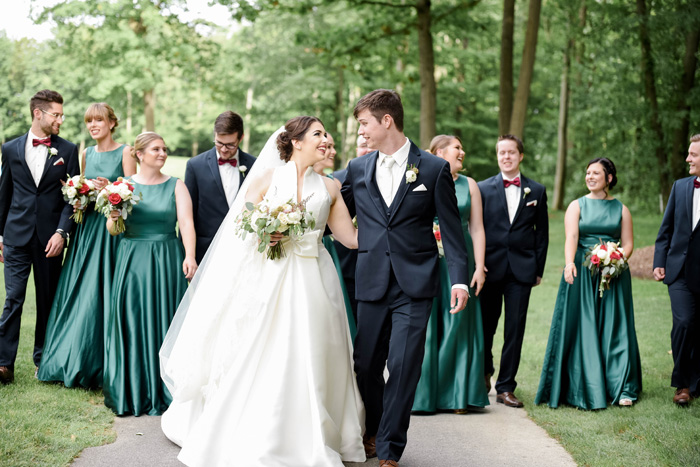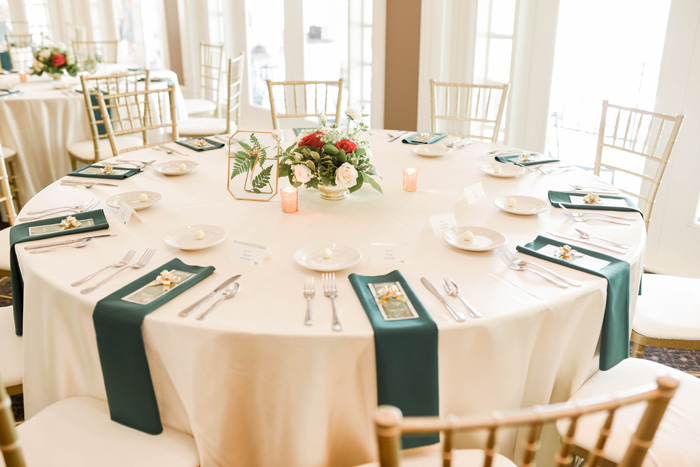 "Nothing will matter once you hit the end of that aisle. Keep this in mind as little things go wrong throughout the day. Robby's shirt ended up at my house, one of my plant urns broke, and our favors (picture frames) ended up being the wrong size for the photo booth strips. But those aren't the things I think about when I look back at our day – all I can see is my husband's great big grin as I walked down the aisle to him!"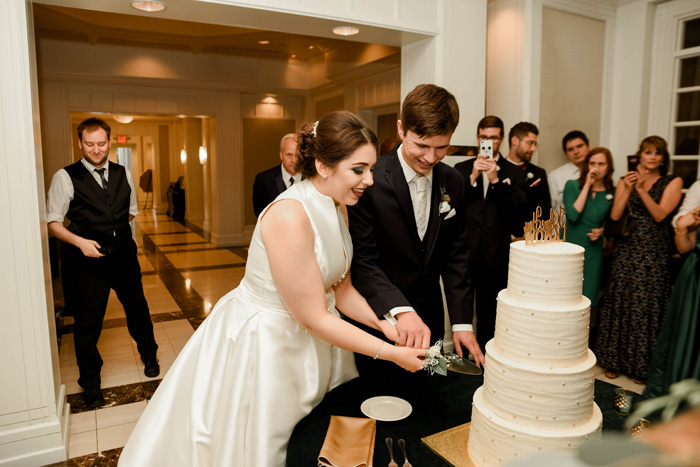 "My favorite part of the day was dancing the night away with our friends and family."
Abby & Robby // Barrington Country Club from Matt Reisinger on Vimeo.
Can you guys believe that I've been married two months? I'm flabbergasted by how quickly everything flew by. Since we got married, Robby and I had an amazing honeymoon, settled into our apartment, and  adopted the sweetest little puppy. We are LOVING the newlywed status! Let me tell you what: wedding planning is so much fun, but the months after the wedding are what make it all worth it. Coming home to my husband & fur son every night is the best feeling anyone could ask for. So a piece of advice: I thought I'd miss wedding planning when our day was over, but I'm feeling a happiness that FAR outweighs the whirlwind of cake tasting, trying on dresses, and bachelorette parties. Enjoy your time as an engaged couple, soak in the experience, and know it only gets better from here.
Xoxo (for the last time),
Bridal Attire & Alterations: All Brides Beautiful
Bridesmaids' Attire: Azazie
Cake: Even Batter
Caterer, Ceremony & Reception Location: Barrington Golf Club
Decor, Rentals, & Lighting: L'Nique Specialty Linen Rentals and Event Source
Entertainment: Marino Brothers
Florist: Diana Elizabeth Designs
Gift Registry: Bed Bath & Beyond, Amazon, and Target
Guest Accommodations: The Bertram Inn and The Aurora Inn
Hair Salon: Studio Wish
Invitations: Minted
Makeup: Hanna Moore Makeup
Men's Attire: American Commodore Tuxedo
Photo Booth: Premier Rentals CLE
Photography: Twenty Two Photography
Videographer: Elite Entertainment