Jackie & Nicholas – Rustic Tree Farm Wedding
REAL WEDDING | WADSWORTH
Jackie & Nicholas dated in high school and went their separate ways, than 10 years later found each other again and fell back into that sweet love! OH Snap! Photography beautifully photographed this country chic wedding, and it is perfect for any rustic wedding-loving heart!
Wedding Colors: Spa Blue & Brown
Wedding Theme: Rustic Country
How He Proposed:
"He cooked me dinner for my birthday. He was so nervous, I could tell something was up. He was pacing back and forth, waiting for me to be done eating. I was sitting on our living room floor in my pajamas, and he made me stand up! He gave me a card, I opened it and could only read the first word "Marriage" and I started to cry! He got down on one knee and asked me to marry him. Of course I said yes! Afterward he made me get dressed and had a party planned for us at a bar we like to attend – The Wolf Creek Tavern. It was the perfect proposal!"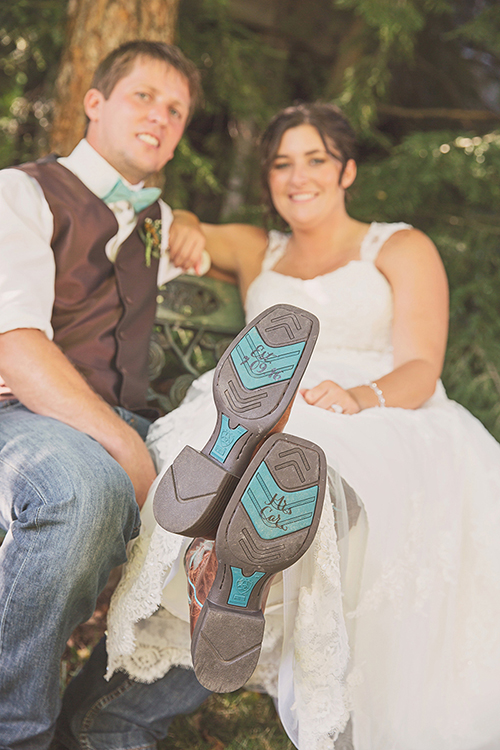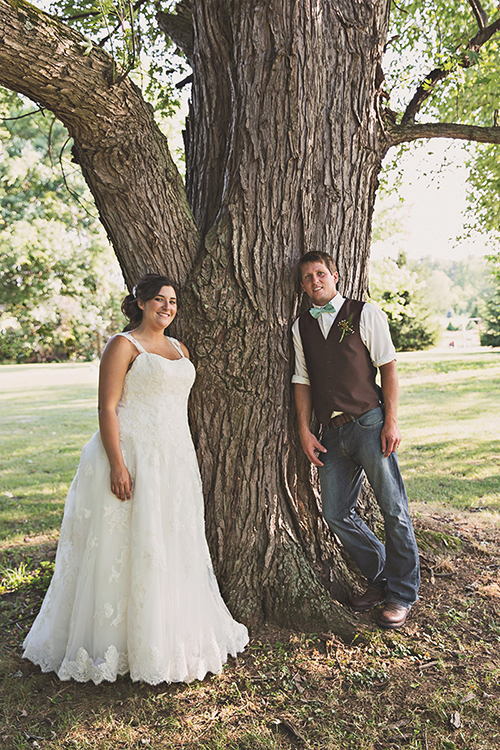 One of the Bride's bridesmaids could not make the wedding day because she was serving our country, so they got a life-size cutout of her in the bridesmaid dress & carried her around the whole night so she wouldn't miss out on the fun!
vendors who made it happen
Alterations: JMK Designs Beauty: PH5 Salon Bridal Gown: The Dress Bridal Boutique Bridesmaid's Gowns: David's Bridal Cake/Bakery: Laura Shipley Caterer: The Village Catering Company Ceremony & Reception Location: Riccardi's Tree Farm Decor/Rentals/Lighting: Borrowed Rentals, All Events Rental Florist: Pam Cole Invitations: Minuteman Press Photo Booth: InFocus Photobooths Photography: OH Snap! Photography Reception Entertainment: Norka Entertainment Registry: Bed Bath & Beyond Tuxedos: American Commodore Tuxedo