Lauren & Ryan – Cleveland Chic Real Wedding
REAL WEDDING | CLEVELAND
Lauren & Ryan are two Buckeye alumnus who tied the knot on a beautiful Cleveland day! When you combine a classic color palette & add some beautiful floral arrangements in a breathtaking venue, can you really go wrong? Not for these two newlyweds! This real Cleveland wedding was beautifully photographed by Malick Photo.
Wedding Theme: Classic & Chic
Wedding Colors: Navy, Pink, Gold, & White
Love the classically elegant look of this program? Paper Trails of Rocky River never disappoints!
Their Proposal Story:
"He proposed at the Chicago Botanic Garden near my favorite English Walled Garden on the day I turned my final portfolio for graduate school in. I did not want to go to the garden because I was driving back to Cleveland the next day and had to pack/clean/get my life together, but Ryan began cleaning while I was finishing up my work so I knew he was serious. It was a drizzly day, and he asked a woman to take our picture. He was so awkward about having our photo taken (I was in leggings and a sweatshirt so I was totally opposed to getting a photo), and in hindsight I should have known what was up! But the woman took dozens of photos, so we have the whole thing documented. It's pretty special."
Advice from the Bride:
"Take your time! And determine priorities at the beginning — for us it was the location, music, and flowers. Everything else will fall into place. We didn't sweat the tiny details, because the venue was show stopping. Plus, all that really mattered was that we were getting married and our closest family and friends were there."
Thanks to Malick Photo, the photography at this stunning Cleveland wedding turned out beautifully!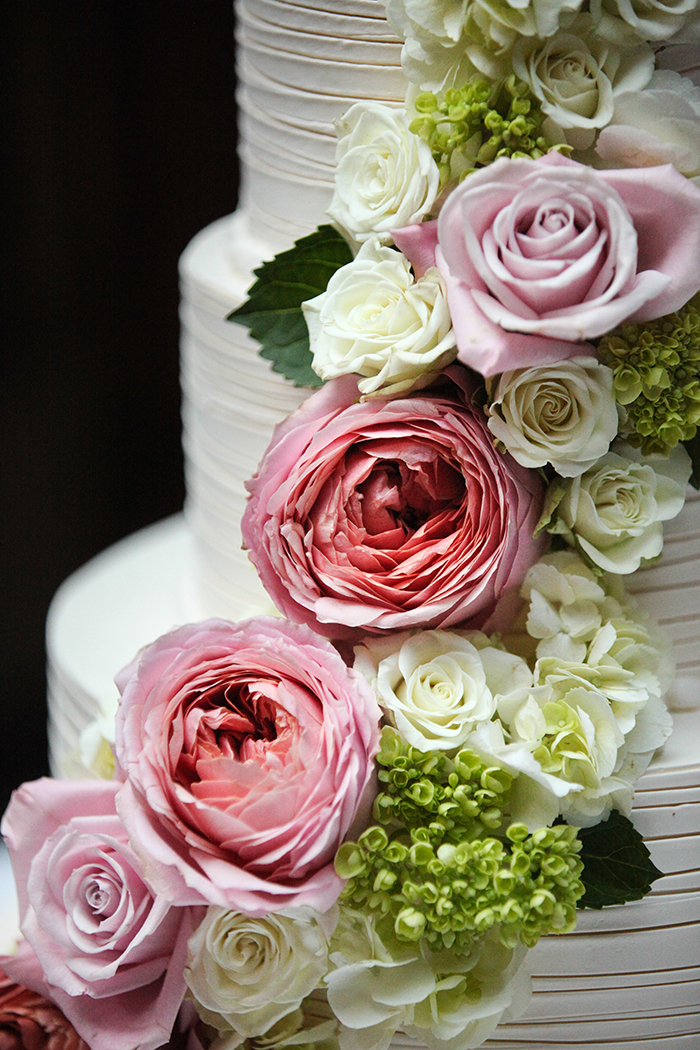 vendors who made it happen
Bridal Gown: All Brides Beautiful Alterations: Couture by Sadie Tuxedos: Calvin Klein Makeup Artist: Michelle Fobel Hair Salon: Revelations Salon & Spa Invitations & Stationery: Paper Trails of Rocky River Registry: Macy's, Crate & Barrel, Target Ceremony Location, Reception Location, & Guest Accommodations: The Hyatt Regency Cleveland at the Arcade Flowers: Lowe's Greenhouse Ceremony Musicians: Amethyst String Trio Cake: Wild Flour Bakery Photographer: Malick Photo Entertainment: TKO Entertainment Transportation: The Westside Shuffle