Jennifer & Jordan's Woodland Wedding
REAL WEDDING | NORTH OLMSTED
Weddings like Jennifer & Jordan's make it clear why fall dates are so popular. The chillier weather is perfect for cuddling up, and the flowers & foliage offer not only create stunning bouquets, but offer such a wide selection of complimentary color palettes! Jennifer is a bohemian bride goddess with a gorgeous flower crown, blush wedding dress, accented with deep purple bridesmaids gowns. This woodland wedding is rounded out with natural wooden accents, scenic wooded backdrops, and twinkling bistro lights. Scroll through these beautiful photos, captured by Jadie Foto, for fall wedding inspiration!
WEDDING THEME: Rustic Woods
WEDDING COLORS: Burgundy, Navy, & Gold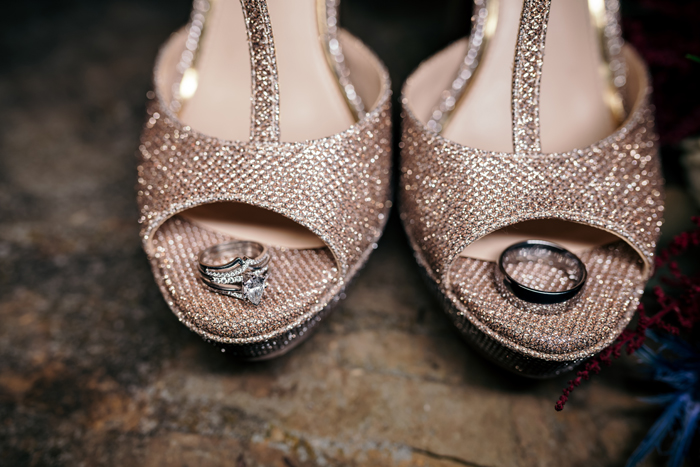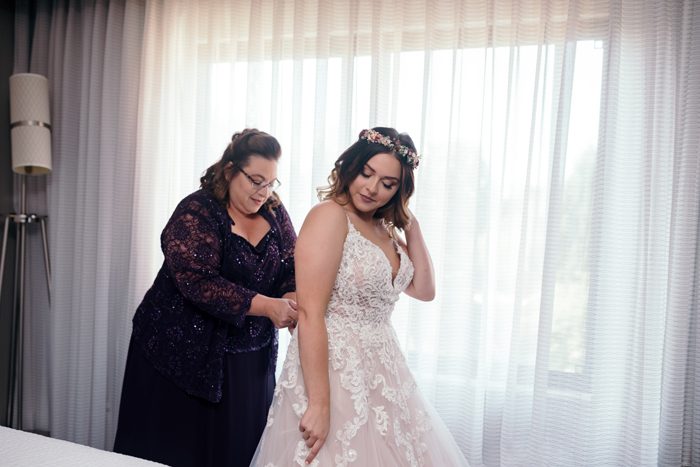 Advice from the Bride
It's really easy to get overwhelmed, so take everything day by day and really enjoy it. The day-of goes by fast and it will be amazing, so make every day leading up to it just as amazing.

These autumnal bouquets were expertly designed and crafted with unique flowers by The Garden by the 
Gate!

Love this cake? Recreate this look or use it as inspiration to design your own! Shop one of these talented, local
cake artists.
Bridal Gown Shop: Radiant Bride
Bridesmaids' Gowns: Show me your Mumu
Alterations: Liliana Guerrero Alterations Boutique
Tuxedo Shop: Tuxedo Junction
Hair Salon: Studio 122
Makeup Artist: Stephanie Zwolenik
Engagement & Wedding Photographer: Jadie Foto
Flowers: Garden by the Gate
Ceremony & Reception Venue: Springvale Golf Course & Ballroom
Ceremony & Reception Entertainment: Affordable DJs