Quiz: Where Should You Honeymoon?
Your honeymoon will probably be the most elaborate and extravagant vacation you'll go on. After spending the last year or so dedicating every minute of free time to planning an epic party, you'll need the time to relax. So where should you go? A coastal beach, secluded island, foreign and historic city? Take our quiz to find out exactly where you and your spouse should unwind.
Find Local travel agents:
Where do you like to spend your time off?
Describe what your perfect date looks like.
What will be the highlight of your honeymoon?
What will you find in your suitcase?
Where Should You Honeymoon?
New Orleans, Louisiana
New Orleans is the place of an all-night party with the personality to match. With a party like Mardi Gras, there is no denying that New Orleans is the perfect place for a newlywed couple who wants their start off their​ marriage with a bang!
Tonquin Valley—Alberta, Canada
This location is for the couple who loves adventure. The mountains that surround the valley are perfect for hiking and provide an amazing view for all to see. This place is great for any couple who want to experience nature together for their first trip as a married couple.
Honopu Beach - Kauai, Hawaii
With the sandy beaches and soulful waves, this location is fantastic for a couple who wants to relax together. If you want to cuddle on the beach with the love of your life to celebrate your new life together, this is the honeymoon location for you!​
Paris, France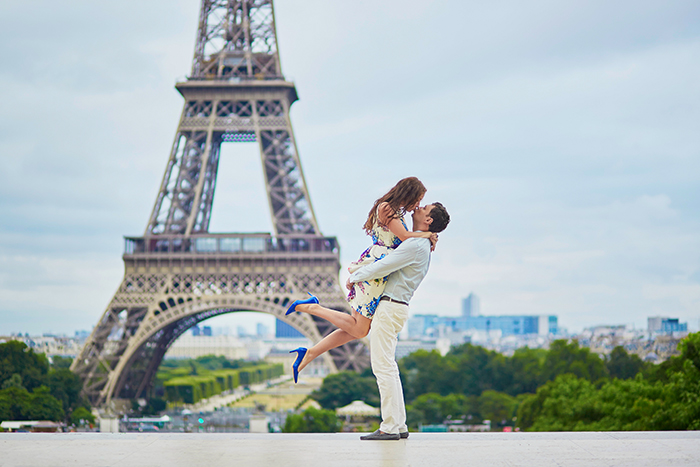 Paris is the place for hopeless romantics. With the cobblestone streets, outdoor cafes, and candlelit dinners by the Eiffel Tower, Paris is for couples who want to have a honeymoon straight out of the movies!