The Best Suits and Tuxedos For Your Body Type
The many options available for suits and tuxedos can be overwhelming, especially when you aren't sure which one would look best on you. Take a look at this blog to get fit tips and read on to find out which cut works best with your body shape!
Tall and thin
Most suit types will be flattering on this body type! Everything from the classic two-button suit to the formal tuxedo you'll look amazing! If you are a little self-conscious about how thin you are, try a double-breasted jacket. This style will add bulk to your body. Also, to make your shoulders look broader, add some padding. If you want to look a little shorter, try having a slight horizontal line pattern on the tuxedo.
Tall and Muscular/Big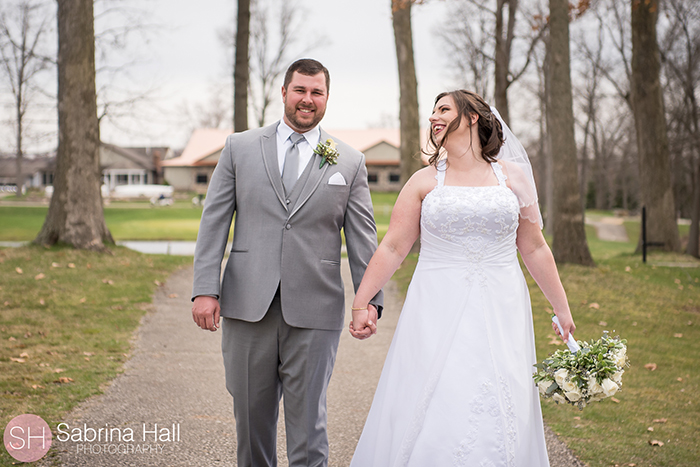 The best jacket for a slimming effect is the one button jacket! To have a further the thinning impact wear a slimmer lapel. A classic fit, one that is not close to the body, is also better for making the groom look thinner! A jacket that is tight may look ill-fitting instead of stylish. For your trousers, you can choose to have a narrowing effect, making your legs look longer and leaner!
Short and thin
To help elongate your body, try to stay away from the double-breasted jacket and jackets with more material than necessary. These styles will shorten your torso. Some rental places will offer slight shoulder pads, adding length to your body. A vest with a narrow tie with flat front trousers will further this effect. Lastly, a thin vertical stripe pattern will help you look taller! All these factors work together to help you look taller and not get overwhelmed by the fabric!
Short and muscular/big
To achieve a tall and slimming effect, use a shawl collar jacket with a narrow lapel. Try only to have one or two buttons, too.  You should avoid the double-breasted coat, as this will add bulk and help you look shorter. For your trousers, try to stay away from styles that flair out. Instead, a narrowing effect will help your legs look slimmer and longer. The goal of these tips is to help you get the length without the added bulk of the fabric.
---
We hope these tips helped this process a little easier for you. Remember, these are just tips. If you are set on a style, do not let this tips discourage you! You will look amazing on your wedding day either way. Need a little more inspiration? Check out our Pinterest Board for ideas!
Now that you know which type of suit to get, dress it up with pocket squares, boutonnieres, patterns, and more! Check out our tips here.