New Trends in Men's Attire
Unfortunately, men often get forgotten and overlooked during the wedding process – especially when it comes to attire. The wedding dress is iconic; finding the dress is one of the most special experiences in a bride's life. But it's the groom's day, too! When it comes to dressing the part, there are just as many trends in men's attire. Check out some of our favorites!
Hats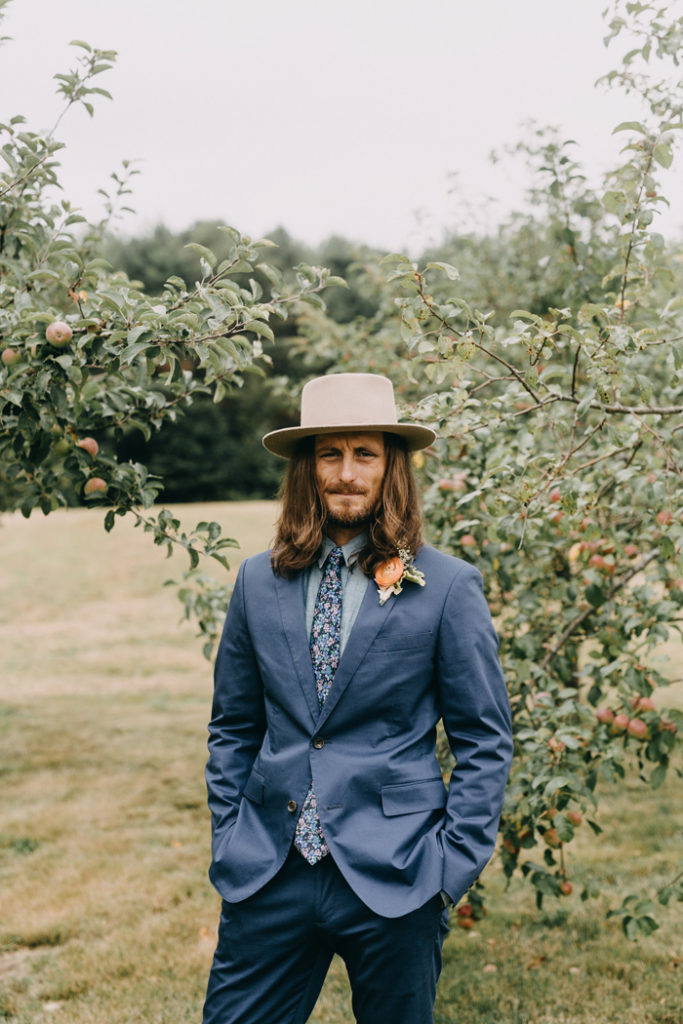 Men have a lot of options to accessorize their look. Think ties, tie clips, pocket squares, boutonnieres, watches, socks, shoes, and more! One item that has often been neglected in the past is hats. In 2019, however, we've seen a surge of this accessory popping up all over weddings! While some churches may prohibit wearing hats during the ceremony, that doesn't mean that you can't wear it during the photo ops or reception. Hats are a signature accessory that really conveys your personal style and look. From cowboy hats to baseball caps and fedoras to wide-brim, you can find one that is sophisticated, edgy, cool, retro, or stylish.
Mismatched Grooms
While mismatched bridesmaid dresses have been popular for years now, groomsmen are starting to get the hint. While we suggest staying in the same color scheme – like doing shades of blue or gray – it can be fun to let your guys choose their own look! Not only will they be comfortable, but the pictures will be appealing and diverse rather than monotonous. Combine long ties and bow-ties, suspenders with jackets or vests, and stripes with chevron patterns! Just be sure the groom has one significant feature that the groomsmen do not. Wearing a suit jacket or a black suit while the groomsmen are in gray will ensure the groom stands out and draws your guests' eyes.
Take this quiz to find out exactly what you should wear to your wedding!
Mixed Material Rings
Your wedding ring is the one piece of jewelry that you will wear your entire life. You may buy yourself or be gifted with a replacement on your 10th or 20th anniversary. But for the most part, you will wear the same ring every day. Choosing just one style to match every look – from business casual to attending a game to traveling on vacation – can be nearly impossible. That's why mixed materials have become so popular. Adding a turquoise inlay to your platinum band, or a row of diamonds in your wooden band makes your ring more adaptable to any circumstance. Plus, you can customize it to fit your style. Not a big fan of gold but want your ring to match your fiances? You can incorporate a small line of gold into your matte black ring. Your favorite piece of jewelry will be one-of-a-kind and on-trend.
---
Find Local MEN'S ATTIRE SHOPS
---
Color & Pattern
Kate Romenesko Photography

Photography34
This trend is not for the meek of heart! You must be bold, confident, and stylish. But if you choose to embrace this trend, we promise you will make a lasting impression and wow your guests.
Combining patterns has been a no-no in the past. In recent years, fashion's biggest trend has been to break the rules. You'll often see women walking the streets in a polka dot shirt and striped skirt and killing it! Now, men's attire is getting in on the craze, too. Dress up your look by using checks with floral patterns, chevron with dots, or stripes with geometrics. Want to start off with something a little less dramatic? Choose a solid color shirt with a patterned tie!
Statement Suits
Catherine Hall Studio

Emily Wren Photography

Leslie D Photography
Patterns and colors aren't only to be worn on shirts, ties, and pocket squares, though! And who says only the bride can wear white? From tweed to checked to pinstriped suit jackets, to emerald, ruby, or even pink suits, to a formal white tux, grooms are stepping it up a whole other level with statement suits! The key to pulling off one of these looks is confidence. While making sure it fits perfectly and fitting in with the venue and theme are important, confidence is the must-have accessory for these outfits. Otherwise, you'll look and feel out-of-place and uncomfortable.
---
It's your day, too. Feel like the best looking man in the room by incorporating one of these new trends.
Find Local MEN'S ATTIRE SHOPS