1920s Theme Wedding
This decade is off to a ROARING start, and we predict that the 1920s theme will be a hot one the next few years. There's no better party to try to replicate for your wedding than one thrown by Jay Gatsby! Incorporate the elegance, luxury, and glamour of the art deco era into your wedding with these ideas.
Invitations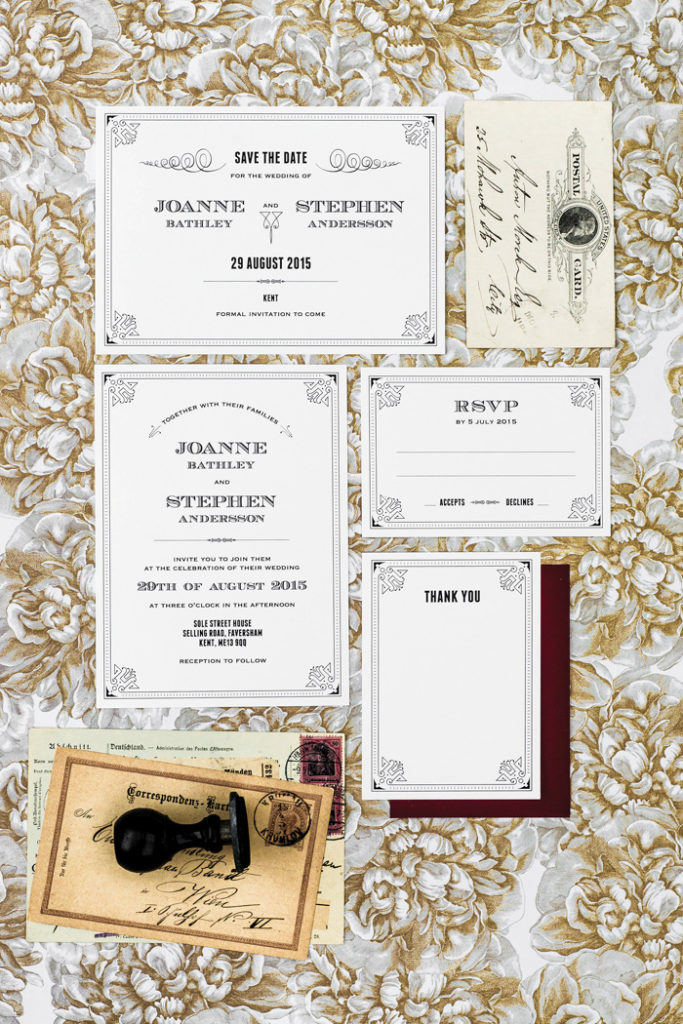 Let your guests know what to expect at your wedding with an art deco style invitation. While it's not appropriate to point out dress code, we think you could make an exception if you want guests to dress on theme. Your save-the-date, bridal shower invite, and wedding suite don't all have to match. But, they should have a consistent theme or look to them. That's pretty easy when it comes to a 1920s theme! You don't have to go over-the-top. Just add an art deco font, swirling borders, or gold foil.
Find Local STATIONERY EXPERTS:
Attire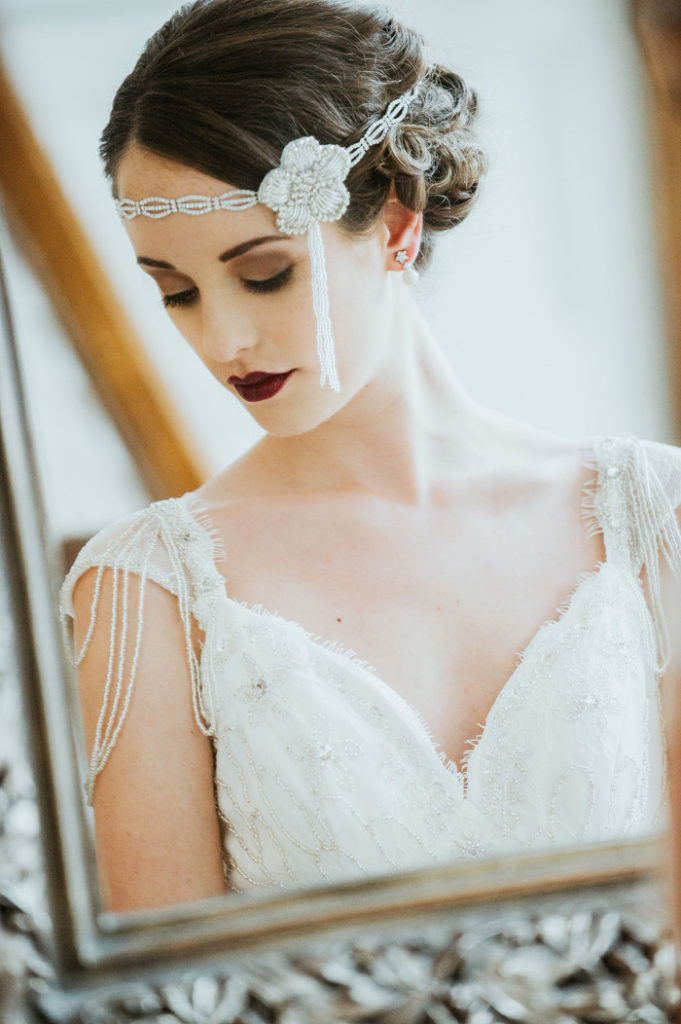 Change into a fun and flirty reception dress, or be bold and daring in a 20s themed wedding dress the whole night! Feathers, fringe, symmetrical lines, pearls, gloves, and head pieces complete the look. You can even provide headbands and strands of pearls for your female guests, and fedora hats for the men. They're great favors for your guests and will help set the mood. Or, include them along with feather boas, satin gloves, and old cameras as props for your photo booth.
Decor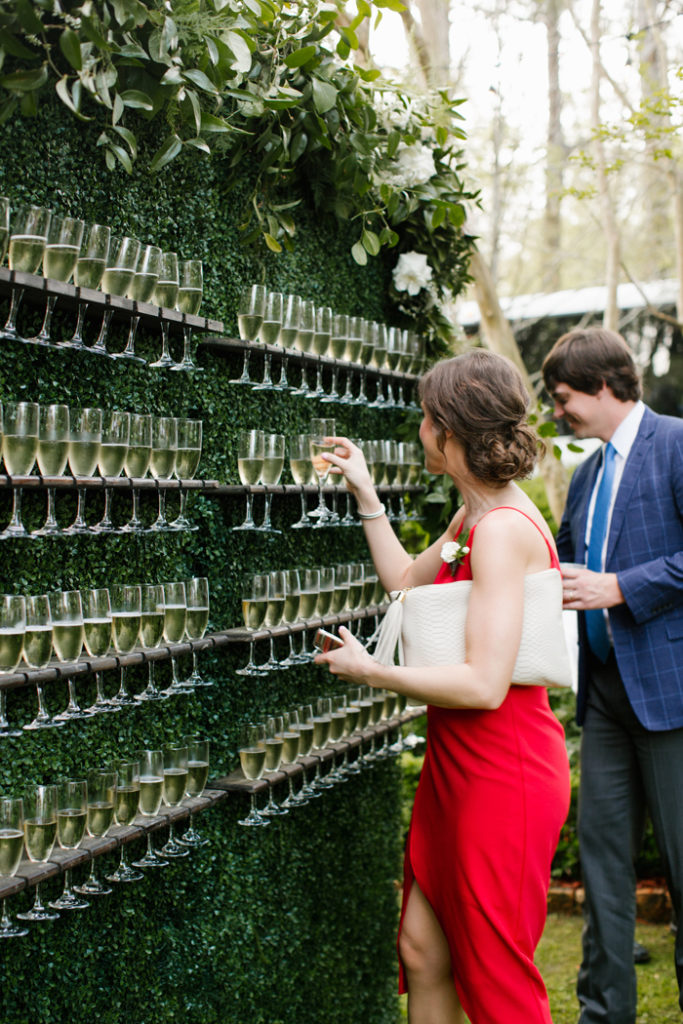 Gatsby-esque decor exudes class. Champagne pyramids made from coupe glasses, signature cocktails reminiscent of speakeasies, and faux feather centerpieces nod to both the elegance of the 1920s and the prohibition period. Consider a wall of champagne flutes or have someone walk around serving signature cocktails with fun names like Prohibition Punch or Art Dec-Old Fashioned. Have a copy of the Great Gatsby as your guest book and ask your guests to enter through a hidden door or give a secret password to make your wedding a must-attend event!
Bridal Shower or Rehearsal Dinner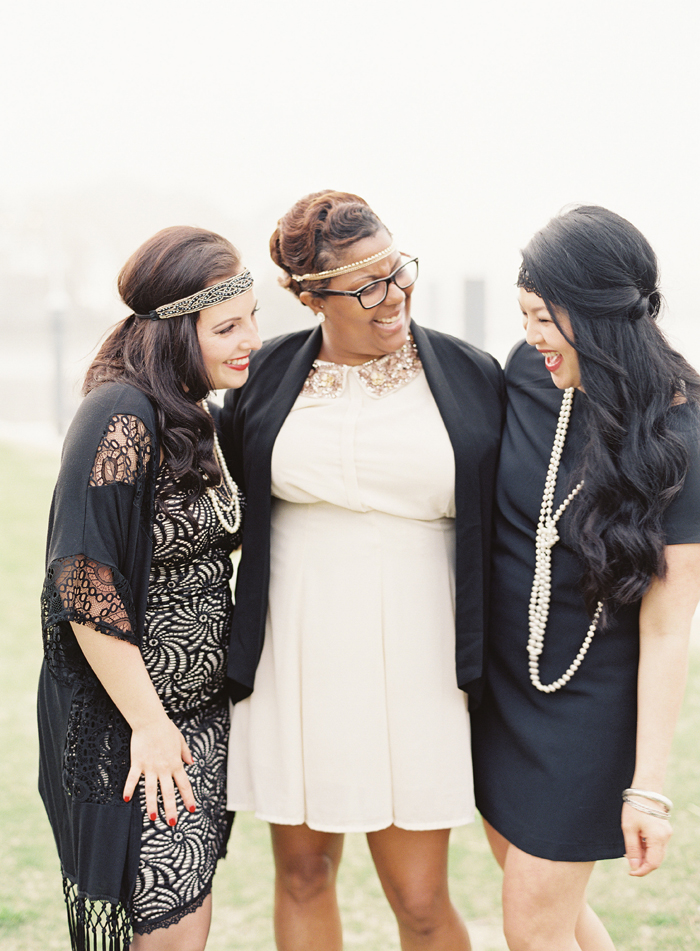 Don't want to commit to this theme for your wedding but think it's fun and playful? Host a 1920s themed bridal shower, bachelorette party, or rehearsal dinner! Guests can dress up without feeling silly at a formal wedding. Like we mentioned before, you can serve a special cocktail and offer fun accessories. But because it's a smaller crowd, you won't have to stretch your budget which allows you to get more creative.