Our Favorite Photo Booth Props
Most photo booth companies provide props for your guests to model in their photo strips. But if you have the option to choose your props or decide to provide your own, check out some of our favorites!
Funny
Star-shaped sunglasses, feathery boas, Viking hats, tiaras, mustaches – the options are endless! Your guests will have so much fun combining different accessories to create crazy costumes. Collect a varied array by visiting costume stores right after Halloween (to take advantage of the sales!), garage sales, and kids' dress up clothes.
DIY
Dominique Bader Photography

Rima Brindamour Photography
If your full-time job, planning a wedding, and making time for your fiance, friends, and family isn't enough, you could make your own props! Pay a fee to download designs, or buy scrapbook and construction paper to assemble your own. Don't forget sticks to attach for easy posing! Mustaches, bows, lips, and hats are great options as they're easy lines to cut and are super cute.
---
Find Local PHOTO BOOTH COMPANIES:
---
Life-size Figures
Kay Photo + Design

Danger Booth
Printing off life-size cut-outs of the bride and groom allows your guests to pose with you even if you're out on the dance floor! Or, provide giant replicas of their face so guests can show their "team bride" or "team groom" loyalty. If you have a renowned pet that couldn't attend or a love of animals, a famous band, or certain celebrities, you could even have an array of their faces, too! Your guests will have proof that Taylor Swift really was at your wedding…just not in person.
Get tips on personalizing your photo booth!
Lounge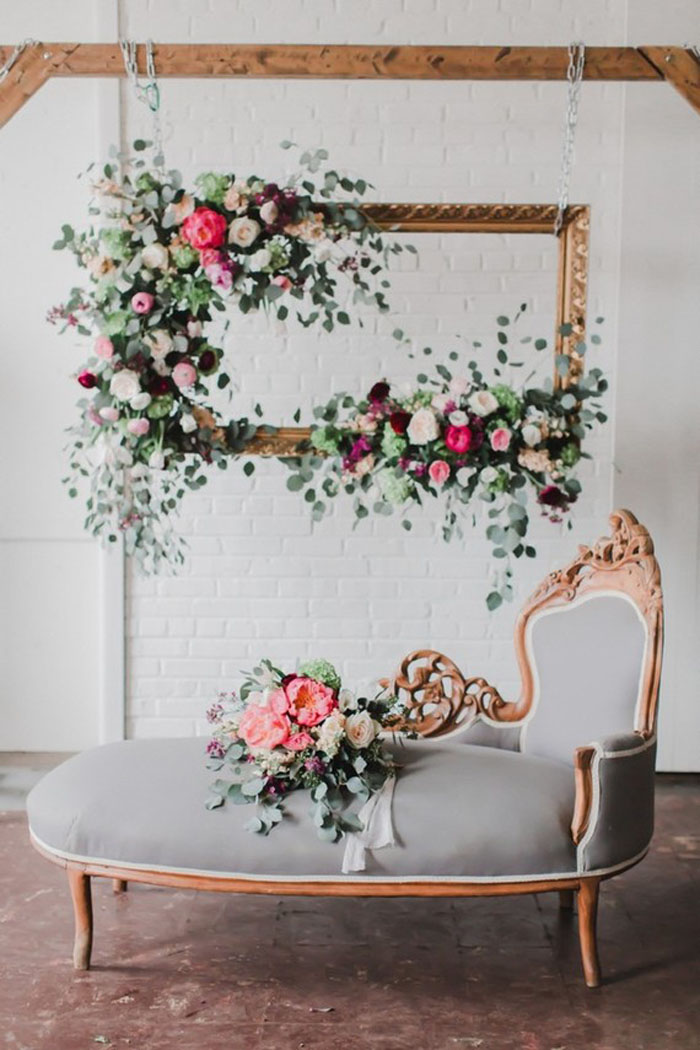 If you want a more elegant feel to your photo booth, create a lounge space. Set up a nice couch with marquee light-up letters spelling love. Or hang wooden swings and wrap ivy around the ropes. You could even get throne-style chairs and provide scepters and crowns! Get the entire party together for a group photo or pose one at a time. What's great about lounge spaces is that guests can be as creative or casual as they like. 
Green Screen/Backdrop
Green screens and backdrops can be combined with props or stand on their own. Put on scuba gear and go to space, or don a beret for a photo op by the Eiffel Tower! There are so many combinations and your abs are guaranteed to get a workout from laughing so hard. If you're afraid the vibrancy of a green screen will disrupt your decor, rent or create a backdrop instead! Hang sequined linen, get vinyl printed with your monogram, get a flower wall, hang ribbons, or create a cool lighting feature!
---
Find Local PHOTO BOOTH COMPANIES:
---
In the age where posting to Instagram is the only way to prove you went somewhere, it seems like a major faux pas to NOT have a photo booth at your wedding! Choose a fun selection of props for your guests to create the perfect memento of your wedding. 
For more reasons why photo booths are a MUST at your wedding, check out this blog.