Gina and Vinny – A Backyard Wedding Full of Rustic Romance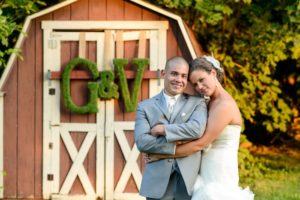 Gina & Vinny's wedding is a true testament to the love shared between them. The blend of rustic decor and funky footwear combined with a sprinkle of love in the air set the perfect setting for a romantic backyard wedding in Youngstown. This gorgeous wedding was captured perfectly in each beautiful shot by We've Got Something Special Photography.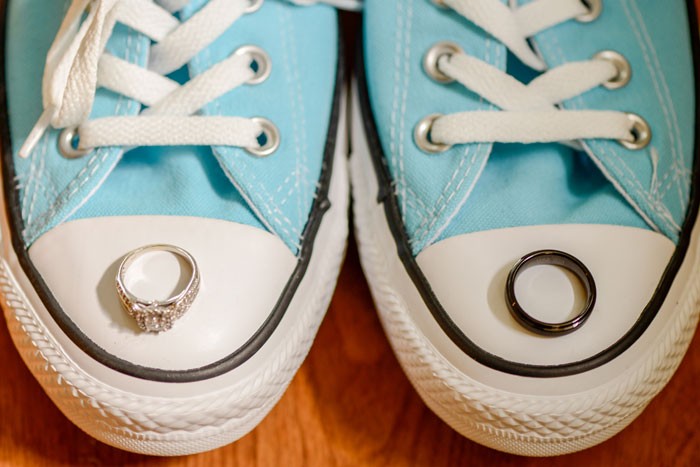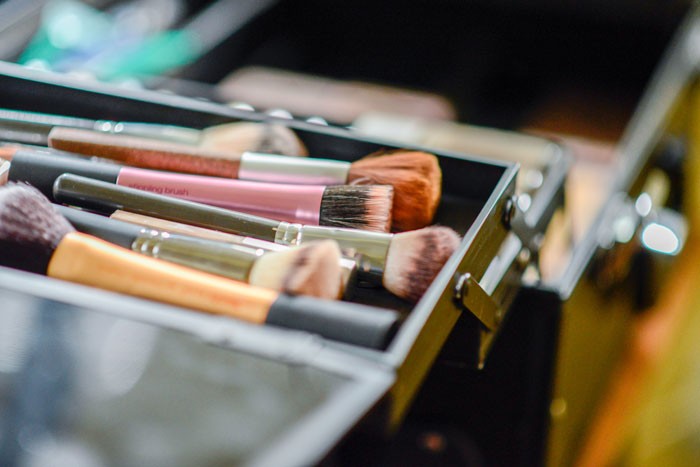 Wedding Theme: Glam meets rustic Wedding Colors: Soft, light shades of purple & green
From the bride: "Almost all of the decorations were DIY projects my sister and I created. That includes the centerpieces, table runners, chalkboard signs, wooden stump cake stand, the large 'moss' covered letters that hung on the barn, the card box and my belt….
Instead of a candy bar, we did a cookie table(s). My husband, along with our families, baked 80 different kinds of cookies and spread them over four, 8-foot tables for guests to indulge. We also provided white Chinese to-go containers for guests to bring home some of their favorite treats at the end of the night."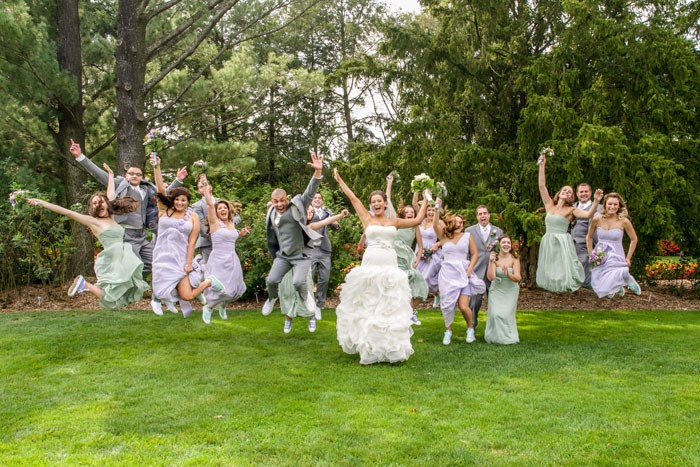 From the bride: "To make everyone a little more comfortable, the entire bridal party wore Chuck Taylors. (I wore light blue, my husband and groomsmen wore white, the bridesmaids wore light green and the junior bridesmaids wore light purple). We also provided flip flops for guests to change out of their heels for the dance floor, and then take home at the end of the night."
Advice from her: "Start DIY projects way earlier than you think you have to and don't start too many at one time."
Advice from him: "Enjoy the night! It's supposed to be a fun celebration. When the day comes, just go with the flow and don't stress about the things that will go wrong. No one but you and your bride will know they are going wrong."
You can find more photos of this gorgeous wedding, right here.
Get Their Look
Accessories & Jewelry: Macy's Beauty: Permanent Cosmetics & Makeup by Karisa Tondo-Kramer Bridesmaids' Gowns: Bill Levkoff Cake/Bakery: Giant Eagle Caterer: Tringheses' Cornersburg Italian Specialties Ceremony & Reception Location: Family Backyard Ceremony Musicians: The bride's nieces sang "The Irish Blessing Song" Decor/Rentals/Lighting: Tri-Son Tent Rentals / T.R. Party Centre Invitations: The Wedding Paper Divas Photo Booth: ShutterBooth Photography: We've Got Something Special Photography Reception Entertainment: The Music Man DJ Registry: Bed, Bath & Beyond / Macy's Transportation: Fab Limousine Tuxedos: Tuxedo Junction Videographer: Perfect Day Films