Pretty as a Peach Styled Shoot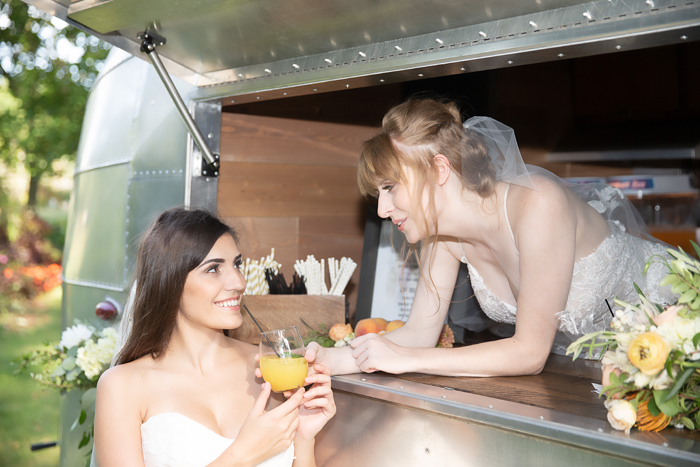 STYLED SHOOT | WAYNE COUNTY
Whether fall, spring, summer, or winter, peach is the perfect color for any wedding, no matter the season! We love how versatile and complementary it is, as it can blend with almost any color scheme or set the entire theme, as it does in this styled shoot. Using hues of blush and gold to bring out it's many shades – plus adding accents of its fruit namesake – we think every aspect of this wedding is "just peachy." Completely imagined and designed by some of the area's best, this impressive styled shoot showcases the elegance, talent, collaboration, and professionalism you can expect from Wayne County's wedding vendors.
WEDDING COLORS: Peach, Orange, Ivory, & Emerald
WEDDING THEME: Just Peachy

These gorgeous bouquets by The Bouquet Shop used shades of white, pink, and greenery to make the orange and peach stems pop!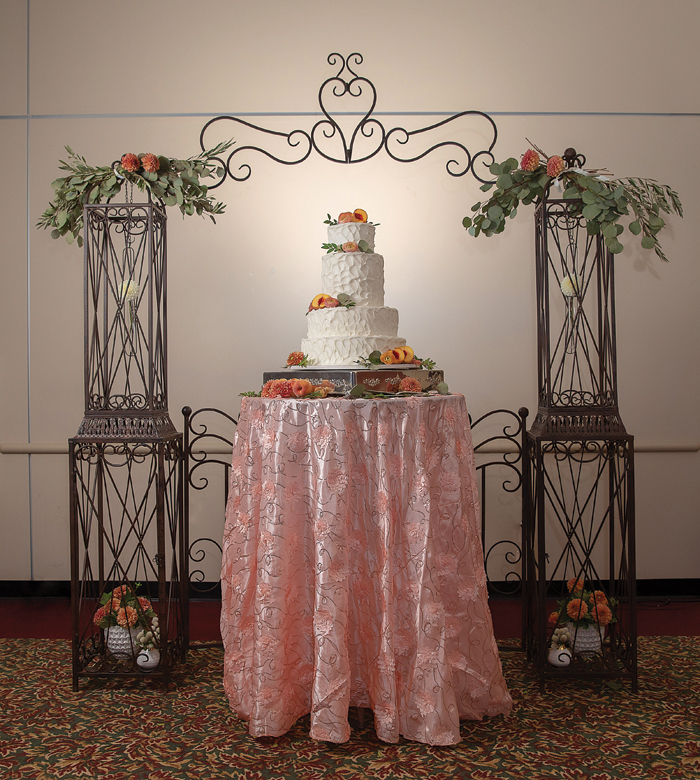 Buehler's provided the cake and catering for this styled shoot, using food stations to customize the menu on-the-spot!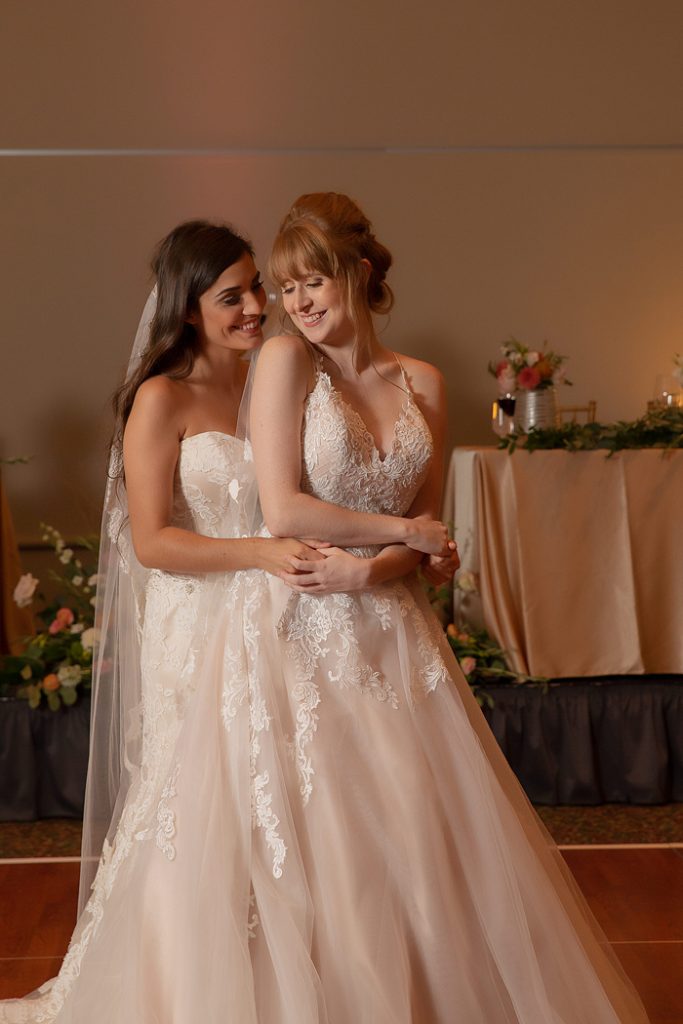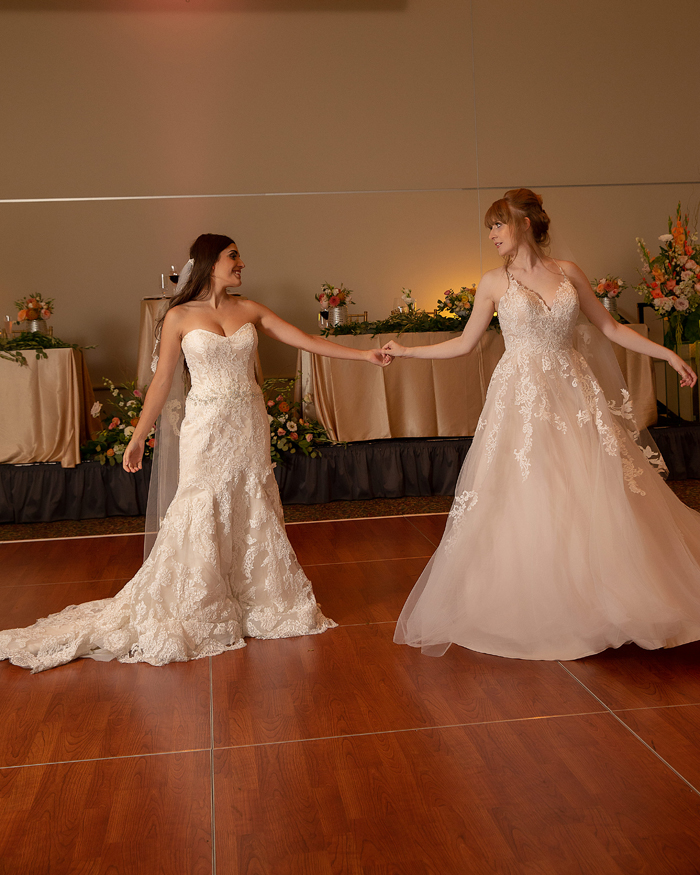 The romantic and dreamy brides' dresses – both flowy and slim-fitting – were provided by Lavender Bridal Salon, as were the bridesmaid dresses!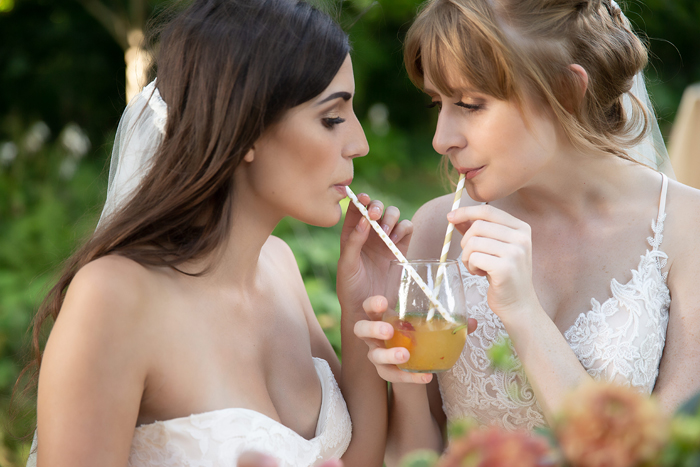 Bar Service: Rosie Camper Bar
Bridal Attire & Accessories: Lavender Bridal Salon
Cake & Catering: Buehler's
Floral Design: The Bouquet Shop
Furniture, Decor, and Lighting: All Events Rental
Photography: OH Snap! Photography
Stationery: Pink Tomato Creative
Venue: Shisler Conference Center