Tips for Planning a Christmas Proposal
Christmas is the most wonderful time of the year… it's also the time of year where most couples get engaged! If you're planning a Christmas proposal, there are a few things you need to keep in mind!
Planning is key.
You must plan very far in advance to make this day perfect. You'll need to get the engagement ring weeks or even months before your proposal to ensure that it's in on time. Give yourself enough time to beat the holiday rush. Keep in mind that the holiday season is the most popular time to propose – and Christmas Day is the number one proposal day of the year. Don't wait until the last minute to start planning.
Know your sweetheart.
Christmas proposals don't have to be huge events for them to be romantic. If your fiancé-to-be is more low-key, consider proposing while decorating your Christmas tree or baking Christmas cookies. If they're family-oriented, propose in front of all her loved ones on Christmas morning.
Any proposal should be creative and personal. When you plan to propose on a national holiday, you should really get imaginative. Visit a Christmas Tree Farm and get down on one knee. Hire a horse-drawn carriage to show you all the holiday lights. You only have one shot at this. No matter what you decide to do, make it a moment she will never forget.
It's important to know what kind of ring your bride-to-be likes. Visit her Pinterest when she's not looking. Trust us, she's saved some pictures of what she likes. Listen to her not-so-subtle hints about hoping to have professional photos taken of the moment you propose or how she wants her nails to be done. Ask a friend to take her to a salon the day of or day before to make sure she's ring-selfie-ready. Again, this is a popular proposal time, so if she wants a professional photographer there, be sure to book early.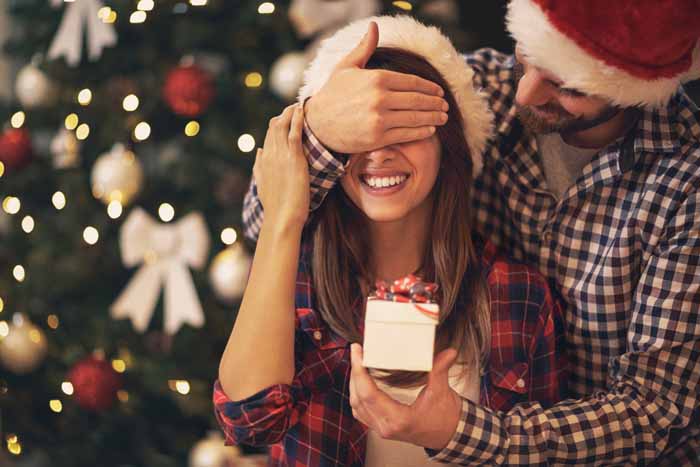 TAKE ADVANTAGE OF THE SEASON.
Christmas is the perfect time for romance. 1) It's the perfect weather for snuggling up with your loved one by the fire. 2) There are so many fun activities like going ice skating, tobogganing, or building a snowman. 3) The lights create a beautiful atmosphere. 4) And finally, every Christmas movie ends with a happily ever after! Take advantage of the romance by incorporating some of the holiday spirit into your proposal!
The first thing you have to decide is whether you'll propose around Christmas time, or on Christmas Day. If you just want to embrace the holiday season, consider proposing while ice skating, picking out your Christmas tree at a Tree Farm, decorating your tree, building a snowman, or seeing the Christmas lights! These are all beautiful settings for a Christmas proposal! You may even want to arrange a run in with carolers or hire a horse-drawn carriage to show you the sights of the city.
If you decide to propose on Christmas Day, decide whether you want to do it when it's just the two of you or when your families are around. One great thing about a holiday proposal is that it's easy to include your family rather than Skype or FaceTime them after the event. You can propose by wrapping the ring as a gift, hanging the ring with a ribbon on the tree and saying there's a special ornament for her to find, putting it in her stocking, or simply getting down on one knee after the presents are opened. Regardless of how you do it, we guarantee this will be her favorite present of the day!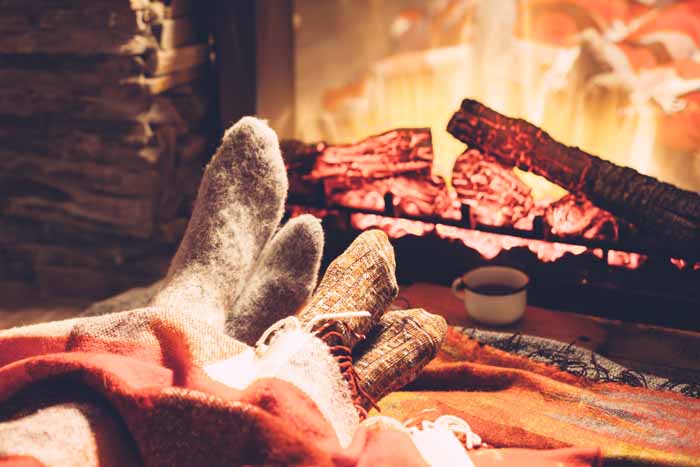 Have a backup plan. 
Keep in mind that planning to propose on Christmas does run the risk of being upstaged. If you're proposing in a public place, be prepared to have a backup plan in case someone beats you to it. You wouldn't want to pop the question 5 minutes after another couple just got engaged, would you? In case that does happen, have a contingency plan – like having a homemade dinner by the fire.
---
While every proposal requires a lot of planning beforehand, this is especially important on a holiday proposal. While they are guaranteed to be romantic, they risk being expected. There are a lot of variables that are hard to plan for that you must be prepared for in advance, but if it's done right, there is nothing more romantic than a Christmas proposal.
Now that you're engaged, this blog can help you out with what comes next!