How to Maximize your Venue's Decor
You've looked at locations high and low and you can finally say you've found the wedding venue of your dreams! Now what? It's time to figure out how to use your creativity and what your wedding venue offers to create a picturesque day. Here's what we suggest to make sure you're getting the most out of your location!
Use what they already offer
Does your venue have beautiful archways? Don't cover them up! Emphasize them with fantastic lighting and your guests will be in awe. Maybe there is a rooftop overlooking the city. Use it during your cocktail hour! Find the defining feature of your venue and show it off. Not sure what makes your venue so special? What did your eyes immediately go to when you first saw your venue? The feature you noticed first is what others will see first, too.
Look at other weddings held there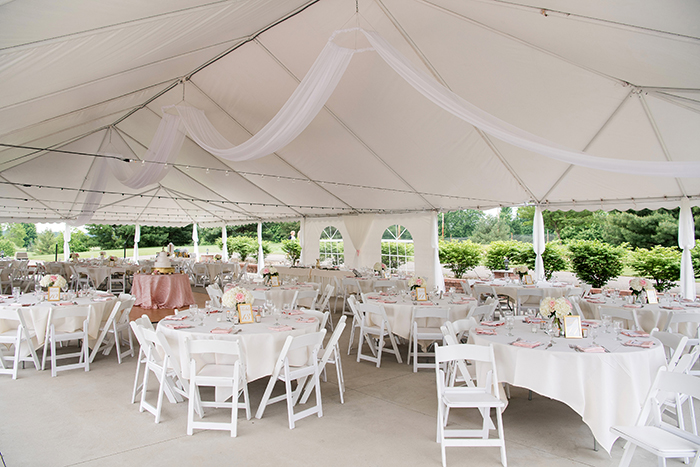 What better way to know the different looks your wedding venue can portray than seeing how it's looked in the past? Most venues have galleries of past weddings. Check out the Real Weddings on Today's Bride to see if your venue is featured in any! Take a few minutes to see the other weddings and get inspired. This can show you how couples used decor to enhance their night. Maybe you aren't sure about having greenery lining the aisle, but now you know it will look amazing because of another wedding held there. Try not to feel like you have to live up to these expectations. Use it as a guide, but you can certainly stray where you feel is right!
Think outside the box
Don't feel limited by what you feel is expected out of your decor. You don't have to have round tables and folding chairs if that is not what you like. Rental companies have other options, just ask! Think about the theme of your wedding and let your imagination take you from there. We recommend looking at Pinterest. As long as you let your heart do the choosing, you will not be missing out on the greatness of your venue!
Keep the aesthetic in mind
Don't try to force a theme if the location doesn't match. If you want to have an urban, chic affair, a rustic barn isn't the choice for you. Every venue is so beautiful, it's easy to get lost in the romance of the place. Remind yourself, is this place really right for my wedding or am I losing sight of what I want? If there are portable features – like plants or furniture- that don't match your aesthetic, ask the venue about moving them. If permanent elements clash with the picture in your mind, rethink the venue.
Put a little "you" in it
If you forget to put your personal touches, your venue will be missing out. At the end of the day, nothing will have your venue looking better than your input. If you love copper, use it! If you think candles are romantic and cozy, add a few. The personal touches you have in mind will make your venue that much more beautiful. Your guests will see your flair around the room and it will make the occasion even more special. 
---
If you haven't found a venue yet, take our quiz. Get advice from real brides searching for their venues with our Real Bride Bloggers!