Groomsmen and Best Man Gifts
Your groomsmen are the best men you know. And your best man is the best of the best! They've stuck with you through it all. They were probably there when you first met your fiance and may have even helped you plan the proposal. You want them to be there when you say "I Do." Show them your appreciation with groomsmen gifts. Check out some of the most popular options!
Flask
Whether bridesmaids or groomsmen, anyone can appreciate a flask – especially if it's engraved! For example, you can add their monogram, name, or role in your wedding party to make it extra special. They'll have a great time sneaking drinks from it throughout the night, even if you have an open bar.
Beer Mug
These groomsmen gifts have all the benefits of a flask without having to hide it! Your guys can use it at the reception and everyday after. Get a funny quote – like "Shut up, liver, you're fine" or "Beauty is in the eyes of the beer-holder – printed on it so they can use it for any occasion.
Pocket Knife
It's always convenient to have a good-quality pocket knife on you. Shop options that have a corkscrew, bottle cap opener, and/or screwdriver. A nice wooden cover with their last name burned into it make this piece not only useful, but a sentimental heirloom they can pass down to their kids, nieces, or nephews someday.
Whiskey or Bourbon Glasses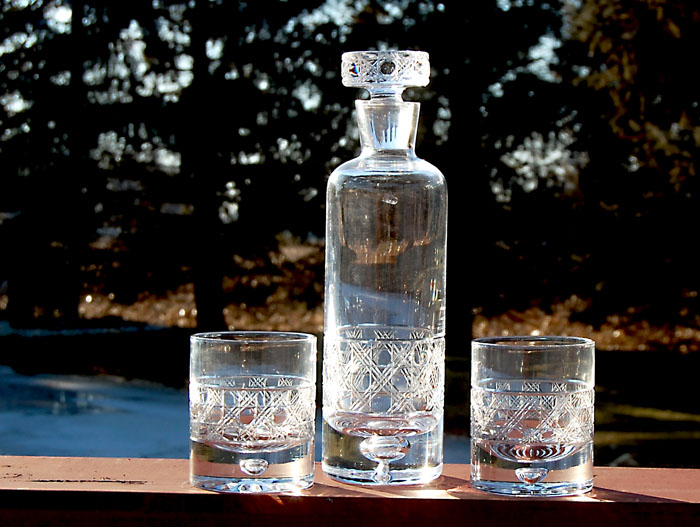 If you or your groomsmen prefer liquor over beer, consider engraved or hand-crafted crystal decanters or glasses. Bring a bottle of bourbon or whiskey to share. That way, they can put use to their gifts right then and there! A cool engraved design or colored glass make this unique gift one-of-a-kind.
Leather Wallet
A leather wallet will never go out of style, which is why they make the perfect groomsmen gifts. If you're ordering them online, check where they're being shipped from. If they're made anywhere outside the USA, they may not be made to fit American dollars, which can be quite annoying. Be sure that it has spaces for credit cards and an ID, and keep them folded to help maintain the shape.
Cigars or Cigar Box
If you or your friends don't typically smoke, this probably isn't the gift for you. However, cigars are traditionally smoked to celebrate a big occasion, like the birth of a child or a wedding! Say goodbye to your bachelor life with a Cuban or Nicaraguan cigar. Your venue probably won't allow you to smoke them inside, so head outside before lighting up.
Grooming Kit
Luxury shaving cream, a blade, nice razor, skin oil, or beard pomade will ensure that your boys are looking their best on your wedding day. Even better, hire a barber to come in and give them a close shave in-person! Your skin will feel super smooth for that first kiss as husband, and your groomsmen will be grateful to you every time they use this gift.
---
Your boys threw your bachelor party, will stand by your side as you say "I Do," and have supported you every step of the way. They are your best friends! Therefore, say thank you with a meaningful gift they'll love.