Ultimate Stress Relievers for Wedding Planning
Wedding Planning is stressful. There's no denying it. And we all know how stress can wreak havoc on our bodies! Breakouts, weight gain, mood swings, and irregular sleeping habits make for an unhappy bride. Take advantage of as many of these stress relievers as you can!
Spa Services
Mani/Pedi
Unless you have extremely ticklish feet, you probably love getting mani/pedis. Who doesn't love to just sit back and relax while someone massages their hands and feet? You'll emerge with soft and supple skin and will (literally) be able to put your best foot forward.
Massage
The ultimate de-stresser, a massage will rejuvenate you mentally and physically.  Not only will the tension leave your shoulders, back, and neck, but you'll have a clear mind. It's also a great time for a power nap!
Facial
If you want a break from wedding planning that will also help you look your best on your wedding day, choose a facial! Your pores get clogged daily with dirt, oils, sweat, and bacteria. When you're stressed, you'll break out even more! Deal with this by scrubbing off the dead skin cells and clearing out those clogged pores. You'll leave the spa feeling like an entirely new woman!
Blowout
A blowout is a great stress reliever if you want something quick. With only a 30-45 minute duration, it's the perfect amount of time to refresh your mind and walk out with a new found confidence!
Check out some of these amazing beauty professionals to book your appointment!
Read a good book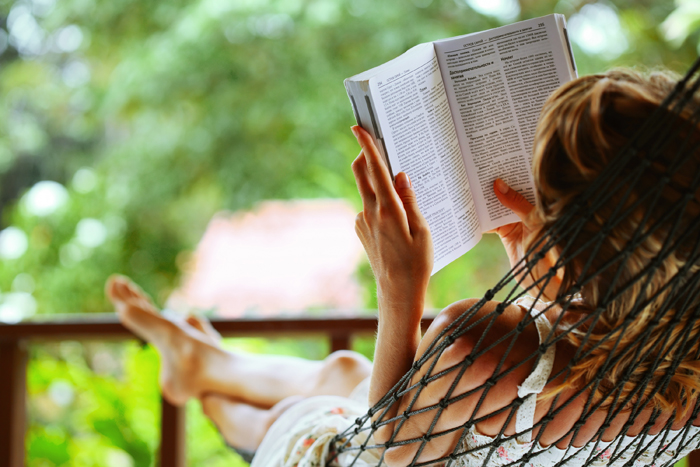 Books offer an amazing way to escape your reality. Take an hour or even just enough time to read through one chapter. Place yourself in a different time or perspective and forget your worries. When you decide to get back to work, you'll feel a new sense of purpose and motivation!
meditate
Meditation may seem scary or confusing to you if you've never tried it before. You may think it has to do with religion or hypnotism. In reality, meditation is simply a time to reflect and focus on your inner self! Sit in silence for 10 minutes and focus on your breathing. Inhale for 5 counts, hold your breath for 5 counts, and exhale for 10 counts. If you're feeling ambitious, try a visual meditation, where you envision light healing you, stress leaving your body in the form of smoke, or floating through space. It's remarkable how light you'll feel when you're finished.
exercise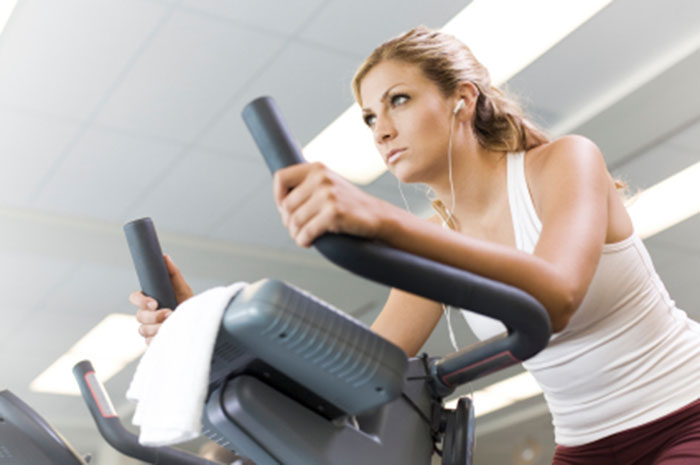 Most of us only exercise in order to lose weight and look good in our bikinis. However, exercise is a great way to relieve your stress and focus on something other than wedding planning! Push and challenge yourself to achieve new goals and sweat away your stress. Exercising has so many benefits to your mental and physical health. Developing a habit of exercising when you're stressed will impact your life in the best way.
Take a walk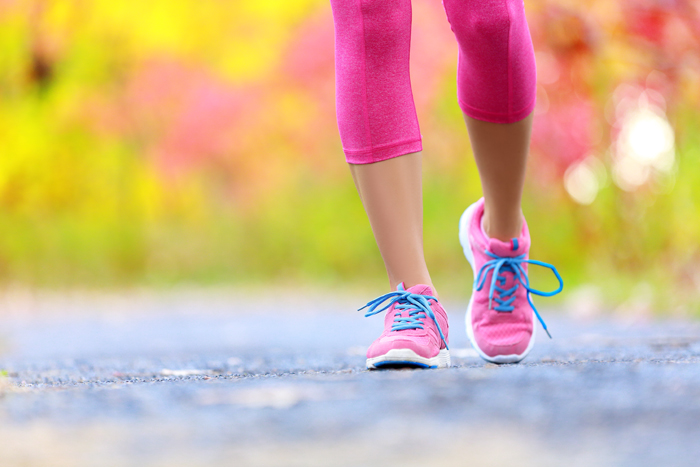 If you're not up to pushing yourself or don't have time for a full workout, slip on your tennis shoes and take a walk! You can take your dog, listen to your iPod, or just enjoy nature. Breathing in some fresh air and getting your blood circulating are sure ways to relieve your stress and take your mind off of wedding related tasks.
---
If you're feeling overwhelmed by wedding planning, our free Wedding Planner can help! Download our printables and start organizing your tasks, questions, contact info, and more. By simply having order and organization to the thoughts bouncing around your head, you'll find that this wedding planning thing seems a lot easier.